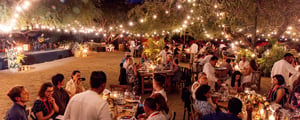 YOU NEED MORE THAN JUST A DMC
Want to create better events year after year? Get greater transparency into cost and value? Then a long-term event planning partner like GoGather is the way to go.
DESTINATION MANAGEMENT CAN ONLY TAKE YOU SO FAR
DMC's are great for localized needs, but when it comes to long-term strategy, they simply can't deliver.
New relationships every year means starting over. Explaining your company, your goals, your event, and yourself again and again.
It's lost time and lost opportunity.
And don't get us started on the fees.
There's a better way.
Full-service event management means you get access to event planning experts, but you also get:
Long-term partnership no matter what city you host your event
A deep understanding of your business and your event that can help you grow year-over-year
Access to the best vendors worldwide, not just local vendors
Greater visibility into every line item on your budget
No sneaking in hidden fees via a cost-plus model
PARTNERSHIP IS WHAT MAKES EVENTS SHINE
Long-term partnerships create better events, which is why we work with you closely to understand your business and build upon your successes every year.
We also provide transparency at every step, so you know the exact value you're getting for your event.
But most importantly, we work with you on strategy, helping you develop a wider picture for all of your events and plan more effectively. Our team offers support beyond simple planning, to include marketing and promotions, ROI reporting, sponsorship support, and more.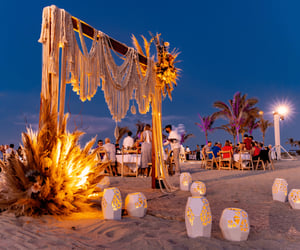 LET'S MAKE BETTER EVENTS, TOGETHER
GoGather offers full-service event management worldwide, making us your trusted partner for every event.
Worldwide presence
No matter what city your event takes you, GoGather is by your side to provide the best planning services.
Top vendor relationships
You get the best of the best for all your vendors, not just what's available in one market.
Strategic view
Get more than just "check-the-box" help. GoGather provides a strategic, consultative approach to your events.
READY TO EXPERIENCE THE DIFFERENCE?
Let's chat about how GoGather can help you plan incredible events every year.