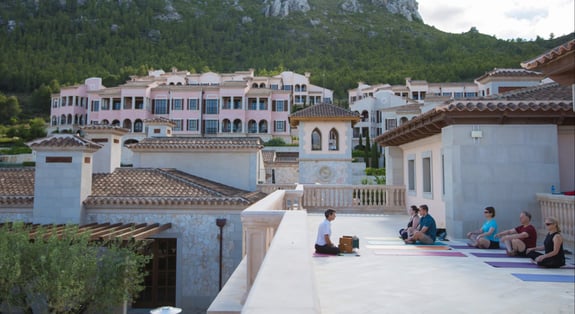 UPGRADE YOUR INCENTIVE TRAVEL
Motivate employees and retain top talent with fully managed incentive travel programs and President's Club trips that inspire, excite, and engage.
WHY CORPORATE INCENTIVE TRAVEL?
RETAIN TALENT AND INSPIRE GROWTH
Incentive trips aren't just expensive celebrations.
They're a key way to motivate your team and hit business objectives.
In fact, 65% of employees surveyed strongly agree that they remember travel and merchandise rewards longer than cash payments.
Incentive travel offers a unique opportunity to connect with your top and new employees, celebrate their hard work, and inspire them for the year to come.
In a competitive labor market and challenging sales environment, incentive travel could be the secret to business growth.
INCENTIVE TRAVEL SOLUTIONS
GOGATHER MANAGES YOUR INCENTIVE PROGRAM FROM A > Z
GoGather does more than just check off tasks for your incentive travel program. We make sure the full experience, from invites to activities to departures, is seamless and fun for the attendees.
We will work closely with you to identify goals, plan communications, and build out a full event strategy.
From the tropical beaches of Mexico to the historical streets of Rome, GoGather will help you find the ideal location.
We'll help you build a robust itinerary that will excite your guests, with adequate rest and recharge time.
From site selection to activity planning, we'll make sure you get the best options at the right price.
Air, group and sea transportation, activities, food & beverage, and more, are seamlessly handled by our team.
From check-in to check-out, we'll be onsite to make sure your guests get the best experience.
THE GOGATHER DIFFERENCE
INCENTIVE TRAVEL THAT ENGAGES AND MOTIVATES
GoGather ensures your incentive travel program hits your goals while maintaining the bottom line.
With GoGather as your go-to event planning partner, you'll benefit from:
Strong relationships with unique properties and luxury hotels
A dedicated project manager that has your best interests in mind
Creative travel incentives that elevate your trip and hit business goals
Branding, gifting, activities, and more, to make your guests feel like celebrities
AWE-INSPIRING TRIPS FOR YOUR TEAM
"One week after returning from 2023 President's Club in Los Cabos, Mexico, I've been flooded with inquiries from friends and colleagues asking about my experience. It's difficult to put into words just how extraordinary it was – beyond anything I could have imagined.
I extend my heartfelt gratitude to the entire event team for orchestrating this world-class experience. From the breathtaking Four Seasons resort and the delightful dinner events to the exhilarating sea activities and the daily surprise gifts, every aspect contributed to making the 2023 President's Club an unforgettable and awe-inspiring journey."
WHERE ARE YOU HEADING NEXT?
Let's brainstorm the perfect location and activities for your travel incentive programs.
CREATE UNFORGETTABLE EXPERIENCES
Your incentive travel program should be a crafted experience that's more than just a pretty location. We'll help you put together a trip from start to finish that inspires your team to hit their sales targets year after year.
REWARDS
MOMENTS TO CELEBRATE & INSPIRE
From the time they step off the plane to every moment in between, GoGather makes sure your team gets the VIP experience.
Boat arrivals that are usually only reserved for celebrities? We can make that happen.
DINNERS & EVENTS
MOMENTS TO CONNECT
Incentive travel offers a unique opportunity for top performers and leadership teams to connect. From evening events to networking dinners, GoGather finds the best ways to bring your teams together.
UNIQUE ACTIVITIES
MOMENTS TO ENTERTAIN
Whether it's kayaking through Kantun Chi or wine tasting in the French Riviera, GoGather sources fun and unique activities that your guests will rave about for years to come.
We'll make sure these events are not just your standard team-bonding activities, but give your guests a taste of the local culture.
VOLUNTEERING
MOMENTS TO GIVE BACK
Connect with the local community through volunteering events that emulate your brand mission and leave the world just a bit better.
Science kits for a local school provided by a biotech company? We'll do the coordination.
GIFTING
MOMENTS TO INDULGE
Go beyond the water bottle with unique and locally-sourced incentive travel gifts that your team will actually leave room in their suitcase for.
Plus, tie your gifts back to your brand with small touches like personalized postcards.
BRANDING
MOMENTS THAT MATTER
Reinforce your brand in elegant ways throughout your event. From pillows to lighted branding on the side of buildings, your incentive travel program can leave your guests feeling more connected than ever to your company.
Our in-house experts can help you find creative ways to leave your brand mark throughout the incentive travel program, including custom logo creation.
LET'S PLAN YOUR NEXT INCENTIVE TRIP
Just tell us who you want to invite and we'll get started with the rest. Let's meet for a quick introductory call.
DISCOVER LUXURY
TOP INCENTIVE TRAVEL DESTINATIONS
Our team has exceptional relationships with gorgeous properties internationally, giving your team the chance to experience luxury while sticking to your budget.
Our clients' favorite locations for their incentive programs include: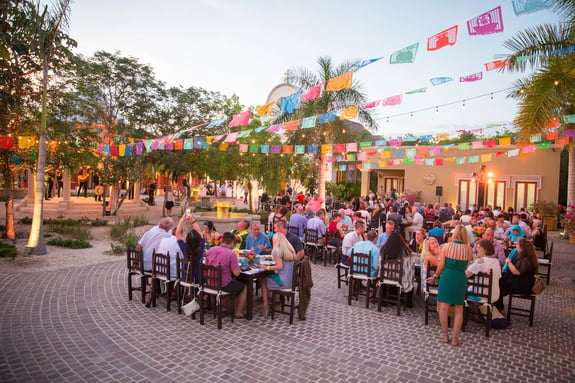 DEDICATED RESOURCES IN LATIN AMERICA
Host your incentive trips in style with our Latin American event planners.
EVERYTHING YOU NEED FOR EXCEPTIONAL INCENTIVE TRAVEL
Connect your team and inspire top performers with a trip of a lifetime.
GoGather takes care of all the logistics for your incentive travel program, from finding the ideal location to creating small moments that make a difference.
We're here to help you plan a trip that's not only fun, but that celebrates, inspires, and ultimately reaffirms your team's loyalty to your brand.
MEET WITH US
LET'S START PLANNING YOUR INCENTIVE PROGRAM
Fill our your information below to schedule 30 minutes with our team to talk through your goals for your next incentive trip.
INCENTIVE TRAVEL BLOG
MORE INSIGHTS FOR PLANNING
Discover tips on destination planning, gifting, and more.