More and more companies are considering incentive travel for their internal teams to reward employees and even external partners to incentivize sales.
But what is incentive travel? What are some examples of incentive trips? And is an incentive travel program right for your team?
This article breaks down everything you need to know.
What is incentive travel?
Let's start with incentive travel meaning: Incentive travel is the use of an all-expenses-paid trip to reward and motivate employees or channel partners for achieving specific business goals. Incentive trips can be given to individuals to use independently or designed as a group travel experience.
Incentive travel group trips can include a range of activities, from luxury cruises and beach vacations to adventure travel and cultural tours.
Most companies use incentive programs to create a memorable and unique experience that inspires participants to work harder and feel more connected to their company and colleagues. By offering these programs, businesses can boost employee morale, retention, and productivity, while also increasing loyalty and sales.
Incentive travel trips typically include a luxury hotel or resort, exciting itineraries, white-glove service, and networking opportunities that reward and connect top performers.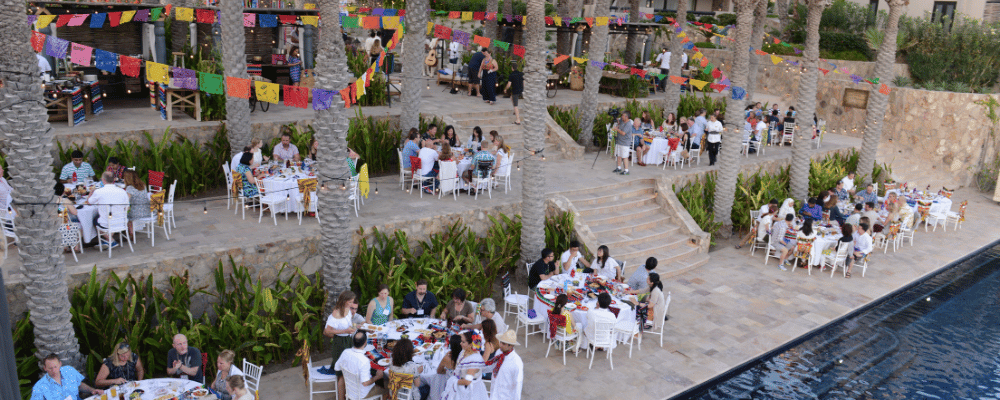 Who is incentive travel best for?
Incentive travel is best for companies looking to motivate, reward, and inspire employees or partners. It's typically considered a "VIP access" event.
It's especially effective for businesses that are focused on boosting sales team engagement, improving retention rates, reducing employee turnover and burnout, and increasing productivity. Sales incentives are great ways to encourage your teams to hit their sales targets as well.
These types of attendees are typically given a qualification period to hit their target number and then selected for the trip based on their performance.
Incentive travel programs are also great for companies looking to create a stronger sense of community and teamwork within their organization.
Corporate incentive travel programs don't just have to be for big businesses with a ton of money. With the right budget, incentive programs can be a perfect opportunity to connect your teams and inspire success.
Incentive travel is also not limited to any particular industry, as any business can benefit from incentivizing its employees to achieve specific goals. Neither is it limited to a department (though most programs focus on sales teams).
Analyzing your business needs will help you decide whether group travel incentive programs are best for your company.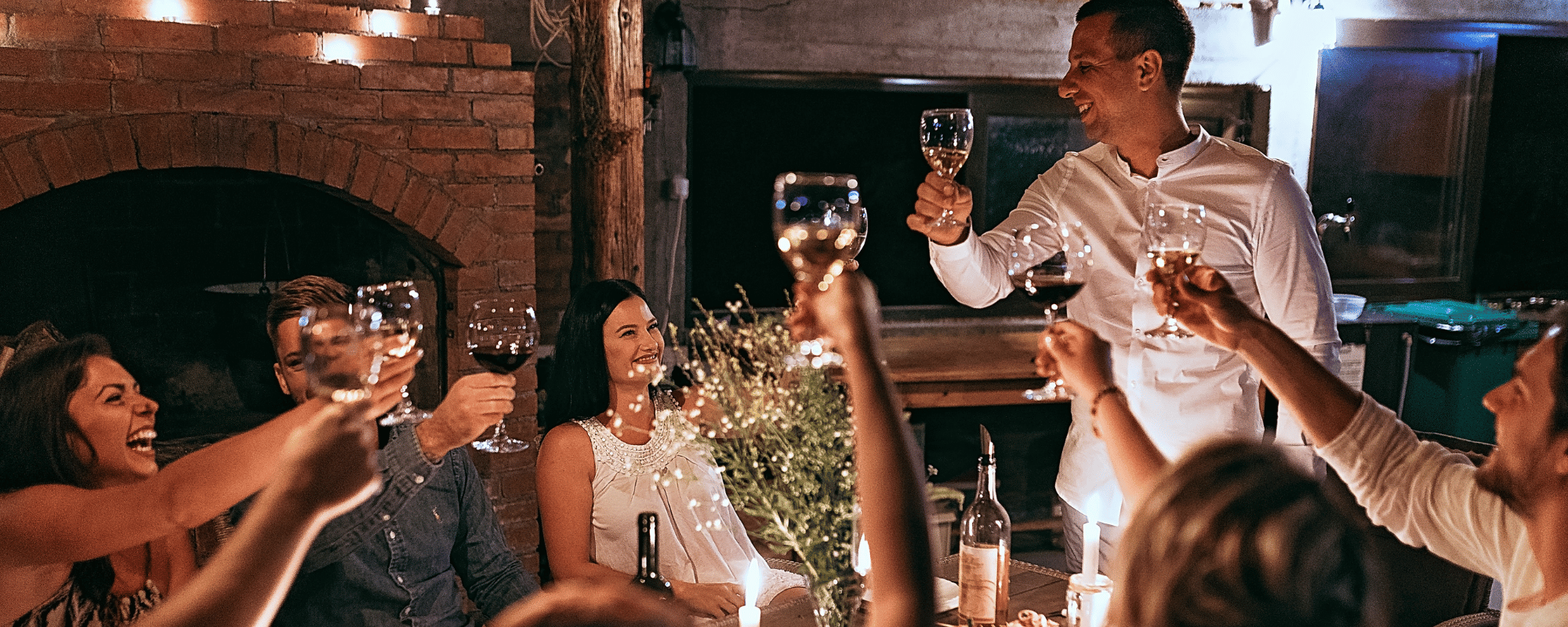 What are the benefits of incentive travel? Why incentive travel works.
There are several benefits to incentive travel. It's a highly effective way to motivate and reward employees for their hard work and dedication. As companies implement travel incentive programs in their business, they begin to realize the importance of incentive travel.
For businesses that are still on the fence, here are some of the key benefits of incentive travel:
1. Increased employee motivation and engagement
Incentive travel provides employees with a tangible goal to work toward and the promise of a reward to achieve it. It also creates competition and a sense of scarcity among employees, as not everyone gets to partake. This can help increase motivation and engagement levels, leading to improved performance and productivity, including hitting a specific sales target or quota.
2. Improved retention rates
Employees who feel valued and appreciated are more likely to stay with their company. Incentive travel programs are an especially effective way to show that appreciation, which can in turn help improve retention rates.
3. Enhanced team building and communication
Incentive travel trips often involved team-building activities that can help improve communication and collaboration among employees. They also offer a more relaxed environment in which to connect, as well as an opportunity to connect with executive leaders. All of these combine to form a better sense of community, which can help with business performance.
4. Increase company culture and brand reputation
Offering incentive travel programs can help create a positive company culture. This can make the company more attractive to potential employees, customers and partners, leading to increased success and growth.
5. Increased customer loyalty and sales
Incentive travel programs can also be used to reward channel partners or customers, which can help improve loyalty and drive sales.
Overall, there are many benefits to incentive travel trips. They offer a unique opportunity to inspire, engage and motivate attendees, and can be more effective than cash rewards or other gifts. Compare the incentive travel to cash rewards in our latest article.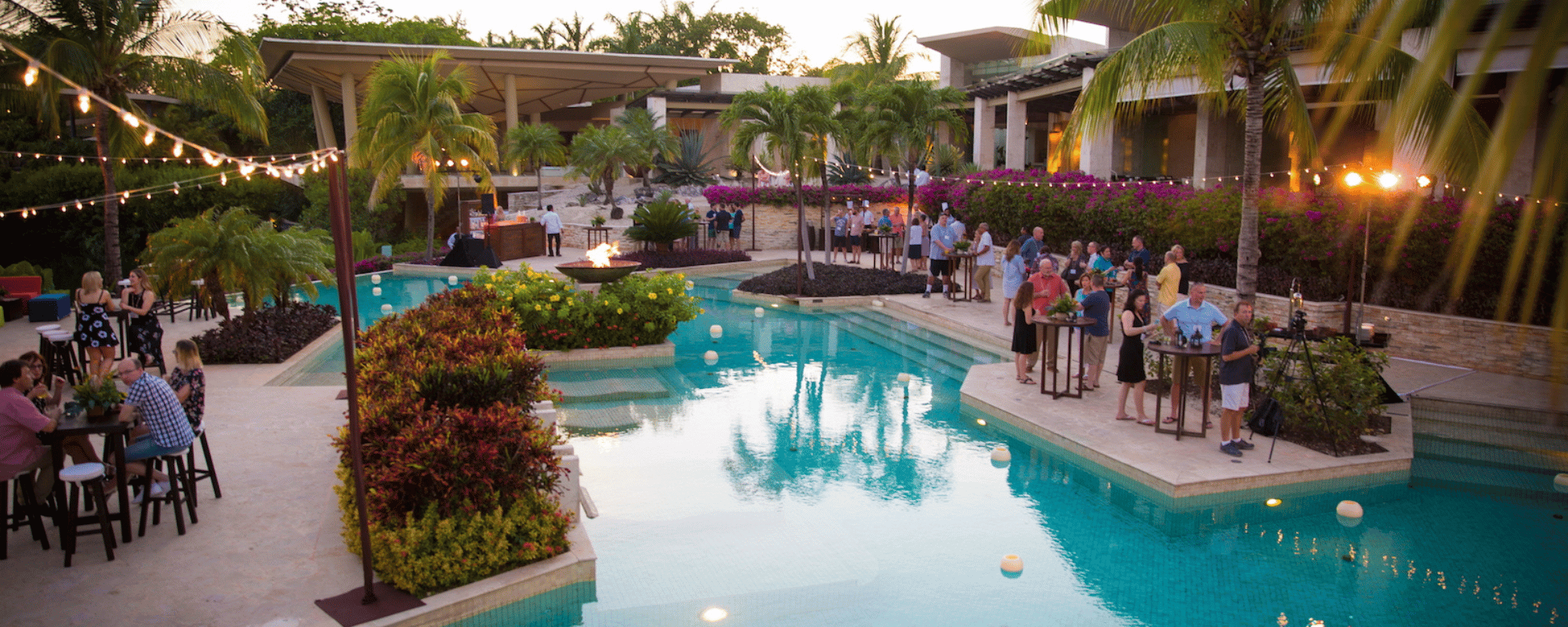 What are some disadvantages of incentive travel?
Although incentive travel can be incredibly effective for some teams, there are also a few disadvantages to consider.
1. Cost
Incentive travel can be expensive to plan and execute, requiring substantial financial resources. Companies need to allocate budgets for travel expenses, accommodation, meals, activities, and other related costs. This expenditure can strain the company's finances, particularly for smaller businesses or during periods of economic uncertainty.
2. Perceived inequity among employees
Offering incentive travel may create a sense of inequality among employees. Those who don't qualify for the incentive or are unable to attend due to personal circumstances may feel demotivated or undervalued.
3. Distraction from work
Planning and participating in incentive travel programs can temporarily divert employees' attention away from their regular work responsibilities. While the intention is to reward and motivate employees, excessive focus on the trip itself can lead to decreased productivity and potentially impact overall business operations. Companies should carefully balance the benefits of incentive travel against the potential disruption it may cause.
Overall, we've seen the benefits of incentive travel majorly outweigh the drawbacks, but it's important to evaluate the program for your own business.
Examples of Incentive Travel Programs
Here are some ideas for your next trip:
Luxury beach vacations
A trip to a luxurious beach resort in a place like Cabo, Mexico, or Bali can be a great incentive option. This type of incentive travel program offers the chance to relax, enjoy the sun, and participate in activities like snorkeling, sailing, paddle boarding, and beach games.
Adventure travel
For more adventurous teams, an incentive travel program that includes activities like hiking, rock climbing, or white-water rafting can be a great motivator. This type of program offers unique and memorable experiences to build teamwork.
Cultural tours
A cultural tour can be a unique opportunity for teams to immerse themselves in a local culture they may not otherwise be able to. This type of program might include visits to historical sites, museums and local markets, as well as opportunities to sample local cuisine.
Wellness retreats
A wellness retreat can be a great way to help employees relax and reset, both physically and mentally. This type of program would include activities like yoga, meditation, spa treatments and healthy eating workshops.
These are just a couple of examples of the many types of incentive programs available. We encourage you to think beyond the typical go-to destinations to find an incentive program structure that works best for your team.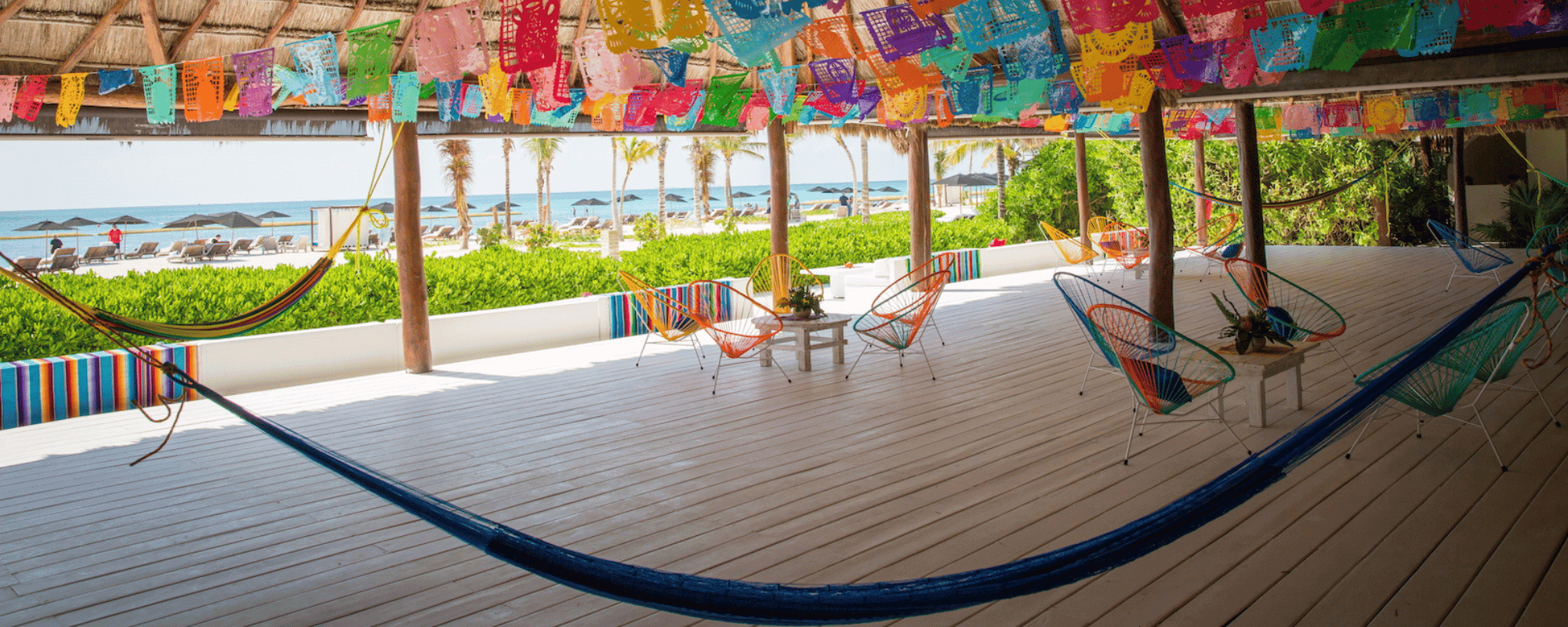 What are the best locations for incentive programs?
The best location for your incentive travel program depends on your team, the structure of your event, and your budget. We recommend starting with those three pillars and selecting several options to compare before you select a destination.
These programs can happen in any location, whether domestic or exotic locations.
With that said, here are some of our favorite incentive travel destinations from recent years:
Costa Rica
Perfect for adventurous souls, Costa Rica offers several activities like zip-lining, hiking and water sports. The country also has a strong focus on sustainability and eco-tourism, making it a great destination for companies with a green focus.
Hawaii
Hawaii offers a multitude of options for those looking to relax, explore, or a little of both. Activities like surfing, hiking, and snorkeling are popular, as well as cultural experiences like hula dancing and lei making. Those looking to unwind also have the option of simply relaxing on the beach.
Tuscany, Italy
Tuscany offers stunning landscapes, historic architecture, and world-renowned cuisine. Activities like wine tasting, cooking classes, and visits to historic sites are popular.
Northern California
Northern California offers a multitude of resorts catering to those looking to escape for wellness retreats. With great weather year-round, this is a great option for companies looking to stay closer to home while still offering an escape.
Mallorca
With its mix of Mediterranean culture, pristine water, and gorgeous landscapes, Mallorca offers groups an amazing escape just off the coast of Spain. As one of our top-performing locations, Mallorca always offers that "wow" factor.
Not sure where to start when looking for the right destination for your team? Check out our guide to selecting the best destination for your incentive trip.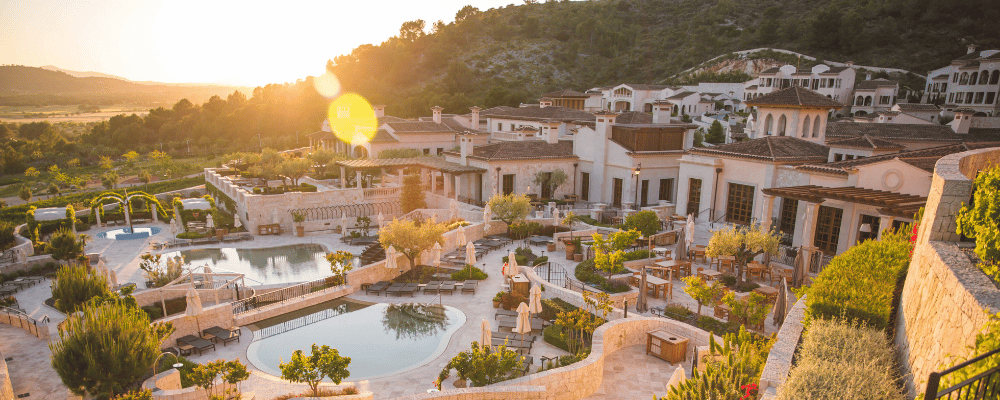 How is an incentive program typically structured?
To create an effective incentive trip program, organizations should start by defining clear goals and objectives. This involves determining the behaviors or outcomes they want to incentivize and the desired results they hope to achieve.
Next, consider factors such as timing, eligibility criteria, and performance metrics. Some companies choose to select the top percent of employees to include in their trip, some select specific departments, and others choose to bring their whole company. Whatever the selection criteria, make sure it's clearly defined and communicated to everyone involved, so they can understand how they can become a part of the group selected to go.
From there, your company can structure your incentive program by selecting destinations and activities that align with your goals, interests, and budget. Decide whether it should be a group trip or an individual reward trip.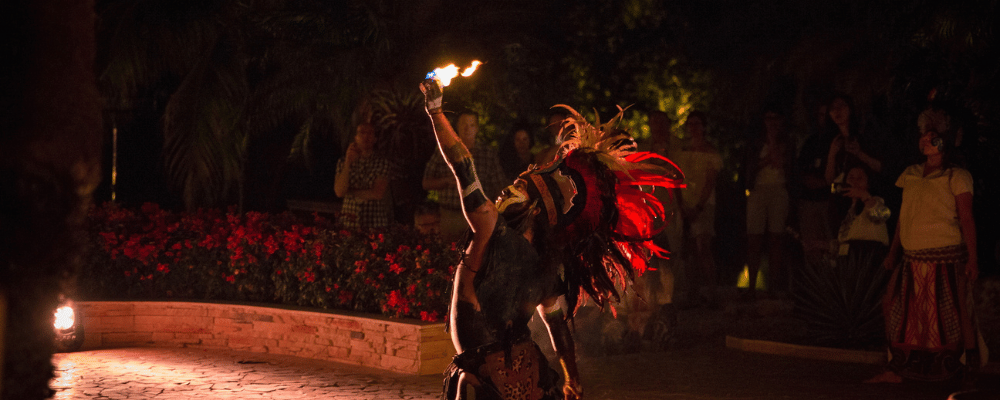 Example Incentive Trip Agenda
According to the Incentive Research Foundation, 3 - 5 day trips are ideal for incentive trips. This agenda is created around that recommendation and designed in a group travel format.
As you build your agenda, consider what mix of leisure and business activities you want, or how much free time to provide guests. Develop activities related to group interests instead of just what's available. And considering leveraging local knowledge to find cultural activities throughout.
Day 1:
Arrivals at destination, hotel check-in and welcome reception

Group dinner
Day 2:
Morning casual activities, such as yoga, spa, pool, or other

Afternoon small groups activities on site, such as sailing, golf, kayaking, or horseback riding

Evening cocktail reception and dinner
Day 3:
Full-day excursion or private tour to nearby cultural or natural attraction (e.g. city tour, national park)

Group lunch at local restaurant

Evening time to explore destination or attend optional activity (e.g. cooking class, wine tasting)
Day 4:
Morning volunteer event, such as school supply drive, beach cleanup, etc.

Afternoon time to explore destination or participate in optional activity (e.g. spa day, painting class, team-building exercises)

Evening awards dinner and celebration
Day 5:
This itinerary is just an example and can be customized to fit the specific goals and preferences of the group. The key to a successful trip agenda is to provide a balance of team-building activities, cultural experiences, free time for exploration, and leisure activities for relaxation. Learn how to make your sales incentive trip a success here.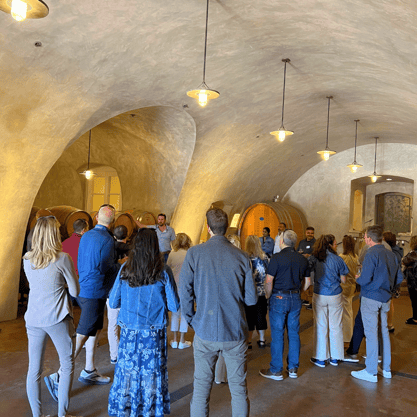 Is incentive travel right for my company?
Incentive travel may or may not be right for your company. There are several areas to consider as you decide if you should plan an incentive program.
Consider whether your team would benefit from a luxury trip with some rest and relaxation. Are your teams feeling burnt out or overwhelmed? This may be a good opportunity to reset.
Are your teams not hitting their sales targets? An incentive program might be the nudge they need to perform better -- beyond just getting a cash bonus.
Or, on the flip side, are your teams hitting certain achievements beyond expectations? Maybe it's time to reward those top performers with a little incentive travel trip.
Whatever your team looks like, it's important to understand if your budget and the outcomes are right for your company. Dive further into how to plan a successful incentive trip here.
Can I get help planning my incentive trip?
Yes, absolutely. Destination management companies and event planning companies are your ideal partners to help plan your event.
GoGather is your go-to event planner for your next incentive program. We have developed and planned travel incentives across the world, from Bali to Mexico to Mallorca. We help you design VIP trips to reward your top achievers and inspire success. Let's review your company goals and develop an amazing incentive trip specifically designed for your company. Start planning with us now.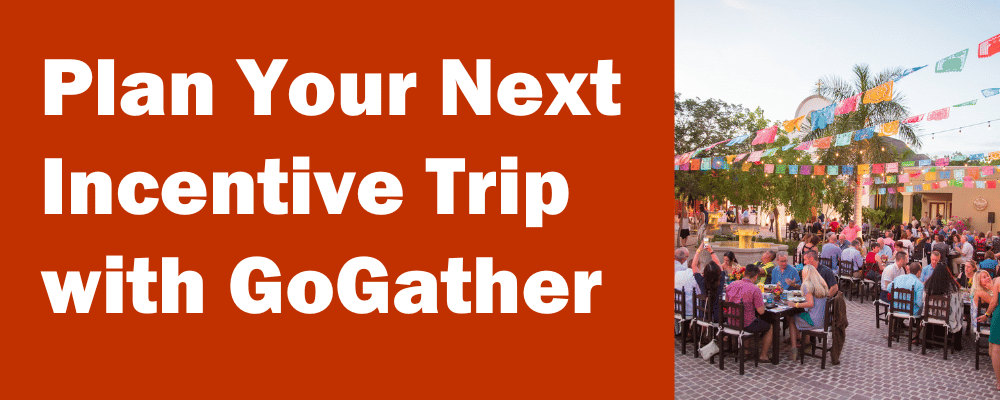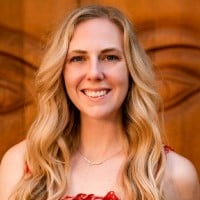 Katie Moser
Katie Moser is the Director of Marketing and Business Development at GoGather. She has an extensive background in creating content and branding for events, working with speakers, and managing agendas for conferences. When she's not updating blog posts and sending out social media posts, she helps clients identify areas of opportunity for their events from branding to communications. In her downtime, she enjoys spending time at one of the many beautiful San Diego beaches, exploring new breweries, or chilling at home with her cat.