You've chosen to take your team on an incentive trip this year. The beaches are already calling.
But where do you begin?
A successful sales incentive trip, or President's Club, is important to your bottom line and your employee engagement. But creating a successful trip is more than just selecting a cool spot and wishing for the best.

At its best, an incentive trip will motivate, reward and excite your employees, all within budget. At its worst, you could be facing an expensive flop of a trip.
Let's make sure your sales incentive program isn't a waste of time and money.
Here are our main tips to make it a success.
What is a Sales Incentive Trip?
A sales incentive trip is an all-expenses paid trip given to top sales performers. These trips are often called President's Clubs. Incentive travel programs give you the opportunity to pamper these sales employees while also motivating them to achieve their sales targets next year.
In fact, the Incentive Research Foundation found, "In 2022, the percentage that found group incentive travel to be 'extremely' or 'very motivating' increased to 91%, with only 1% stating they did not find incentive travel to be 'motivating at all'."
These incentive trips also give your team the ability to mingle with other top performers as well as executive teams, which in turn will help teams bond and motivate each other for the year ahead.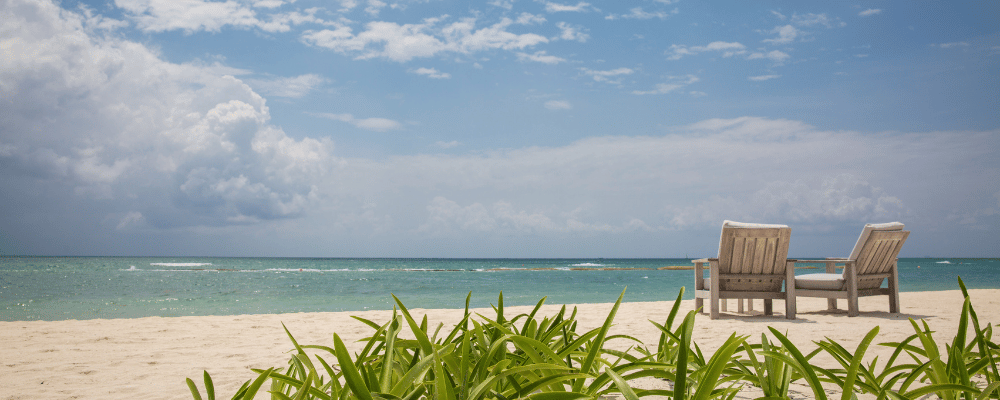 Corporate incentive travel programs can include an array of your top-performing sales team, including account executives, SDRs, sales operations managers, and even marketing managers, as you see fit. We recommend analyzing your team on multiple levels to identify the right mix of top sales performers.
The key to successful sales incentive trips is a mix of the right destination, the right activities, and the right people. This article will cover how to make that happen.
1. Set Clear Goals (and Budget) Before You Start Looking at Location
What do you want to achieve with this incentive trip? Connect your employees to executives? Motivate them to perform even better next year? Reinforce company culture? Simply lift company morale?
Whatever your objectives are, make sure you clearly outline them and share them with your planning and executive teams.
These will be your guiding lights throughout the planning process, and will help you measure your program's success once it's complete.
Tying Incentive Program Goals to Budget
We often encourage our clients to think of the big picture when planning sales incentive trips. It's more than just planning a trip on budget.
Sometimes the most important goals are the least tangible: creating inspiration, wowing attendees, or reinforcing your brand purpose.
Understand how these goals weave into your hardline numbers goals, then make sure to revisit them throughout the planning process.

Budget will be an important part of this planning process as well. Make sure you know what your top-line budget is, as well as how much you want to spend per person.
Take into account things like travel costs, activity costs, gifting, and more.
2. Design Your Program: Agendas, Activities, and More
The design of your incentive program is vitally important. Here are some key questions to ask as you craft your agenda.
Think through all the different aspects of your program, from duration to activity needs. How you can weave in elements like gifting or special events to create meaningful experiences?
Create a draft agenda for your event that you can share with executives.


Example Incentive Program Agenda
Here's an example of an incentive travel program agenda:
Day 1

AM/Day - Arrivals with special concierge welcome, gifts in rooms

PM - casual welcome dinner
Day 2

AM - casual breakfast, optional yoga or morning workout at the beach

Day - selection of group activities, such as snorkeling, spa, jet skiing, or hiking

PM - taste of the local culture dinner with local entertainment
Day 3

AM - group networking breakfast

Day - free day at resort, option to participate in give back volunteering activity

Small activities throughout the day, such as painting sessions, spa, yoga, etc.

PM - small dinner selections throughout the resort
Day 4

AM - casual breakfast, free time

Day - selection of group activities

PM - celebration dinner with award ceremony
Day 5

Final morning to enjoy free time

Departures



The Incentive Research Foundation found that "ample time to relax" is important to guests, "with 89% saying it was 'extremely' or 'somewhat important.'" Downtime is essential for successful incentive programs.
3. Select Your Destination and Consider Travel Logistics

Now that you have an idea of what you want your sales incentive trip to look like, it's time to start sourcing venues.
There are many considerations to make when selecting your venue, so we recommend checking out these recommendations on how to find the best location for your incentive trip.
Logistics Questions to Ask
Do you need to fly in people from around the world?

Or are most of your employees located in a central spot?

If everyone is located in North America, it may not make sense to fly them all across the world (unless that's enticing, of course).

How far is the location from the airport?

Will you need to coordinate buses?

Will your attendees want to visit the city near where you're staying or do you want everything to stay within the resort you select?
What unique experiences will your attendees want to partake in?
These questions and more are covered in our guide to selecting the right destination.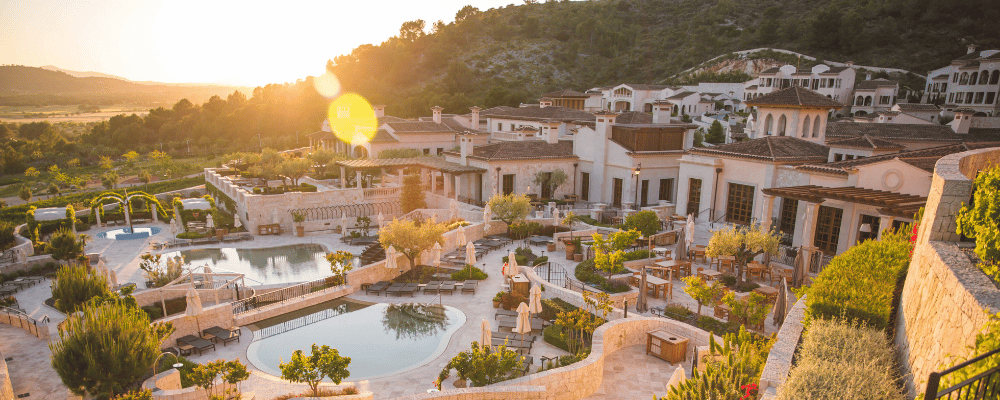 Activities, Transportation, Shipping, and More
Beyond selecting your destination, you'll need to figure out how to schedule activities, what transportation you need, where to order gifts, how to get supplies to your destination, and more.
With an eye on your budget, you'll want to make sure you are getting the best bang for your buck while still providing local experiences for your team.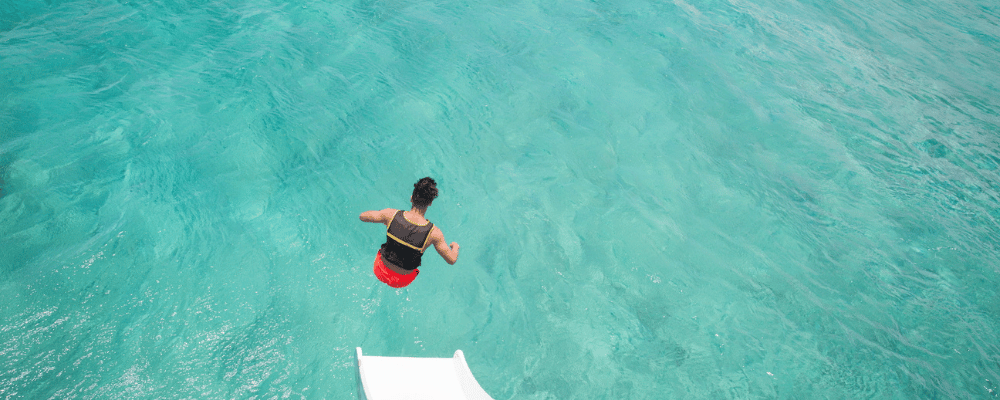 Incentive travel is meant to be exciting and rewarding for your team, so make sure they'll actually like what you choose to do.
Once you have these logistics in place, it's time to start layering in communications, excitement, and more.

4. Create Excitement and Send Out Clear Communications

Communicating your program to your team is key to ensuring engagement and excitement for your sales incentive trip. There are several areas you can level up your communications, including social media graphics, registration communications, and pre-event gifting.
Custom Graphics
Many companies will create custom graphics for their incentive programs that employees can share on networks like LinkedIn to promote their selection for the trip. We love a custom "President's Club" logo for these graphics too. (This kind of sharing is a major reason why incentive trips fare better than cash rewards.)
Registration Communications
Registration should include all the logistic info that your attendees need to know. This includes how to book their flights (or what company will be coordinating for them), how to reserve their +1's spot, what to wear, what to expect, and where they should go for emergency info.
These can all be housed in one registration site that they can reference. Also consider sending a PDF option for them to download in case they don't have WiFi while they're traveling.
The Fun Stuff
There are many other ways you can create excitement and make your team feel special before the trip. Other touchpoints we like to include prior to the sales incentive trip are:

Gift box inviting them to register. This can include items they can bring on the trip, like a nice beach towel or sun hat.
Printed or virtual trip brochure. Build excitement for the trip and relay important information with a custom trip brochure.
"Hype" emails. Ongoing outreach that gets your team excited for the event.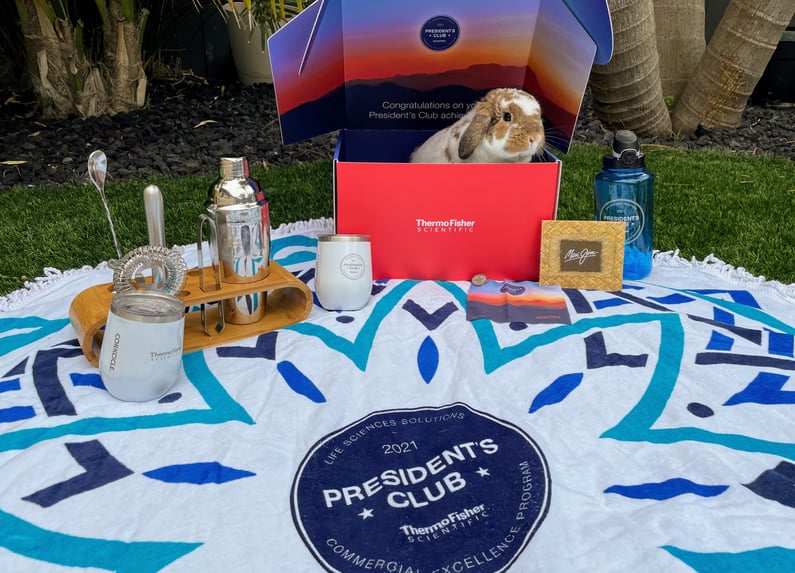 5. Create Special Moments with Branding, Gifting, Entertainment and More

Your goal for your incentive trip is to drive home brand loyalty throughout the trip. Otherwise, it's just another vacation for your team. Here are some suggestions for branding, gifting, and more.
Incentive Program Branding
There are several ways we like to reinforce branding during incentive programs. The key here is to make the brand feel like it's part of the experience without being too obvious about it.
Custom incentive trip logo. Create a logo that's used throughout your event and is exclusive to this trip. Any gifts that attendees take home will feel exclusive and they'll want to sport the new swag.
Pillows, coasters, and more. Sprinkle your brand throughout the event with custom pillows and decor that is subtle but still consistent.
Fun surprises. We've had everything from the company name written in sand to logos projected on the walls at nighttime events. Think of unique ways to bring your brand into different scenarios throughout the event.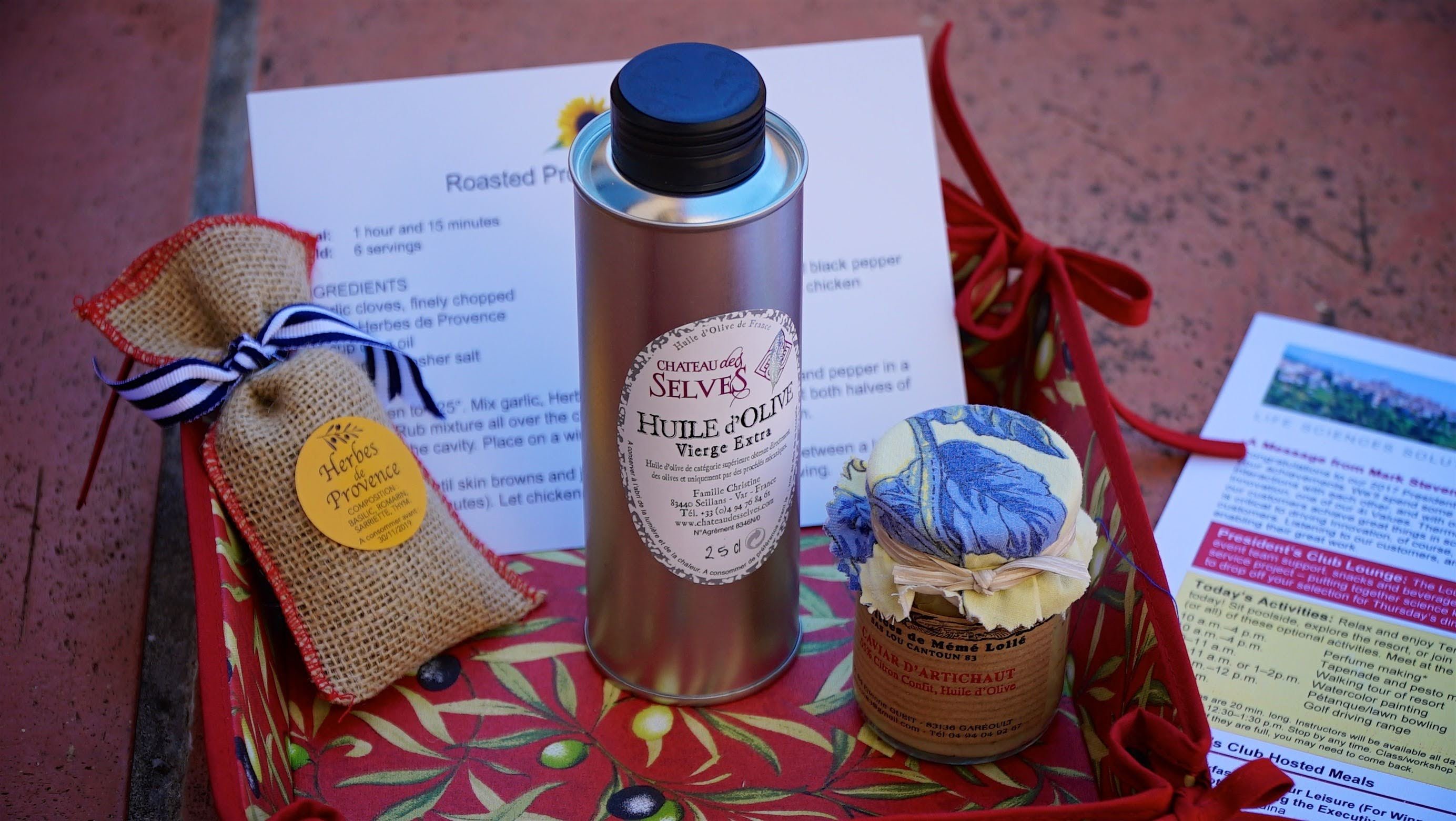 Incentive Gifting
Gifting is another area where you can reinforce your brand. We often like to mix luxury gifts with some branded opportunities. This could include local gifts wrapped in your branded gift bags or non-branded gifts coupled with branded postcards. If you're looking for ideas, we're happy to brainstorm with you.
Entertainment Branding
Think about how you can weave your brand into areas like entertainment as well. Does the sailboat you take out have a flag with your company logo? Will the evening entertainment sport a hat with your logo? What are some creative ways you can tie in your brand to areas beyond the decor?
We like to mix in local entertainment with branding to give an authentic travel experience while still reinforcing the brand.
6. Make Onsite Amazing: Participant Engagement and Motivation
Everything pre-event has fallen into place. Your attendees have successfully arrived at your destination and you're excited to get the week kicked off.
The next part is key to ensure your goals are met: engaging and motivating your attendees.

If you've put all the right pieces into place, such as an engaging agenda and effective branding, then your attendees should be excited to participate.

Making sure all the activities run smoothly is key to making sure people actually participate and don't just skip off to tan the whole weekend.

But it's also important that you, as the host, are able to give attention to your attendees and not spend the whole time trying to put out fires. This is where an incentive travel agency can really make sure the onsite portion runs smoothly so you can focus on your attendees.

Next Steps: Creating the Trip of a Lifetime

Your sales incentive trip is an opportunity to inspire and motivate your sales team for another great year.
Careful planning and facilitation will ensure you hit those goals.
This includes choosing the right destination for your group, planning a careful agenda, and making sure everything runs smoothly onsite.
There's a lot to balance when planning a successful incentive trip. Having the right partners can help you create a successful incentive program without pulling your hair out in the process.

GoGather offers fully-managed or a la carte incentive travel programs for your incentive travel experiences, and can help you manage everything from site selection to gift sourcing. Learn more about our incentive travel offerings and reach out to us to brainstorm your next trip.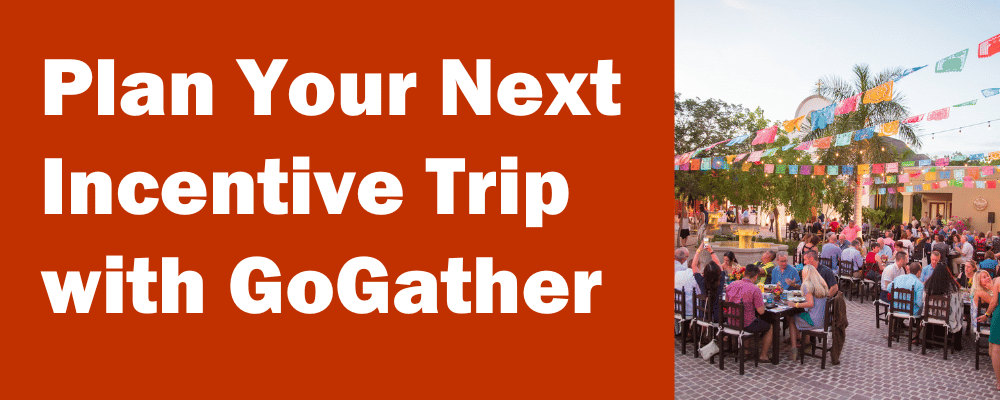 Frequently Asked Questions: Incentive Trips
What are incentive trips for employees?
Incentive trips are reward-based travel programs that companies can plan for employees. Incentive trips seek to reward and motivate employees in a group setting, with travel to exciting and new places.
Why are incentive trips important?
Incentive trips motivate, reward and inspire sales teams to perform. They also allow top-performing employees to connect and motivate each other in ways they might not be able to in a traditional office setting.
What is an example of incentivized travel?
An example of incentivized travel is: a biotechnology company had an excellent year and decides to plan a trip to Cabo to reward its sales teams. The company (and their events agency) plan everything from the 5-star hotel to flights to daily activities like sailing and horseback riding. Attendees are rewarded with fun evening events, upscale gifts, and time to relax with their plus-one.
How do you plan an incentive trip?
Begin with your goals and budget
Source locations based on your goals and budget
Select activities that your attendees will enjoy
Communicate travel arrangements and agendas clearly
Allow for leisure time and relaxing activities, like spa days
Create special moments with gifting and awards
Leverage an events agency, like GoGather, to help you manage all the moving pieces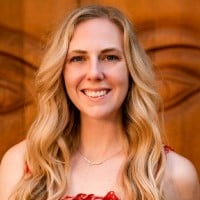 Katie Moser
Katie Moser is the Director of Marketing and Business Development at GoGather. She has an extensive background in creating content and branding for events, working with speakers, and managing agendas for conferences. When she's not updating blog posts and sending out social media posts, she helps clients identify areas of opportunity for their events from branding to communications. In her downtime, she enjoys spending time at one of the many beautiful San Diego beaches, exploring new breweries, or chilling at home with her cat.