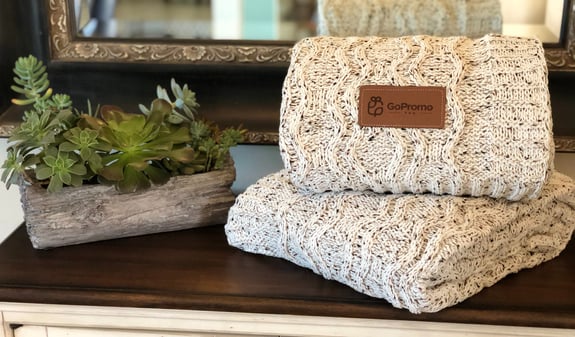 EVENT GIFTING

Take your event to the next level with uniquely crafted gifts at discounted rates with our partner GoPromo Pro.
GoPromo Pro is an exclusive gift and promotional items company that works directly with GoGather to provide our clients with unique, high-quality gifts.
We collaborate with our clients to find opportunities to reinforce branding and messaging throughout your event.
Discover gifts that your guests will be clearing their suitcases to take home.
Memorable conference giveaways
Employee gifting
Incentive travel gifting
VIP customer gifting
Branded clothing
GIFTS TO DELIGHT, INSPIRE AND PROMOTE
GoGather and GoPromo Pro offer an array of high-end gifting options that your employees, clients and guests will love.
GIVEAWAYS
GO BEYOND THE PEN
Find unique promotional items that engage your audience and reinforce your brand. GoPromo Pro will help you identify the right giveaways for your event.
Level up the water bottle: our clients leveraged infusion water bottles and offered fruit stations throughout the conference to engage attendees.
GIFT BOXES
UNPACK DELIGHT
Excite your guests for an upcoming event, thank them for attending, or engage with them before a virtual event with custom branded gift boxes.
Bunny not included, but we will make sure to pack in lots of joy.
LOCAL GIFTING
CONNECT TO THE CULTURE
Whether you're hosting an incentive trip or an international conference, discover gifts that will connect your attendees with the local culture. GoPromo Pro will source locally-made goods to delight your guests.
Balsamic vinegar from Mallorca? Top-shelf tequila from Mexico? Sign us up!
BRANDED ATTIRE
MAKE A STATEMENT
Stand out at any conference with custom branded attire for your whole team. We'll help you find the right styles and materials for everyone on your team.
AKA no materials that will stick to you in dry Vegas weather.
VIP GIFTING
PICK FAVORITES
Show your favorite clients how much you appreciate them with custom gift boxes and experiences. Just tell us your price range and your clients' preferences, and we'll help you find the perfect gift.
Branded beer on tap? We can do that.
AWARDS
AWARD IN STYLE
Find awards your team will proudly display in their Zoom calls. GoPromo Pro can help you source trophies, plaques, and more.
GIFT-SPIRATION FOR YOUR NEXT EVENT
See some of the work we've done for our clients below.
LET'S GET YOUR GIFTS IN ORDER
Schedule a meeting with us to explore how we can incorporate gifting into your next event.