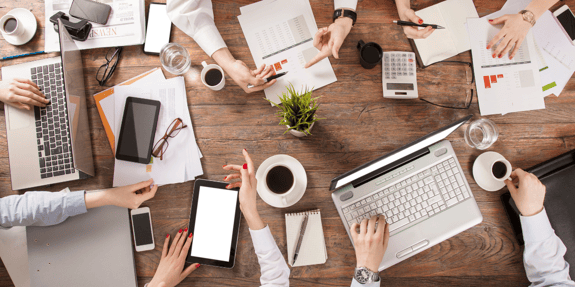 EVENT STRATEGY
Ready to host your event but unsure how to make it shine? GoGather will collaborate with you to find the right approach for all your events.
WORKING TOGETHER FOR SUCCESS
Strategy is key to any successful event.
But sometimes it's hard to see the full picture when you're in the weeds planning.
GoGather can help you zoom out on your event to identify areas of opportunity.
And most importantly, our brainstorming sessions are focused on you and what we can help you with, not the other way around.
Let's help your event shine.
We offer strategic sessions for:
Conferences and kickoffs
Incentive trips
Product launches
Strategic meetings, especially multiple per year
Trade shows and expos
Virtual events
OUR STRATEGIC PROCESS
We emphasize collaboration through the entire process of planning your event. We want to make sure we're understanding all your needs and executing every step well.
We learn your event goals, processes, and budget, and understand pain points from past events.
We work alongside you to identify areas of opportunity for your event, from branding to site selection to event format and beyond.
We help you choose the right vendors, venues, agendas, speakers, and more to fulfill your goals.
We help you bring your vision to life through our planning and onsite support, with your strategy underlying every step.
FIND THE RIGHT FIT FOR YOUR NEXT EVENT
Whether you need full event management services or just point solutions, a complete event rebrand or just fresh new ideas, GoGather can help you craft your annual event plan.
EVENT FORMAT
Not sure whether to host your event for multiple days or just one? Invite the whole team or a select few?
Our team can help you determine what format would be best. We'll help you figure out:
Event length

Agenda format

Attendee selection
Virtual vs in-person
VENUE STRATEGY
Where should you host your event? Should you keep everything in one place or do offsite events?
GoGather can help you figure out all the details related to location and venue.
Selecting the right city

Finding the right venue

Determining offsite event needs

Sourcing onsite entertainment
THEMING STRATEGY
Want to make sure your event ties into your brand message? GoGather can help you find the right theme for all your events.
Theme selection

Agenda & session topics

Activity tie-ins

Branding
FULL-SERVICE STRATEGY
Make everything cohesive from pre-event communications to post-event follow-up and everything in between.
GoGather offers full-service strategy planning so you can make sure every detail fits with your overall vision, budget and goals.
MULTI-EVENT STRATEGY
Hosting multiple events this year? GoGather will help you build a complete strategic plan so you can make sure all of your events are cohesive, effective, and on budget.
STRATEGY AT WORK
See how GoGather collaborated with our client to transform their cut-and-paste annual conference into a memorable and engaging event.
Read Case Study
"We made a great team. I had ideas. They [GoGather] had ideas. The key to our relationship was the collaboration. They were willing to be as hands-on and involved as we needed them to be."
STRATEGIZE WITH US
Let's find the right solutions for your upcoming events. Request a meeting with us today.