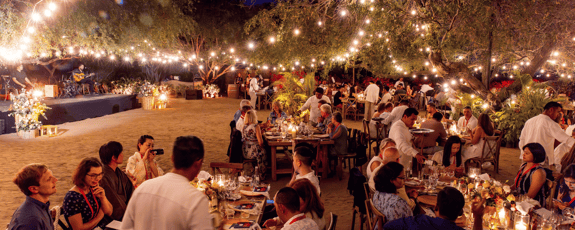 EXPERT CORPORATE EVENT PLANNING
From conferences to corporate meetings and all the parties in-between, GoGather is your go-to planner for all of your corporate events.
YOUR STRATEGIC EVENT PLANNING PARTNERS
Corporate event planning can be a headache.
What would it be like to successfully plan an event without all the stress?
We've got you. We're your team of expert corporate event planners who do more than just "get it done." We are your strategic partners, bringing decades of experience in event planning and management to your event.
Your goals, priorities, and vision are most important to us, and we work with your closely to understand them. We handle all the details to meet those initiatives and create the best experience for your attendees.
Plus, we like to keep the experience fun for you and your team.
This commitment is what keeps our customers coming back to us year after year.
FULL-SERVICE EVENT PLANNING
Your corporate event requires a keen eye and attention to detail. Everything from venue sourcing to audio/visual production to the minor details like gifting are important.
GoGather's unique blend of planning expertise, relationships, and creativity ensure your corporate events exceed expectations and produce results. We handle all the logistics related to your event, plus we offer:
Personalized planning process that considers your company's goals and unique needs
Decades-long relationships with top venues and vendors
Dedicated team and transparent collaboration
Strategic support
Event marketing resources
Unmatched experiences that are fun and effective
WE'RE HERE TO HELP YOU SUCCEED
You're in the right hands with our corporate event planners. We will help you envision your event and execute every detail.
Our expertise in planning includes conferences, incentive trips, shareholder meetings, product launches, board retreats, corporate retreats, national sales meetings, and more.
Your dedicated team of project managers will be with you every step of the way to ensure a successful event.
PLUS, WE'RE TRUSTED BY TOP BRANDS TO PLAN UNFORGETTABLE EVENTS






"I'd recommend GoGather without hesitation. I've worked with a lot of event management companies and they're really fantastic."
GATHER WITH US
Plan your next corporate event with GoGather.
Let's meet to discuss your goals.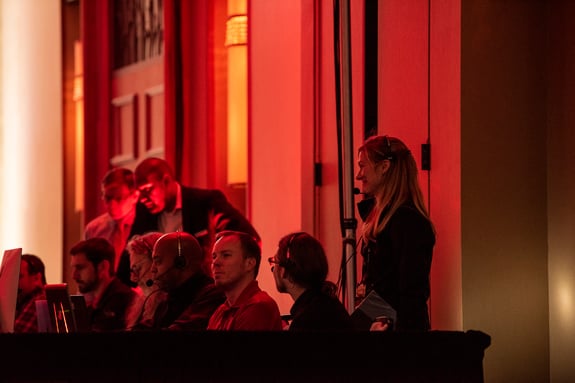 YOUR TEAM BEHIND THE SCENES
GoGather will plan all the logistics so you can focus on wowing your guests.
FULL EVENT SERVICES
Make your next event a roaring success. GoGather offers all the tools to make it happen. Our team can manage everything for you from budgeting to contract negotiation.
Budgeting & Reporting
Event Design
Contract Management, Negotiations, & Legal Support
Hoteling & Site Selection Support, Management, & Negotiations
Logistics Management (On & Off-site)
Food & Beverage
VENDOR / TRADE SHOW MANAGEMENT
Looking to host a trade show or expo at your conference? We can handle all the logistics:
Attendee Management
Digital Event Management
Registration Management
Sponsorship and Payment Support
Demo Station Management
Engagement and Theming Ideation
STRATEGY, BRANDING & COMMUNICATIONS
There's more that goes into events than just logistics. We'll help you create a cohesive event from prep to finish.

Theming and Branding Ideation
Promotional Support
Technical Management (AV, Technical Support, Video Production)
Post Event Support, Management, & Marketing, Including Survey Management
Virtual/Simulcast Management
TYPES OF EVENTS WE PLAN
GoGather can help you plan any corporate event, from strategy to execution. Here are some of the types of events we plan.
Make your annual sales or internal kickoff memorable and inspiring.
Create exciting and engaging user conferences and sales summits.
Find creative new ways to connect your vendors and attendees.
Taking the boring out of corporate meetings.
Celebrate your top performers with exciting award events.
Reward your employees with VIP incentive opportunities.
Launch your product in style and see the return.
Integrate virtual aspects into any event.
MEET WITH US
PLAN THE EVENT OF YOUR DREAMS
GoGather can help you plan a customized event that will create unforgettable memories, meet your bottom line, and make attendees want to come back year after year.
Schedule time to meet with our team.