As businesses aim to attract, retain, and motivate their top-performing employees, incentive trips have become a popular tool to reward them. These trips can be an excellent way to incentivize high-performing employees, but they come at a cost.
In this article, we will explore what goes into the budget for an incentive trip and provide insights into how to calculate the cost of your trip.
How Much Should I Expect to Pay for an Incentive Trip?
Incentive trips can vary in cost, from more budget-friendly, domestic travel to more luxurious and exotic travel. We are currently seeing the average cost of an incentive trip range anywhere from $4,000 per person to $8,000 per person, with the highest-end budgets topping $10,000 per person.
It's important to remember that costs are not the same as they were pre-pandemic. Factors like inflation, high demand, and staffing struggles have made incentive trips much different than they were in 2019.

Let's take a look at all the factors that go into incentive trip costs, and ways to pull levers to make the cost fit your budget.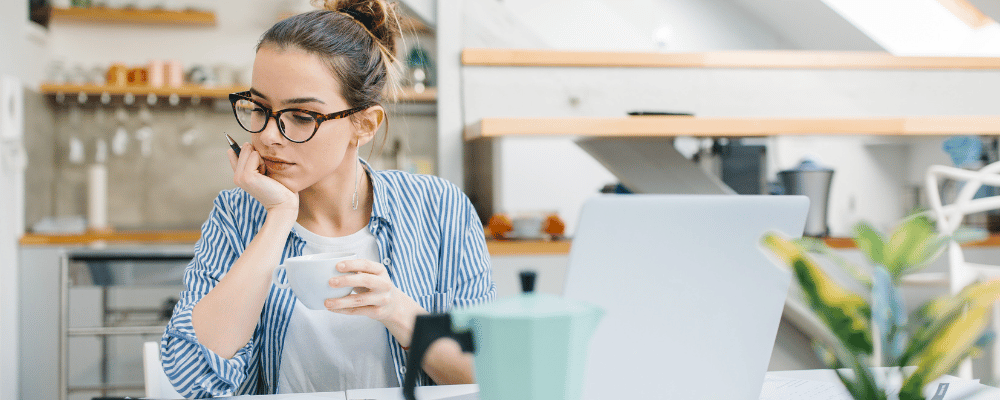 What Goes into the Budget for an Incentive Trip?
When it comes to planning an incentive trip, there are several factors to consider that can impact the overall cost.
These buckets are areas to consider, but it's also important to compare different lengths of stay and costs for each. Maybe you want to stay at the Ritz, but your budget only allows for 2 nights. Would it make more sense to stay at a lower-priced hotel but be able to stretch that trip into 4 nights?

Keep that in mind as you build out your budget.

Destination
The destination of an incentive trip plays a significant role in the overall cost. Some destinations are more expensive than others due to higher flight and transportation costs, accommodation costs, and activities.
Domestic travel can be more attainable, depending on the location you choose and the time of year you travel, but it's not always the most economical. Consider choosing places like the Florida Gulf over Hawaii if you're looking for beach locations without extremely high costs.

If you're looking to travel abroad, carefully consider the location you'd like to travel. Europe currently has a lower exchange rate than in past years, which could make it a good destination. Latin American countries also still have good value as well, though some locations are more expensive than they've been in the past.

Make sure to carefully evaluate flight costs, the need for ground transportation, and the accessibility of where you're traveling.

Curious about how to choose the right destination for your incentive trip? Check out our latest guide.
Accommodations
The type of accommodation selected for an incentive trip will impact the cost. Luxury hotels, resorts, and villas tend to be more expensive than standard hotels.
Consider whether you need to stay at that 5-star resort or if a 4-star hotel will be a better fit. This is an easy comparison to make once you've chosen your destination. If you need to be more cost-conscious, then consider hotels like the JW Marriott, but if you're looking for more upscale, resorts like the Four Seasons will be excellent options.

The other area to consider here is how far your accommodations are from the airport, activities, and any cities you're looking to visit. If you're further from these areas, you may be spending more on ground transportation.

Travel
Travel costs, such as flights, ground transportation, and visas, can also add up to the overall cost of an incentive trip. This will be an important factor to wrap into your destination and accommodations selections.
You'll also want to consider if you need to have a travel agency work with your team to book flights. We often recommend this, since it helps facilitate purchases. You can also set a specific budget for the flights so that attendees aren't booking the most expensive flights and simply expensing.

Ground transportation is often a necessity for incentive trips, but the distance you are from activities and the airport will determine the extent to which you need it. Make sure to weigh these costs against accommodation costs.

Visas are another factor to consider. If most of your team does not have a passport, it might be advantageous to keep your trip in the United States.

Activities

The activities included in an incentive trip can range from simple city tours to adventurous activities such as zip-lining, bungee jumping, or hiking. The cost of activities can vary, with some being more expensive than others.
Make sure to consult your agenda to determine how many activities you will want to offer your guests. Remember that you don't need to jam-pack your event; downtime is often an overlooked necessity of incentive trips.

Registration
Registration has its own costs, including a registration site and potential fees for registration companies. Make sure to include this in your overall budget as you plan.
Food, Beverage, and Entertainment
The cost of meals and beverages can also add up to the overall cost of an incentive trip. High-end restaurants and alcohol can be expensive, while budget-friendly options can help to reduce costs.
You can also consider "free" nights for guests to get food on their own. This may not be ideal for guests, but it can help you balance costs overall.

Entertainment is also a major part of any incentive trip, with many companies choosing to hire bands or local performers to entertain guests during dinner or evening events. Make sure to include this in your overall budget and evaluate the benefits of having live entertainment versus a DJ or other options.

Gifting
Gifts are a large part of incentive trips as well. They can range from things like luxury watches to more affordable local goods. We encourage clients to include a line item for gifts in their budget and consider working with a vendor to source gifts within their budget.
Event Planner and Logistics
An experienced event planner can help to ensure a smooth and successful incentive trip. They can help you source venues, negotiate rates, facilitate registration and travel, and manage logistics onsite.
Costs for event planners will vary based on the number of attendees, the length of your trip, the amount of work, and more. Make sure to discuss that fee with the planner while building your budget so you can ensure that fee doesn't take you over budget.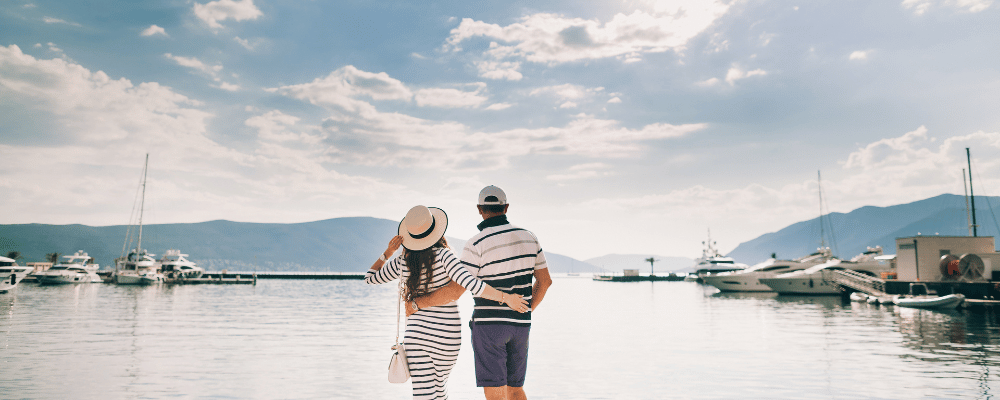 Calculating the Cost of an Incentive Trip

The cost of an incentive trip can vary widely, depending on the destination, accommodation, and activities included. While it may seem like an expensive undertaking, the return on investment can be significant if the incentive trip leads to increased productivity, motivation, and employee retention.
Here are some tips on how to calculate the cost of an incentive trip:

Determine the Number of Participants
The number of participants is one of the most significant factors in determining the cost of an incentive trip. More participants mean higher transportation costs, larger accommodations, and more activities.
Set a Budget
Setting a budget is an essential step in calculating the cost of an incentive trip. A budget can help to ensure that the trip is cost-effective and within the financial means of the company.
Determine the Length of Time
The number of nights you stay at a resort will affect the overall cost per person, so make sure to compare the cost of different lengths of stay.
Choose your Destination
The destination of an incentive trip can impact the cost significantly. Research different destinations and consider the costs of accommodation, transportation, and activities to find the right option for your team.
Pick the Activities
Once you have an understanding of your budget, how many people are attending, and where you'll be staying, start to layer in activities into your overall plan. Make sure to pick a mix of activities that a majority of your team will want to participate in, and compare the costs of different options.
Budget Your Incentive Trip with GoGather

Now that you have an understanding of the average cost of an incentive trip and all the different factors that go into that cost, it's time to start planning. GoGather can help you determine what balance of factors is right for your trip and will help you build an effective program that is both budget-friendly and awe-inspiring. Let's meet to discuss your upcoming event.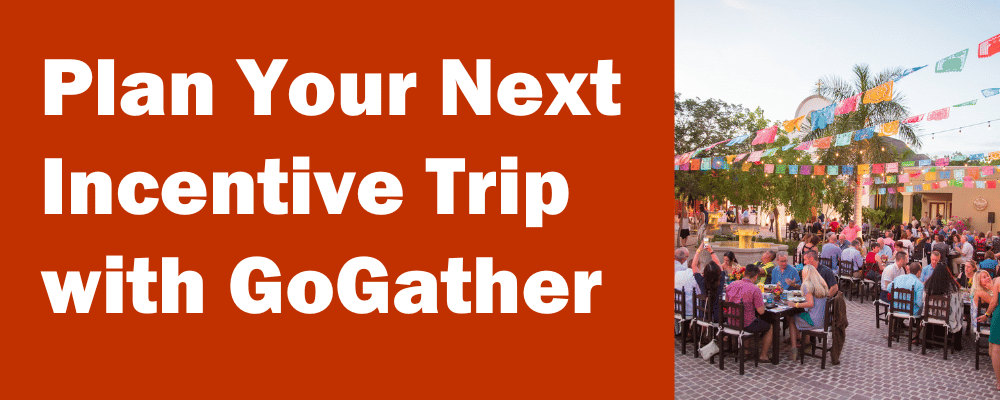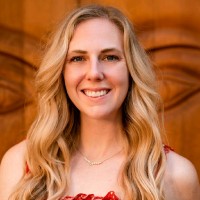 Katie Moser
Katie Moser is the Director of Marketing and Business Development at GoGather. She has an extensive background in creating content and branding for events, working with speakers, and managing agendas for conferences. When she's not updating blog posts and sending out social media posts, she helps clients identify areas of opportunity for their events from branding to communications. In her downtime, she enjoys spending time at one of the many beautiful San Diego beaches, exploring new breweries, or chilling at home with her cat.