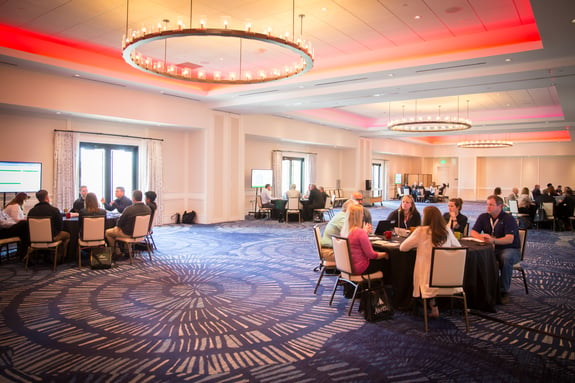 STRATEGIC MEETING MANAGEMENT
Take the stress out of meeting planning with GoGather's full-service strategic meeting solutions. We're your team behind the scenes.
SUPPORTING TOP CLIENTS' STRATEGIC MEETINGS



GATHER. MEET. INSPIRE.
MANAGING EVERY STEP FOR YOU
Corporate meetings can be a headache to plan, especially when there are multiple throughout the year. GoGather offers full-service strategic meeting management to alleviate your stress so you can focus on connecting with your attendees.
Some of the services we offer include:
Venue sourcing and management
Attendee coordination
Registration management
Budget management
Vendor management, including food & beverage and audio/visual
MEETINGS CAN BE FUN
Trust us. We've seen a lot of bad and a lot of great meetings. We're here to make yours amazing.
ATTENDEE ENGAGEMENT
If you're spending the time and money to gather people for a meeting, let's make sure they're not just another "this could've been an email" meeting. GoGather will help you with:
Creative theme ideation and creation

Agenda planning, including interactive sessions and engaging breaks

Fun guest speakers and entertainers

Team bonding opportunities



YOUR SINGLE POINT OF TRUTH
There are lots of moving parts when it comes to meeting planning - multiple rooms, catering, attendee travel. We manage everything for you in one place so you have full visibility.
Client portal for timeline, budget and on-site schedule insights

Transparent budget process

Asset support for streamlined presentations
LOCATION MANAGEMENT
The "where" is often as important as the "what". Our team has strong relationships with top venues and can help you find the right one to fit your needs.
Venue sourcing

Venue negotiations

Breakout room and general session layout planning

Food & beverage management

Audio & visual management
ATTENDEE COORDINATION
From flights to registration, we've got all the headache-inducing logistics managed for you.
Travel and hoteling management

Executive support and coordination

Registration management
BRAND MANAGEMENT
Your theme and branding is vital to valuable meetings. We'll help you manage:
Branding and theming ideation

Content creation and agenda planning

Giveaways and gifts
TEAM EVENTS AND OUTINGS
Dinners, team bonding activities and de-stress events all contribute to stronger teams. GoGather can plan these events for you along with your meetings.
Activity ideation and venue sourcing

Food and beverage management

Logistics management
WHY GOGATHER
STRATEGIC MEETINGS MADE EASY
GoGather works closely with you to ensure your meeting hits all the marks.
Collaborative Planning
With our customer portal, your team has full visibility into every detail that we manage so you can feel confident in the planning process.
Transparent Pricing
We share every detail of your budget in the customer portal and provide detailed updates and post-event reporting on actuals.
Exceptional Execution
Our team works with you through every step of the process with consistent communication to ensure your vision comes to life.
"I like the GoGather team's creativity, professionalism and passion. I felt like they were an extension of my team."
HOSTING MULTIPLE EVENTS THIS YEAR?
Our team can help you across all your events to bring cohesion and reduce planning stress on your team. Just inquire below.
LET'S MEET AND PLAN YOUR MEETING
Fill out the form below to request time with our team.