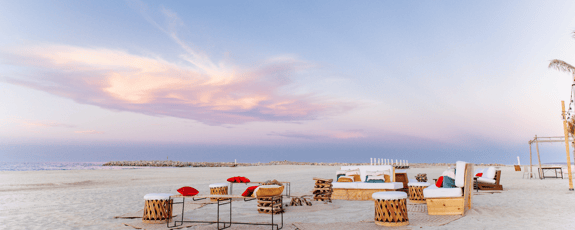 OUR SERVICES
GoGather offers premiere corporate event planning services for companies looking to engage and delight their attendees.
TOP BRANDS TRUST GOGATHER





BRINGING YOUR VISION TO LIFE
GoGather's event experts help you go from idea to reality with our event strategy development and execution.
We can manage every detail so you can focus on what matters most: connecting with your attendees.
Strategize With Us
FULL SERVICE OR À LA CARTE - WE'RE HERE FOR YOU
Whether you need someone to handle your registration system or you need absolutely everything, GoGather is your perfect partner. Here are a few of the many event solutions we provide so you can sleep at night:
Event Management
Budgeting & Reporting
Event Design
Contract Management, Negotiations, & Legal Support
Hoteling & Site Selection Support, Management, & Negotiations
Logistics Management (On & Off-site)
Receptions, Events, & Entertainment
Food & Beverage Management
Branding, Brand Management, Printing & Signage
Custom Corporate Swag and Gifts
Corporate Event Content & Speaker Management
Large Venue Management, Breakout Room, & Vendor/Trade Show Management
Attendee Management
Digital Event Management (Registration, Hoteling, Communications, Website)
Technical Management (AV, Technical Support, Video Production)
Post Event Support, Management, Marketing
Virtual/Simulcast Management
EVENT MANAGEMENT SERVICES
Everything you need to make your event a success (without the headache).
FULL-SERVICE EVENT PLANNING
Discover the GoGather difference in corporate event planning.
Read More
BUDGETING & KPIs
Set your event goals and budget in confidence with GoGather's experienced team. We'll help you figure out the right focus and numbers to make your event a success.
EVENT DESIGN
Make your event shine, down to the very last flower. Our team will help you ideate and develop a design schema for your event that supports your goals and theme.
HOTELING & SITE SELECTION
Find the venue of your dreams for your conference, meeting, or incentive trip. Our decades of experience with venue sourcing and management will ensure you get the best option for your event.
CONTRACT NEGOTIATIONS
Get the best rates and the best service with our professional contract negotiation offerings.
LOGISTICS MANAGEMENT
No more worrying about all the moving parts. Our transparent planning process means we'll handle all the details so you can focus on more important tasks.
TECHNICAL SUPPORT
Your A/V has never looked or sounded better. Our trusted network of production partners will streamline the entire process for you.
VENDOR MANAGEMENT
From your food & beverage to the band at your evening event, get the best vendors for your event and let us handle all the details.
ATTENDEE REGISTRATION
Forget the spreadsheets and emails to handle registration. We'll manage everything from website creation to hotel reservations to onsite check-in.
ATTENDEE EXPERIENCE
Your attendees deserve the best experience, from the time they get the first invite. We'll help you map out every touchpoint and find new ways to delight and inspire.
ENTERTAINMENT SOURCING
Keep your attendees engaged with high-end entertainment and cultural experiences, from fire dancers to local artists.
ONSITE SUPPORT
Our dedicated onsite managers will be there to make sure every piece of your event runs smoothly, so you can focus on your attendees.
POST-EVENT SUPPORT
From surveys to budget reviews, we'll ensure you're set up for success for your next event.
TAKE YOUR EVENT TO THE NEXT LEVEL
Every last detail, managed to a T.
WORK WITH US
MANAGE YOUR EVENT WITH GOGATHER
Fill out the form below to request a meeting with our team.