Where do you plan to host your 2024 conference?
There are many things to consider as you choose your destination, from cost to convenience to the attractiveness of each location.
The location of your conference directly impacts the success of your event, so it's vital to choose the right spot.
In this blog post, we will guide you through the top conference cities, while providing valuable tips on selecting the perfect destination for your next event.
Short Summary
Choose a conference destination that meets attendee needs, fits your budget and amenities, and leverages local attractions.

Also consider global accessibility, availability of hotel rooms & meeting spaces, cost-effectiveness & travel convenience when selecting the location.

Popular U.S. destinations include Las Vegas NV, Orlando FL, San Diego CA, Dallas TX, Washington DC, Nashville OH, etc.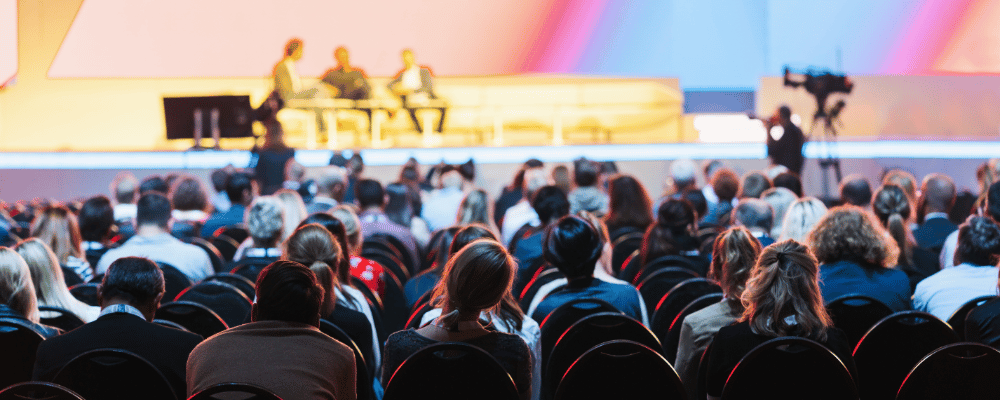 The Importance of Location in Conference Planning
Location plays a crucial role in the success of any conference. It directly influences attendee experience, accessibility, and cost-effectiveness.
When selecting a location, you'll want to consider how attractive of a place it is to your attendees. This will heavily depend on who your target audience is - something that might be exciting for a certain demographic may not be quite so thrilling to another. Do ample research on who you're inviting and their interests before selecting your location, because it can directly impact your attendance rates. Things to consider here include:
Ease of travel

Attractiveness of hotel accommodations and venue

Access to local attractions
Location is also important when it comes to your budget. You may want to spring for that expensive convention center in Las Vegas, but will your budget allow it? Consider other affordable major convention cities before you decide to book one that might be a stretch on your money.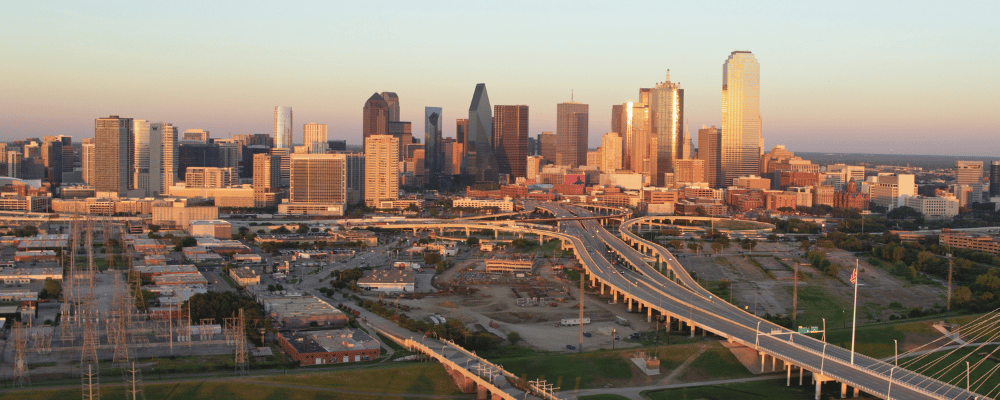 Best Conference Locations in the U.S.
In the United States, some of the most popular conference locales include Las Vegas, Orlando, San Diego, Dallas, Washington D.C., and Chicago. Each of these cities offers unique amenities and attractions that make them sought-after locations for hosting events. Let's take a look at each of these convention cities.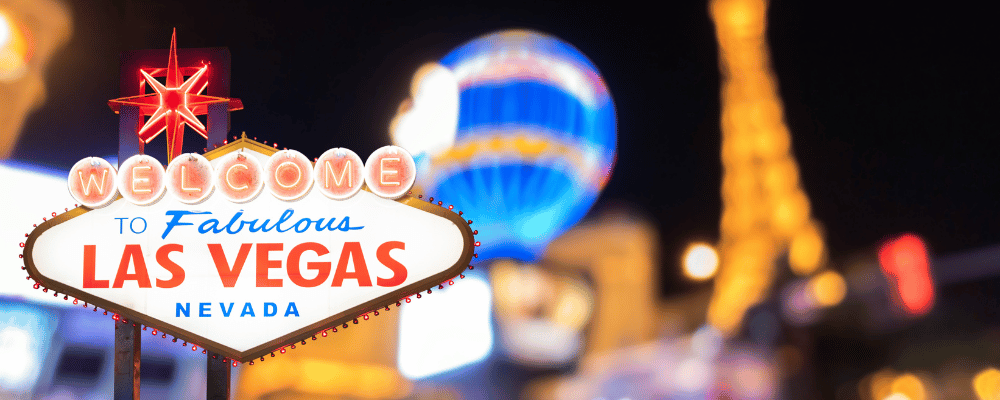 Las Vegas, Nevada
Las Vegas offers a dazzling array of hotel and convention center options for convention organizers. With a wide array of hotels and convention centers to choose from, Vegas offers everything you need for a large conference.
The city's accessibility, with a large number of daily direct flights, makes it a prime location for conferences.
Plus, Vegas is just fun. Celebrity chefs, incredible shows, and fun venues to explore make it the ultimate destination for party-goers and foodies alike.
The downside to Vegas? Cost. Since Las Vegas is a popular and well-established convention location, it can be difficult to find availability and it may not suit everyone's budgets.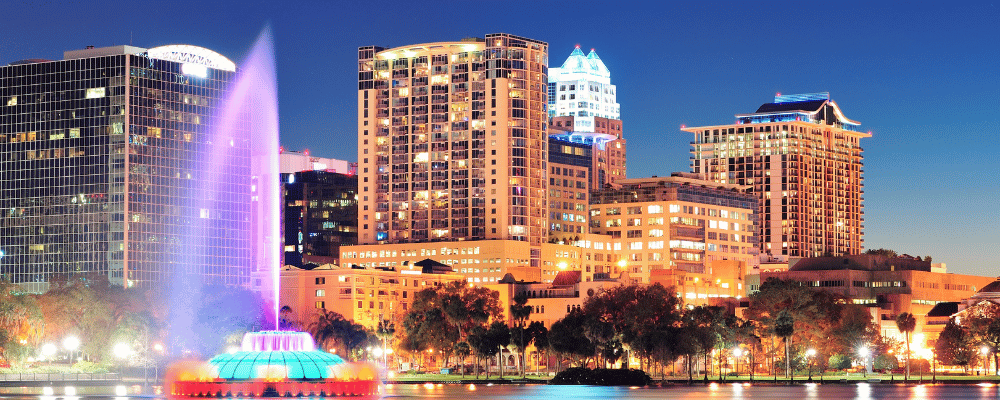 Orlando, Florida
Orlando, Florida, is a popular conference destination due to its close proximity to renowned attractions such as Disney World, Universal Studios, and SeaWorld. These attractions, along with cost-effective hotel rates and venues, make Orlando a great options for conferences.
With warm weather and several hotel options to choose from, Orlando is a popular destination for many conference hosts. The downside to Orlando can be the weather, with summer months seeing thunderstorms and heat that some guests may not enjoy.
San Diego, California
We love San Diego (and not just because we're from there). The city offers an incredible mix of weather, culture, and fun, making it an attractive destination for enticing people to sign up for your conference. The convention center sits just on the edge of downtown, providing quick access to areas like the Gaslamp District and Petco Park.
Plus, San Diego's airport provides convenient access to the city's attractions, restaurants, and hotels. With its beautiful beaches, outdoor activities, and vibrant art and music scenes, San Diego offers a diverse array of experiences for conference attendees to explore and enjoy.
San Diego, however, can be difficult to travel to, as not all cities offer direct flights (unlike Los Angeles). The city is also extremely popular for events and tourism, making it a costly option for conference organizers.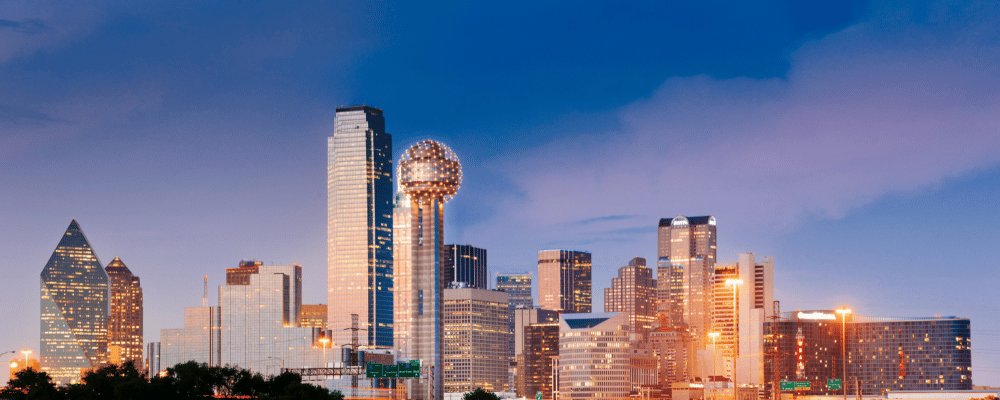 Dallas, Texas
Dallas, Texas, is one of our favorite places to host conventions. As a major transportation hub, Dallas offers easy access for travelers from all over the country. Plus, there are an array of hotel and convention options, like the Gaylord Texan, that can host very large conferences.
Dallas can face severe weather, which means choosing the time of year to host your conference is vital. Thunderstorms and ice storms may affect travel into the area, making it impossible for people to attend your convention.
A Texas alternative to Dallas is San Antonio, which also offers an array of attractions and hotel options for conferences.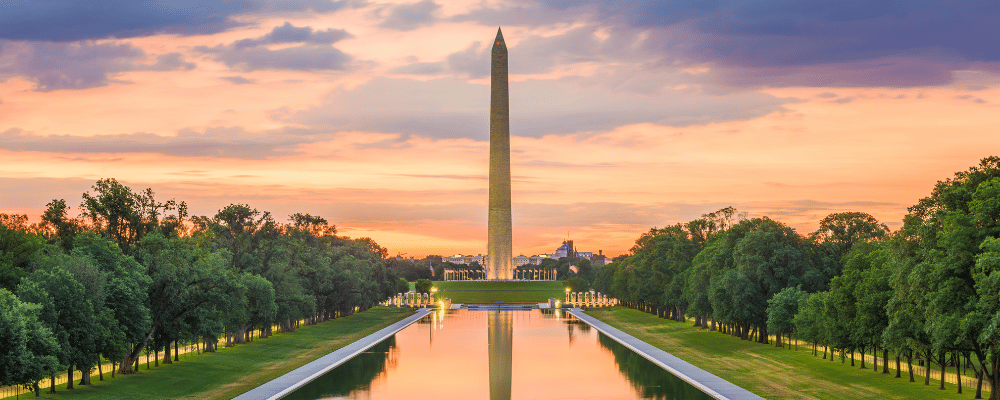 Washington, D.C.
Washington, D.C., the capital of the United States, is a sought-after location for conferences and conventions. The city offers several unique venues such as museums and monuments for hosting events. Plus, travel around the city is made relatively simple with public transportation options and easy walking availability.
In addition to its rich history and cultural attractions, Washington, D.C. provides state-of-the-art, LEED-certified meeting spaces and tech-friendly venues with in-house catering services.
As with other options on this list, Washington, D.C. can also be an expensive option for your events, so it's important to analyze venue options.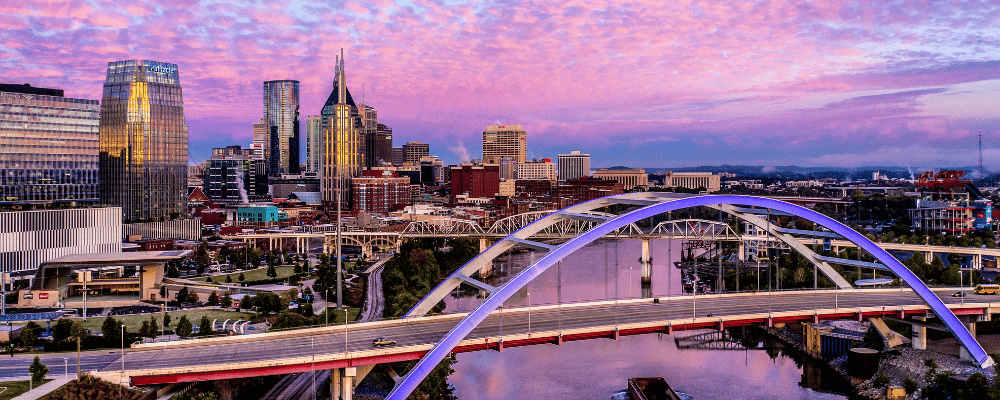 Nashville, Tennessee
Nashville, Tennessee, is famous for its lively music scene. It's often seen as a top destination for bachelorette parties, but Nashville also offers a variety of venues that make it an appealing conference destination.
The city's unique blend of music and culture ensures a memorable experience for attendees. Excursions to nearby locales like bourbon distilleries can make for fun additions to your conference.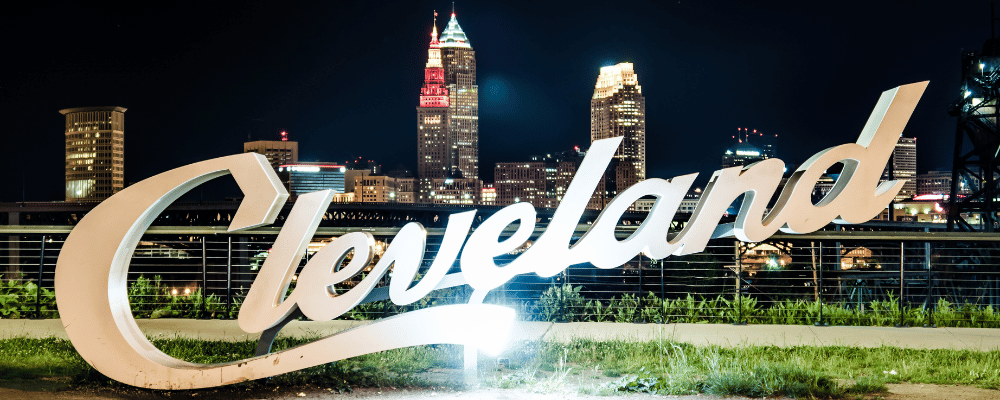 Cleveland, Ohio
Cleveland, Ohio, is not always seen as the most preferred city to travel to, but it's an excellent location for conferences. Not only is Cleveland an affordable option among major cities, it offers a wide array of things to do and hotels to stay in.
Located along Lake Erie, Cleveland offers beautiful views of the lake, access to attractions like the Rock 'n' Roll Hall of Fame, and excellent venues for hosting events. Similar to Chicago, Cleveland is an easy Midwest travel destination, making it attractive to companies looking to host events for guests located on the East Coast and Midwest.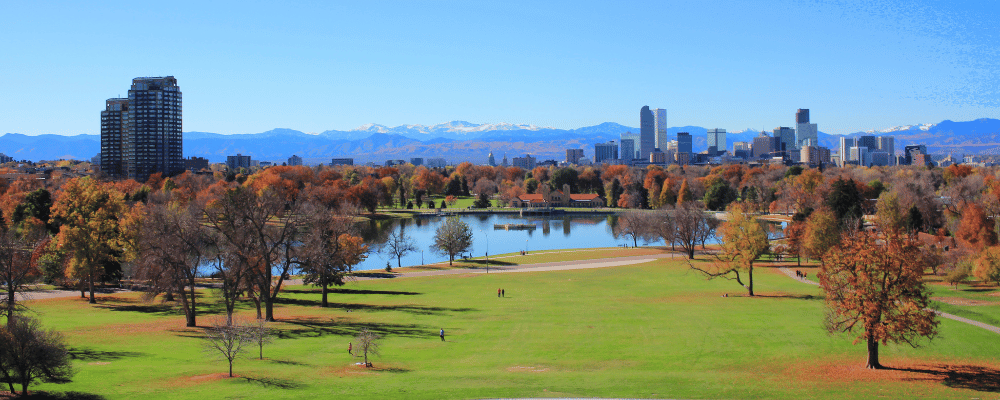 Denver, Colorado
Denver, Colorado, is renowned for its abundant sunshine, vibrant art and music scenes, esteemed craft breweries, and numerous outdoor activities, making it a fun conference destination. The city's convention center and hotels are also known for their eco-friendly design and modern technology.
Denver's advantageous location in the heart of the nation, combined with its convenient transportation options, such as the airport's rail service to downtown, make it an attractive option for conference organizers and attendees alike. Downtown Denver is walkable (or scooterable), and offers a variety of restaurants, nightlife venues, and shopping options.
We like Denver for its outdoor offerings. As the city with the most days of sunshine in the U.S., Denver offers adventure-seeking conference-goers an incredible array of things to do.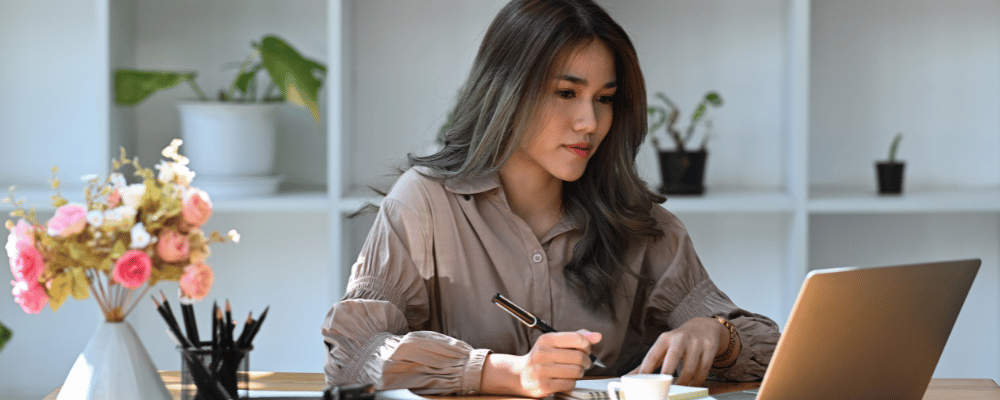 Tips for Choosing the Perfect Conference Destination
There are several areas to consider when choosing your conference location, from travel accessbility to venue availability. By taking these factors into account, organizers can ensure a successful, memorable, and enjoyable event for all attendees.
Ease of Travel
Choosing your location should heavily depend on the places your attendees are traveling from. There are several things to balance here:
Average travel time -- this includes ground travel. If the flight is short but it takes 2 hours to get to your location from the airport, does the location really make sense?

Distance for your guests -- if most of your guests are coming from California, does it make sense to host your event in Orlando? Maybe, maybe not. Traveling across the country may be difficult and a turn off for people to attend.

Attractiveness of the location -- in a counter to the previous point, if you want to attract your guests to a location they may not normally travel to (e.g. Hawaii), it may not matter so much to them how far they have to travel.

Cost of travel -- this is another lever to balance with the previous points. If your guests have to spend a lot to travel to your location (on top of spending for accommodations and tickets), it may not make sense for them to attend.
Climate and Year-Round Appeal
Selecting a convention destination with a desirable climate can result in higher attendance and offer opportunities for outdoor activities and sightseeing. In recent years, cities with a mild average year-round temperature, like Vancouver, have seen an increase in the number of international meetings they host.
This may also just impact when you host your event. Orlando may be cheaper in the summer months, but is the hot, humid weather attractive to your guests?
Availability of Resources
From venues to attractions in the city, it's important to research what is available in each place you're considering.
Do you need a large convention center? Maybe just a top-tier hotel? What about offsite dinners or events? Do you prefer walkability or will your guests receive transportation? These are all important questions to ask as you're looking at locations.
Balancing Budget and Amenities
Budget is always important when choosing your event location. This is an area that can severely impact how well your event performs, and how badly your budget takes a hit. The best cities for events balance attractiveness and cost-effectiveness.
Try not to have your heart stuck on a particular locale and try to make your budget fit into it by cutting corners. It may be worth considering a new city that has attractive meeting venues and hotels, but doesn't break the bank. Especially if you're paying for rooms and transportation, you'll want to consider all facets of your location beyond just whether the location is fun for your guests.
Just remember that you can get amazing amenities without breaking the bank. It will just take some extra research.
And if you're looking for destinations for other types of events, check out our top choices for incentive travel.
Summary
Selecting the perfect conference destination requires a careful consideration of factors such as location, amenities, attractions, and attendee needs. By exploring an array of conference cities, assessing attendee needs, balancing budget and amenities, and leveraging local attractions, organizers can create a memorable and successful event that leaves a lasting impression on attendees.
Let's talk about how GoGather can help you plan the ultimate conference in your preferred city.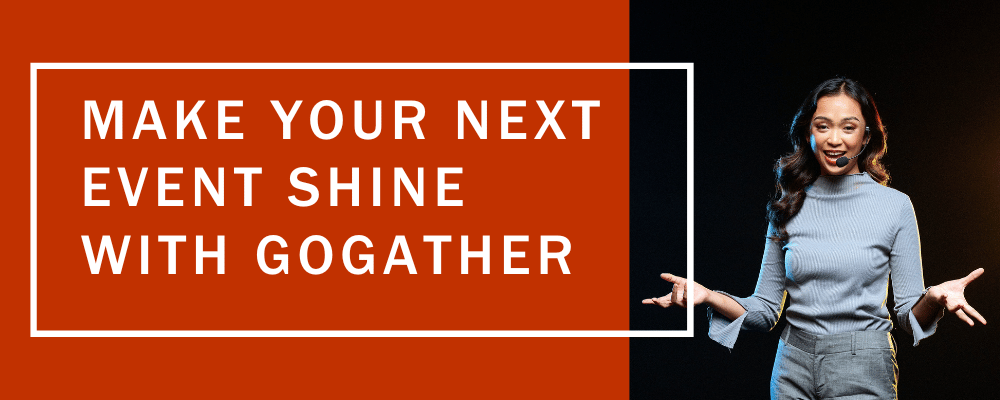 Frequently Asked Questions
Where are conferences held?
Conferences are usually held in conference halls, conference rooms, or meeting rooms which are specially designed for single events such as business conferences and meetings.
What factors are important when choosing a conference destination?
When choosing a conference destination, it is important to consider the logistics of travel, the destination's cost and accessibility, and the amenities of the venue. Additionally, evaluating the city or area's attractions, activities, and cultural appeal can help ensure delegates have an enjoyable experience during their stay.
Ultimately, finding a balance between meeting requirements and leisurely activities for attendees should be the goal when selecting a conference destination.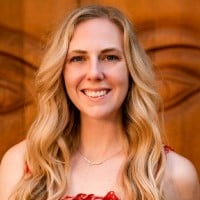 Katie Moser
Katie Moser is the Director of Marketing and Business Development at GoGather. She has an extensive background in creating content and branding for events, working with speakers, and managing agendas for conferences. When she's not updating blog posts and sending out social media posts, she helps clients identify areas of opportunity for their events from branding to communications. In her downtime, she enjoys spending time at one of the many beautiful San Diego beaches, exploring new breweries, or chilling at home with her cat.