It isn't just eggs that are causing headaches for our wallets these days.
Event managers are feeling the pain from inflation too.
From food and beverage to hotel rooms, costs are not the same as they were in 2019, yet budgets seem to be stubbornly similar.
It's got everyone asking how they can save money on their events this year, even with record inflation.
We've got you covered.
Here are our recommendations for staying on budget while facing inflation.
Analyze Your Event Closely
Whether it's your annual user conference or an internal meeting, your event is likely going to be different than it was in years' past. Whether that means a completely different formula or just small shifts, we invite you to look at your event closely and decide whether what's worked in the past is what's going to work now.
We like to start by creating a value statement for the event.
Boil down your goals and objectives. What do you want to achieve with this event? More business? Greater employee engagement?
Write this value statement out and make sure it's clearly understood by everyone involved.
Why?
This ensures when you're crafting your event, the budget is spent on the most crucial areas.
For instance:
Size of event: Do you really need everyone on your list? If you're inviting franchise owners, maybe it's not necessary to have their office managers attend.
Location: Does the event really need to be at the Ritz? Does it need to be in Orlando? Do these things really make a difference to your attendees, or is it just what's always been done?
Agenda: How many days do you really need to make your event effective? Does it need to be completely in-person or can some aspects be virtual?
We'll dive into these areas more later, but your event mission statement will help you uncover the areas that might not be necessary to create the same great event.
Plus, your budget will thank you.
Balance Your Budget
The tips we'll give throughout this article are all opportunities to consider. However, everything you do will depend on what makes the most sense for your event.
We encourage you to create multiple versions of a budget and try out different levers to see what makes the most sense.
Unfortunately, saving money while facing inflation isn't just about cutting out something here or there. It will require a holistic and scrutinizing look at your event and budget to make sure you're spending your money in the most important places, and not just cutting out the networking event to save a few bucks.
It's also vital to communicate expectations to your executive team. Prices aren't the same as they were in 2019, or even last year. Make sure this is well understood as you go through your planning process -- and also remember to be realistic. There's no magic bullet for solving the inflation puzzle.
We'll hit the big ticket items throughout the rest of this article.
Consider Location Carefully
Always hosted your event in Vegas but now you're finding that hotel prices are out of reach?
Consider a "Tier 2" city.
Cities that fall into this category include Kansas City, Cleveland, and others like them.
And "Tier 2" doesn't mean they're not as good as "Tier 1". In fact, these cities boast excellent event venues, activities, and food, but at a much more affordable rate.
The flip side to choosing one of these cities is that sometimes flights and transportation will be harder to coordinate than in Tier 1 cities. Not everyone can get a direct flight to Kansas City, while most people can get one to Vegas. This may force early arrivals for those traveling further, which can increase costs for hotel rooms.
This is why it's important to consider this option within the whole scope of your budget.
GoGather can help you compare locations on many characteristics, including price, ease of travel, activities, and more. Let's chat about your upcoming event.
Compare Levers as You Analyze Your Budget
When you look at your budget holistically, there are many levers you can pull to make the budget work for you. Let's dive into each of them.
Food & Beverage
Food prices are making events painful.
The increases require planners to get creative on menus.
How can you adjust your meals to save some on F&B?
Consider buffet meals rather than plated. These are often more affordable.
Consider attendee dinners on their own versus all group meals. Is there a night or two that this makes sense?
Understand the behaviors of your guests. Does everyone actually eat breakfast? Maybe you can cut down the order a bit to accommodate.
Does everyone have the 5-star palette you're ordering for? Or does it make more sense to have some lower-priced options?
Talk with the venue to understand the various options they have and compare different variations of your order to find the best options.
This is another one we'll emphasize that you'll need to be realistic on. Food prices have definitely risen, and it's important to account for that in the entirety of your budget.
Travel
If you're not careful, travel can rack up a lot of extra dollars.
We have a few recommendations as you're looking to get flights and transportation booked:
Have a clear policy on travel budgets. Don't let attendees book above that budget, even if the flight is slightly more convenient.
Book flights early. We know this seems like common sense, but many attendees will wait until the last minute to book theirs. Encourage them to book early (so they can get a better flight!)
Consider the location of attendees versus your event location. How far do they have to travel? Is it more costly for them to fly in here versus somewhere else?
Travel logistics and budgets are complicated, so we always encourage our clients to work with travel management companies to ensure budgets are adhered to.
Hotels & Meeting Spaces
This is another area where location matters.
Choosing the right location will affect things like the tax rate you receive, premiums you're paying for rooms, and more.
We recommend looking for off-season times, booking in Tier 2 cities, and booking early.
Additionally, consider whether you need everything hosted in one venue or if you can spread your event out -- i.e. instead of having everything in one large hotel, can you find a separate meeting space like a convention center and just book sleeping rooms at a smaller hotel? This can often help you save on costs.
Also consider whether your company has any loyalty with certain hotel brands. If you always book business travel at the Marriott, contact them to see if there are any deals they can offer.
GoGather can help you negotiate rates with top hotel brands. Our relationships give us the ability to find you the best options. Let's chat about your event.
Audio & Visual
A/V is an essential part of an event, but can often get costly.
To reduce the impact of A/V on your budget, we recommend:
Consider whether to leverage outside suppliers versus in-house.
Get multiple bids for A/V -- don't just settle for the hotel A/V, unless it truly is the most cost effective.
Use the most current technologies, which are more cost-effective, such as projection and lighting. Or leverage pre-installed equipment in meeting spaces, where available.
Analyze extra costs in cities you're considering, such as overtime fees, etc.
Speakers, Entertainment & Evening Events
The importance of a great speaker, fun activities and networking opportunities can't be overstated.
That being said, there are ways to save on these items without completely canceling them.
For speakers, make sure to leverage internal resources where you can. If you have great speakers on your team, why not have them give the keynote instead of an expensive outside speaker?
For entertainment, consider games or challenges you can run with your teams instead of hiring an expensive entertainer like a band or comedian. We've even seen things like talent shows be very successful.
And for evening events? Look at offsite event that might have better value, or allow attendees to have a night or two free. They may even appreciate the time to explore or decompress.
What Revenue Channels Can You Leverage?
Once you've exhausted your options for lowering your budget, consider how you might be able to offset costs with things like sponsorships, paid attendance, or partnerships.
Are there business partners that want to be involved? An expo you can create for sponsors? In-kind services that can be provided?
Consider how you might be able to provide value to other businesses that could help you offset costs.
Budgets versus Inflation: The Ultimate Battle
We know: budgets are always a headache, especially when prices aren't doing you any favors.
It's important to be realistic that 2023 is not 2019, in many (many... many) ways. This includes costs for items, and we encourage you to set this expectation with your executive and finance teams early.
When it comes time to budget, create several scenarios and compare them. Get creative, and don't just fall back on "we've always done it like this".
Even with a tighter budget, there are ways to make your next event even better than the ones in the past. So don't be afraid to try something new.
Most importantly, you don't have to have this all figured out before you work with an events agency. GoGather can help you source venue locations, take a look at your holistic budget, and negotiate costs down, so you can hold an amazing 2023 event. Let's brainstorm ways to save money, together.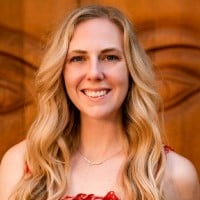 Katie Moser
Katie Moser is the Director of Marketing and Business Development at GoGather. She has an extensive background in creating content and branding for events, working with speakers, and managing agendas for conferences. When she's not updating blog posts and sending out social media posts, she helps clients identify areas of opportunity for their events from branding to communications. In her downtime, she enjoys spending time at one of the many beautiful San Diego beaches, exploring new breweries, or chilling at home with her cat.