Planning an annual conference can be a daunting task, especially with the challenges presented in a post-pandemic world. It's a big event with lots of challenges and stressors.
However, with the right strategy and planning, you can host a successful event that attendees will remember for years to come.
In this article, we'll provide you with the ultimate guide to planning a successful annual conference, with a few tips to ensure your conference runs smoothly.
Conference Planning Checklist
Here's your conference planning checklist to ensure a successful event:
Let's dive into each step in detail so you can be confident when planning a conference.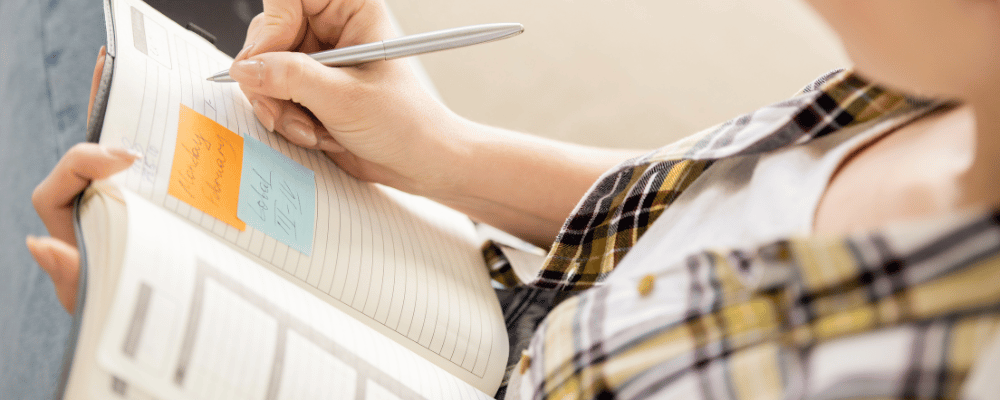 1. Establish Your Goals and Objectives
Before you start the conference planning process, you need to establish your goals and objectives.
What do you hope to achieve with your event?

Are you looking to increase attendance, generate leads, or educate attendees?

How many people do you want at your conference? You'll want to determine here your target audience as well.

Are you hoping to gain new business? Spread brand awareness? Kick off a new product?

Is this a new event that you're hoping to host each year?
Clearly outline these goals and assign key performance indicators (KPIs) to each one. Make sure to communicate these to your stakeholders as well so everyone is on the same page about the event's purpose. It's even worth agreeing on one main point or focus for the conference so you can keep that as your north star throughout the conference planning process.
In this stage, you'll also want to determine your planning committee. These committee members should be a dedicated team made up of stakeholders across the organization, from marketing to finance to events. Setting this up early will also give you a rough idea of whether you need to be recruiting volunteers or hiring an events agency to manage your event.
Once you've identified your goals, you can start planning your event with these objectives in mind. Let's look at the next steps in the conference planning checklist.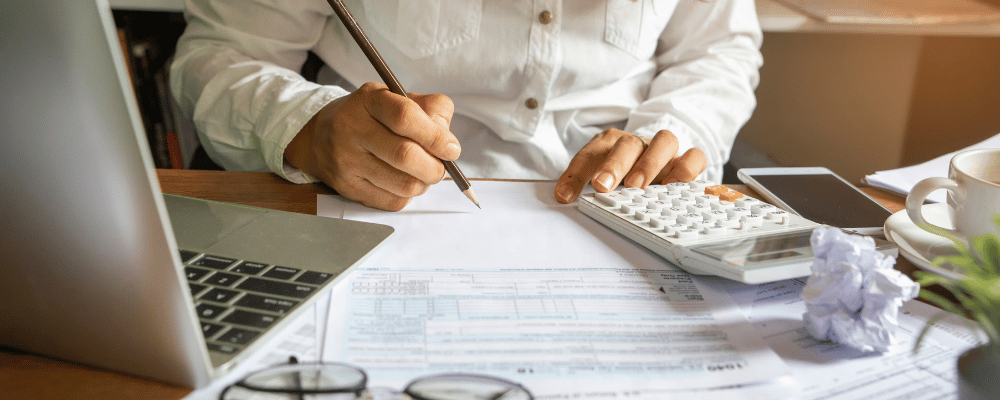 2. Create Your Event Budget
Your budget will dictate everything from the venue to the catering, so it's important to establish your budget early on. This should be relatively flexible understanding that factors like time of year, location, and scope of your event will all affect how much money you'll need to spend.
Inflation and other recent factors have also made events generally more expensive than in the past, so you'll want to keep that in mind as you build your budget.
You'll also want to keep in mind that there are often last-minute expenses that you'll want to account for in your overall budget.
Budget Categories
Determine a topline budget and then allocate how much you need to spend on the big buckets, like:
Travel expenses (flights and ground transportation)

Hoteling (rooms + taxes)

Meeting space

Food & beverage

Audio & visual

Staffing & management

Materials such as agendas and signs

Registration and conference management software
Revenue Considerations
Also, consider if you plan to make revenue from this event. Determine if you want to sell tickets, ask for sponsorships, or do a combination of both. Add those buckets into your budget, including:
Ticket prices (including tiers like early bird)

Sponsorship packages

Exhibitor packages
Balancing these two will help you understand how many people need to attend, then allocate the amount of effort you need to put into things like marketing and sponsorship recruitment.
Having your budget broken down into different buckets also allows you to compare pricing of different venues, locations, and more, so you can find the right combination for your event.
Keep this budget top of mind as you go through the rest of your planning process.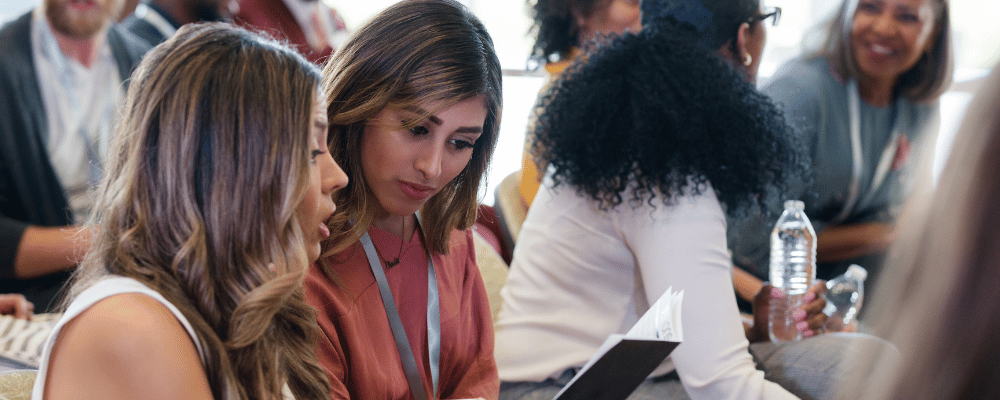 3. Determine the Format of Your Event
Before you even begin searching for the right location or perfect entertainment, you need to determine the format of your event.
This includes the number of days, general agenda, and how many people will be attending the event. Plus you'll need to determine if the event is going to be virtual, hybrid or all in-person.
Maybe your conference is 5 days with 3,000 attendees and multiple workshop sessions. That's going to look very different and require different options than a 3-day inspirational conference for 250 attendees.
You don't need to determine your conference theme or specific topics yet, just get a general outline and idea of what each day might look like, how many breakout rooms you need, and if you'll need offsite spaces for evening events. This will help you map your event program and also determine many of the following steps.
Considerations for the Format of Your Event
Make sure to take into account:
Number of days (and nights)

Preferred conference dates

How many potential attendees

What is your target audience?

How many general sessions

How many professional development sessions

How many breakout sessions (and sizes of these)

How many special events (and whether they're onsite or offsite)

Will you have any virtual attendees? What is the balance of your virtual audience to in person?

Do you want to have an official conference name?
It's also helpful to look at other conferences that are similar to yours or in the same industry to see how they're structuring their agendas. Or if you held a conference in the past, look at the agenda of that last conference to give you some inspiration for this year's conference.
Once you have your conference schedule outlined, you can move on to the more specific conference planning aspects.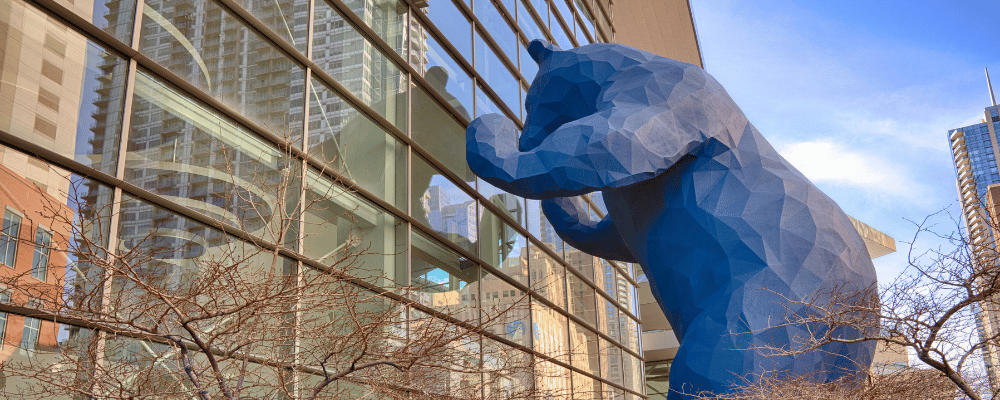 4. Select Your Location and Venue
The location and venue you choose will have a significant impact on the success of your event.
From attracting attendees to staying on budget, these two factors are some of the biggest when it comes to planning a conference.
Consider the size of your event, the types of participants, and the amenities you need.
Do you need an entire convention center or will meeting spaces in a hotel work? Maybe you want to host in a non-conventional space.
Consider the format of your event and compare the number of meeting rooms, hotel rooms, and other amenities to the options you're considering.
Also consider whether your attendees are located in specific areas. If they're all on the west coast and attending in person, does it make sense to host the conference in Orlando? If your budget is constrained, maybe you'll want to consider Tier 2 cities instead of top conference destinations like Orlando or Las Vegas.
Taking all this into consideration, select a top three and compare these across multiple factors like cost, location, and appropriateness of space for your event. Then make sure the venue has availability for the dates you need, work through contracts and negotiations on rates, and select the best option for your event.
Don't forget to do a site visit as well. This is an opportune time to learn the venue, try the food, and build out a plan for sessions, trade show floor, and more.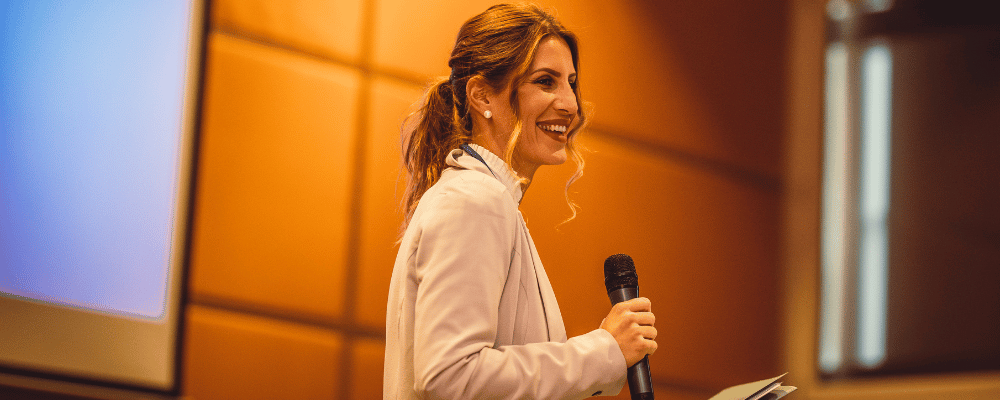 5. Identify Your Speakers and Topics
Your speakers are the backbone of your conference. They should be experts in their field and able to engage your audience.
Consider what topics you want to cover at your conference, and then identify speakers who can speak on those topics. Maybe you want to keep everything within a theme for the conference. Or maybe you want the speakers to choose their topics based on their expertise.
Whatever the case, make sure you consider the format of your event when selecting speakers. If you want the event to be mostly workshops, make sure you're selecting people who can effectively lead those sessions.
Also make sure when you're selecting keynote speakers that they can adequately engage a large crowd. Your main speakers will be the biggest draw for your event, so choose wisely.
When selecting speakers, consider whether you need to attract attendees with large, well-known keynote speakers, or if internal speakers or lesser-known speakers will be effective. This will depend on your budget and goals listed above.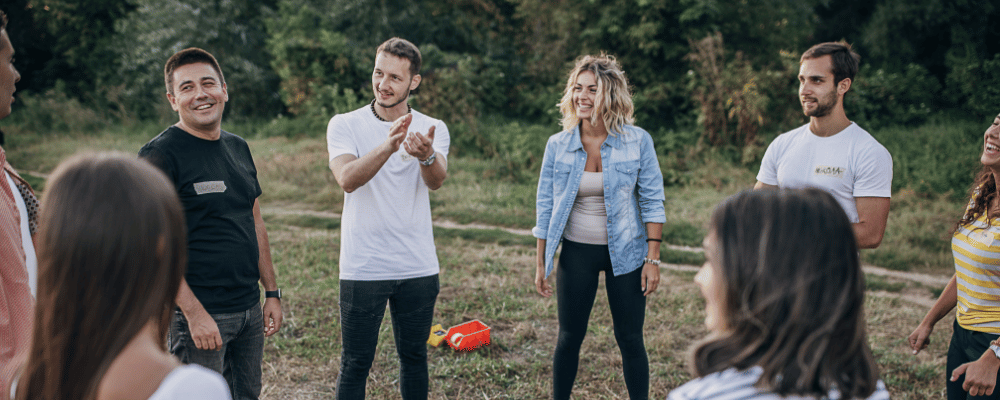 6. Plan Your Activities
In addition to speakers, you'll want to plan activities that will engage your audience and keep them entertained.
This can include workshops, team-building activities, volunteer events, and networking opportunities.
Think about what your attendees want to get out of your conference, and plan activities that will meet those needs.
You'll need to think about whether these events make sense to host onsite or offsite, and whether you'll want everyone involved or just small groups.
These activities will likely be a large draw for your event, so make sure there are enough to satisfy your attendees and that they're well-promoted when you get to the invite stage of conference planning.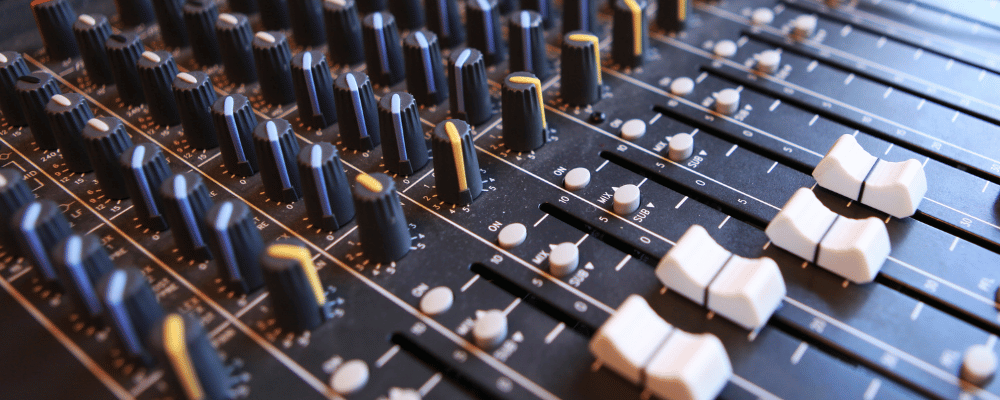 7. Choose Your Vendors
From food and beverage to A/V, choosing vendors is incredibly important for a successful event.
Food and Beverage
With F&B, you may be more limited in what you can select. If you're hosting at a convention center or hotel, you'll most likely need to work with the caterers provided by the venue.
In any case, make sure to have a food-tasting session while on your site visit so you can select the best options for your event. This can also be a chance to work with the venue to come up with custom drinks or menu items for the event, such as your signature cocktail.
Also make sure to consider any dietary restrictions and check with the caterer that they can accommodate, and how.
Other considerations to make when choosing F&B:
How many meals do you want to provide versus having attendees do meals on their own?

Do you want to provide buffets, boxed lunches, or sit-down meals? Cost will help determine this to some degree.

Will you need food for every attendee for every meal? Most likely, some attendees will skip out on things like breakfast, so you can adjust down to save cost and reduce waste.

Will you need morning and afternoon breaks? Maybe you just need to serve coffee or maybe your attendees will need snacks.

What are the dietary preferences of your attendees? Are they more health-focused? Prefer comfort food? Have a sweet tooth? Make sure you're selecting menus that fit those preferences (or at least cater to multiple).
Audio and Visual
Next, you'll need to choose your A/V vendor. It's vital here to pick a well-reputed partner, as your A/V is a pivotal part of your conference -- especially if you have a large mainstage presentation.
Determine what services the company offers, from rigging to lights and more. Also, determine whether they will have a manager onsite at your event who will help keep everything running smoothly.
Make sure to get cost comparisons from venue-provided A/V vendors and outside vendors. You may find better rates with outside vendors, though they will need to bring in all their equipment.
Other Vendors to Consider
Lastly, consider any other vendors you may need to plan and run your conference, including:
Registration

Technology (event app, conference website, polling, etc.)

Gifting and giveaways

Photography and videography

Graphic design
You'll want to go through a similar cost, services, and quality vetting process that you did with the other vendors.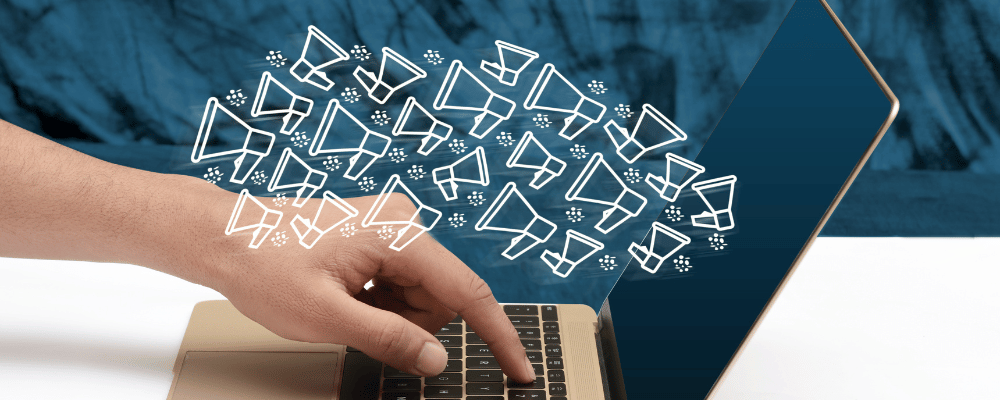 8. Promote Your Conference
Once you've gotten all the planning pieces in place, it's time to start promoting it.
Promotional Materials
Use social media, email marketing, press release, and other advertising channels to get the word out. Consider offering early bird discounts to encourage attendees to sign up early.
You can also consider sending promotional invites in the mail, including welcome boxes when someone signs up. This is a great time to get people excited about your conference themes, speakers, and everything they're going to learn at the conference. You can also provide a QR code for them to access the conference platform and get key details, general tips, and even presentation files or further reading prior to the conference.
Make sure your conference website is up and running, and is easy to navigate.
Also make sure your conference schedule is clearly presented on your event website and contains all the details your attendees need to know. Encourage them to download the conference app, learn about all your speakers, and post their attendance on social media.
Attendee Registration
Managing registration and attendee communication can be a time-consuming task, but it's critical to the success of your event.
Use an event management company to manage registrations, send out reminders, and communicate with attendees. This will help you stay organized and ensure that your attendees have a positive experience.
Sponsorships
This will also be the stage where you work to find sponsors. Have a tab on your event website for sponsors to learn about their options, including branding opportunities, exhibition booths, and attendee lists.
You'll want to promote your sponsorships in the same way you send out registration: social media, email, advertising, and more. It's also worth leveraging your account managers to reach out to customers and partners for sponsorship opportunities.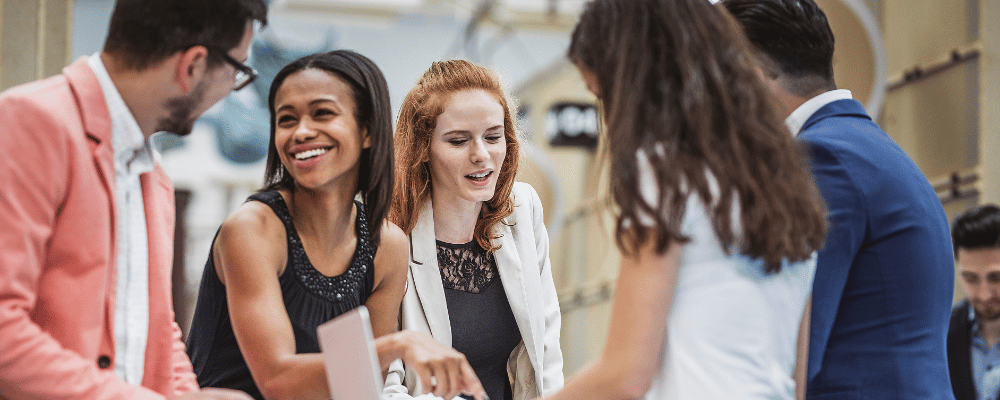 9. Manage Conference Experiences
Pre-Conference
As your event approaches, you'll want to make sure to host a pre-conference meeting with all of your staff so you can debrief about each day and their responsibilities. Also make sure to cover any emergency plans, communication structures, and more.
We recommend hosting multiple of these meetings the weeks before the conference so you can iron out any issues and address everyone's questions.
Now is the time to refer back to your conference planning checklist and make sure you've hit all the key pieces. Compare your goals to your actuals, consider whether you have enough staff onsite, and evaluate any last-minute items you need to take care of.
Onsite
When the conference starts, make sure to host an additional meeting with your staff each day.
Some important things to make sure you take care of onsite:
Meet with all of your vendors prior to attendees arriving to make sure everything is in place and everyone is on the same page

Make sure all conference attendees are registered, have received their nametags and goodie bags, and understand where and what they're supposed to do

Review the conference agenda with attendees

Hold practice sessions with your keynote speaker and other speakers

Review food and beverage each time it goes out to make sure the right items and amounts have been put out

Take pictures and videos for social media posts

Communicate consistently with staff throughout and monitor for any issues, disruptions, or emergencies

Monitor for anything that might become unforeseen costs in your budget
Most importantly, have fun. Make sure to interact with attendees, gather real-time feedback, and enjoy the event you worked so hard to put together.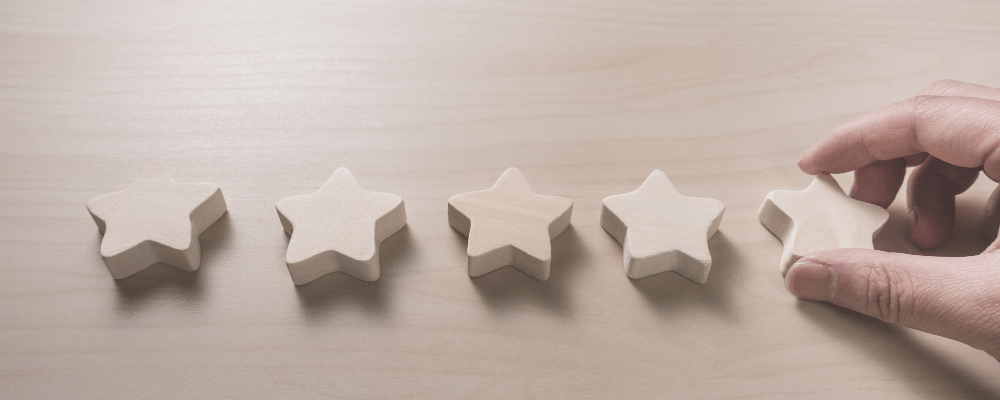 10. Evaluate Your Success
After your conference is over, it's important to evaluate your success.
Did you meet your goals and objectives?

Did attendees have a positive experience?

What could you have done differently?
Consider sending an online survey to your attendees and staff, and use the feedback you receive to improve your future events and continue to provide value to your attendees.
Then start to put together a plan for the next conference. What would you keep? What would you change? What would make planning easier? Start to gather those ideas right after your event, because those fresh ideas are often the ones that you'll forget a few months away from the event.
Conclusion: Host a Successful Conference with a Comprehensive Checklist
Creating a successful conference requires a lot of planning and hard work, but it can be incredibly satisfying.
Having an effective conference planning checklist will make all the difference between a subpar and a great conference.
From making sure you stay on budget to enticing attendees to come to the event, you'll want to make sure you check off all the boxes in your planning process.
By establishing your goals, budget, and event schedule early on, choosing the right venue, speakers, and activities, and promoting your event effectively, you can create an event that attendees will talk about for years to come.
Plus, you'll be able to ensure that next year's conference will be a successful conference, too.
Put Together a Successful Conference Plan with GoGather
Ready to start planning your next conference but overwhelmed with all the things you have to accomplish? Let's brainstorm on how GoGather can help you accomplish your goals without pulling your hair out. Schedule a meeting with us today.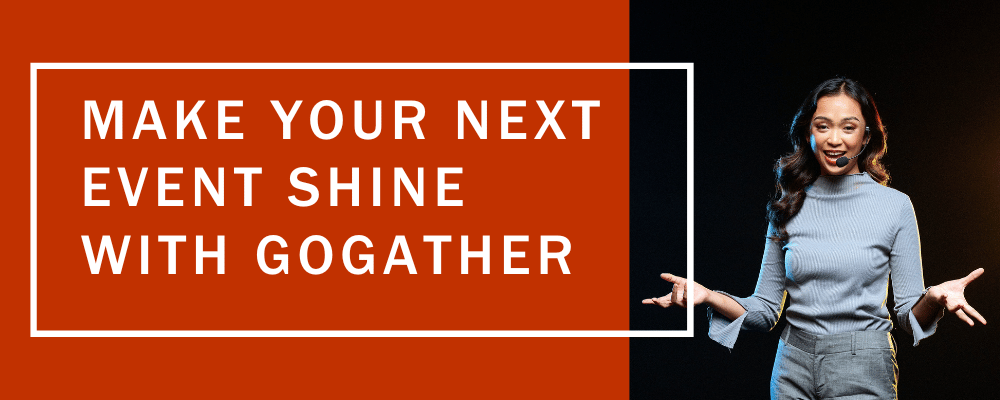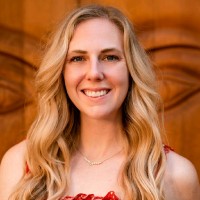 Katie Moser
Katie Moser is the Director of Marketing and Business Development at GoGather. She has an extensive background in creating content and branding for events, working with speakers, and managing agendas for conferences. When she's not updating blog posts and sending out social media posts, she helps clients identify areas of opportunity for their events from branding to communications. In her downtime, she enjoys spending time at one of the many beautiful San Diego beaches, exploring new breweries, or chilling at home with her cat.