Time to give your incentive trip a refresh? Consider traveling to a new place.
Our team has compiled our favorite twelve destinations to host your incentive trip in 2023 and 2024, organized by region. Whether you're looking for an adventure outdoors, a cultural immersion, or just a relaxing spa week, we've got you covered. This list provides you with options for activities as well as our recommendation on accommodations for each location.
This list includes (in no particular order):
As you think through your incentive travel planning, make sure you're selecting a destination that fits your guests' preferences. Are they more of an outdoorsy, adventurous group? Or do they like to lounge on the beach with a drink in hand? Carefully select locations that accommodate those preferences.
With that in mind, here are our top 12 incentive travel destinations for 2023 and 2024.
Destination Group 1: Europe
Europe is well-known for its historical sites, beautiful landscapes, and irresistible food. If you're looking for a cultural trip that will leave guests feeling educated, Europe is the place to be.
Recent years have caused exchange rates to drop between the United States and Europe, which has proven advantageous for incentive travel planners. More so than in past years, budgets may be well-suited to trips to Europe in 2023 and 2024.
Here are our favorite locations in Europe to plan an incentive trip.

1. Mallorca, Spain
Mallorca is a dreamy island off the eastern coast of Spain. Known for its gorgeous beaches, crystal clear waters, and warm climate, Mallorca is an ideal location for incentive travel. The island has a unique mix of mountains, beaches, medieval architecture, and food that makes it particularly great for groups looking for a mix of activities.
What to do in Mallorca
Mallorca offers a wide range of cultural, adventure, and culinary experiences, so it's never hard to find something to do. Additionally, there are plenty of onsite and offsite activities to offer, so your guests can choose how involved they'd like to be.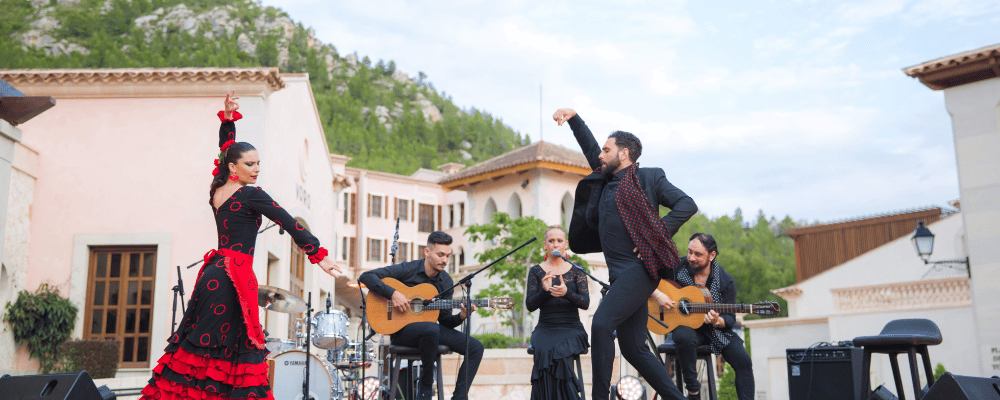 Onsite Activities
From cooking classes to art classes, onsite activities are numerous. Here are some of our favorites:
Olive oil or wine tastings: Mallorca is well-known for its olive vineyards, providing guests with a unique opportunity to try some of the world's best olive oils and wines
Flamenco dance lessons: Take part in local culture with dance lessons that come to you
Nature walks & photography lessons: With beautiful scenery just outside your doorstep, those who love photography can indulge in a strolling photography lesson
Mosaic-making classes: Mallorcan mosaics are a beautiful part of the culture, and your guests can make their own with onsite classes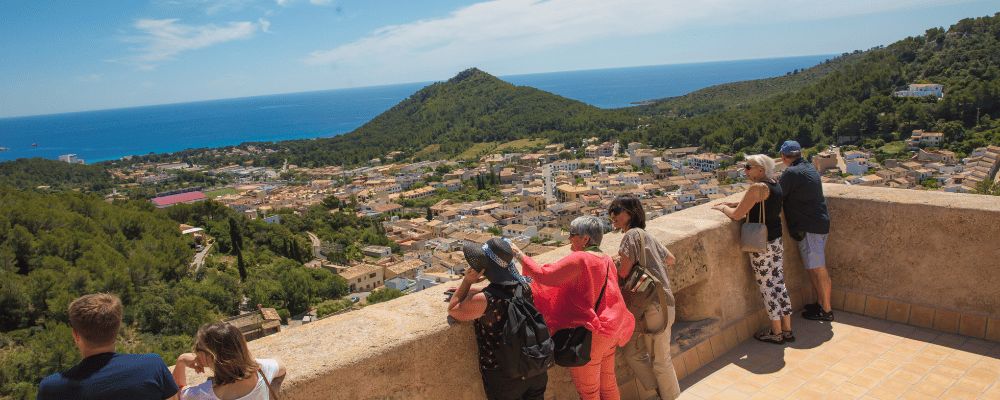 Offsite activities
There are also plenty of activities to partake in outside your hotel, and we highly encourage you to get your team out to explore.
Bike riding: Enjoy the natural beauty of Mallorca while getting your heart rate up
Guided cultural tours in Palma: The city of Palma offers incredible architectural and cultural tours for those looking to learn more about the island
Catamaran sailing: Take advantage of the pristine Mediterranean waters surrounding Mallorca on a luxury Catamaran
Cave tours: Mallorca offers a peak underground with guided cave tours for those looking for a bit more adventure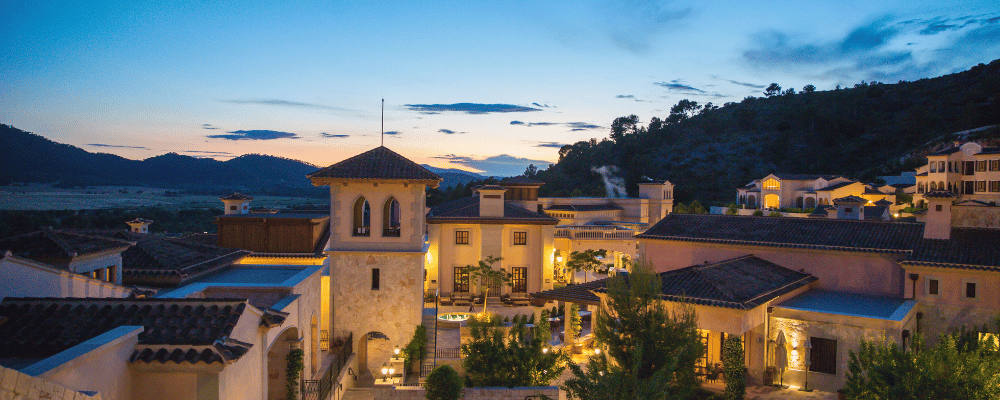 Where to Stay in Mallorca
We love the Cap Vermell Grand Hotel Mallorca, nestled in the hills on the east side of the island. It's a truly breathtaking property that your guests might not want to ever leave.

2. Florence, Italy
Florence. If you're looking for a metropolitan experience with endless cultural activities and the countryside not too far away, look no further.
Florence offers logistical advantages that several other locations on this list may not. The city is close to airports, making airport transfers quicker, and most activities can be accessed on foot, reducing the need for bus transportation.
Florence is also a mecca of historical sites, incredible food, and awe-inspiring art. Our groups always love visiting this city, and we can't blame them.
What to do in Florence
Similar to Mallorca, Florence offers a wide range of activities that can be done onsite or offsite. We like to lean into the culinary and cultural aspects of this location with the activities we arrange.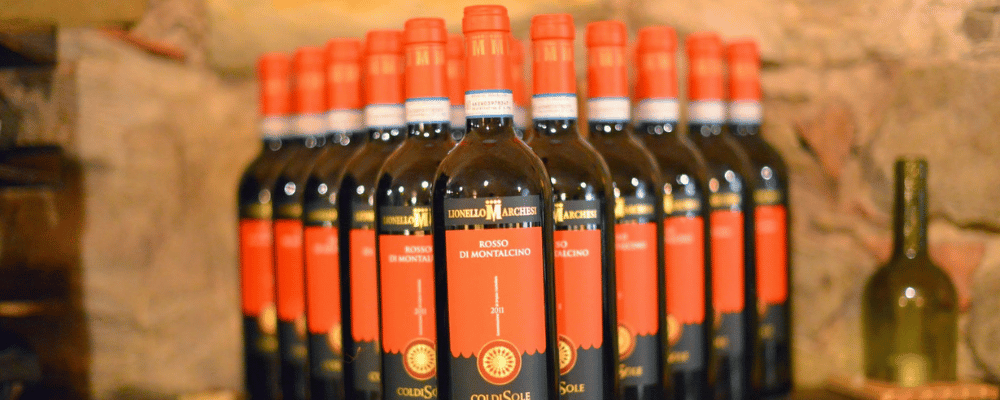 Onsite activities
Cooking classes: Take advantage of the incredible culinary experiences that Italy offers by teaching your attendees how to make delicious cuisines from the region. Just don't expect to have any leftovers.
Sculpting classes: Sculptures abound in Florence, so why not teach your attendees a few tricks from the masters with a sculpting class?
Art classes: Draw inspiration from the city or from the surrounding countryside by offering painting classes. Poppies, sunflowers, or the Ponte Vecchio can all be incredible paintings.
Wine and cheese tastings: It wouldn't be Florence without a few sips of wine. Have your attendees try local flavors and pair them with cheese from the region.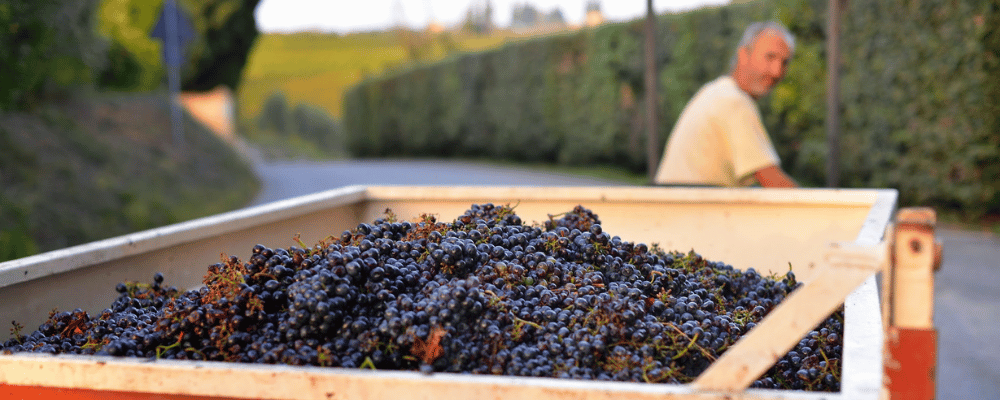 Offsite activities
Walk the city of Florence or travel to the countryside for memorable offsite activities.
High-end museums & world-famous theaters: Embrace the history of Florence with trips to one of many museums or theaters in the area.
City tours: Whether in small groups or individually, have your teams take tours around the city to see the world-famous architecture and art. Or hop on a Vespa to take a tour Italian-style.
Winery tours: Visit the Tuscany region to tour beautiful wineries and leave just a little tipsy.
Small-town excursions: Visit some of the nearby towns or host an evening event at a historical site nearby.
Where to Stay in Florence
Stay close to the city and access everything Florence has to offer by staying at the Four Seasons Hotel Firenze. Just a 15-minute walk from the heart of Florence, the Four Seasons offers luxury while offering easy access to the city.

3. Lisbon, Portugal
Portugal historically has been a hidden gem among the more-traveled countries of Western Europe, but its appeal is becoming more well-known. Despite that, it's still a great place to travel where you can get high value for your dollar.
Portugal offers many of the same appeals as Mallorca, with its location on the Mediterranean, access to endless historical sites, and outdoor activities for all levels.
Discover what Portugal has to offer your incentive travel group.
What to do in Portugal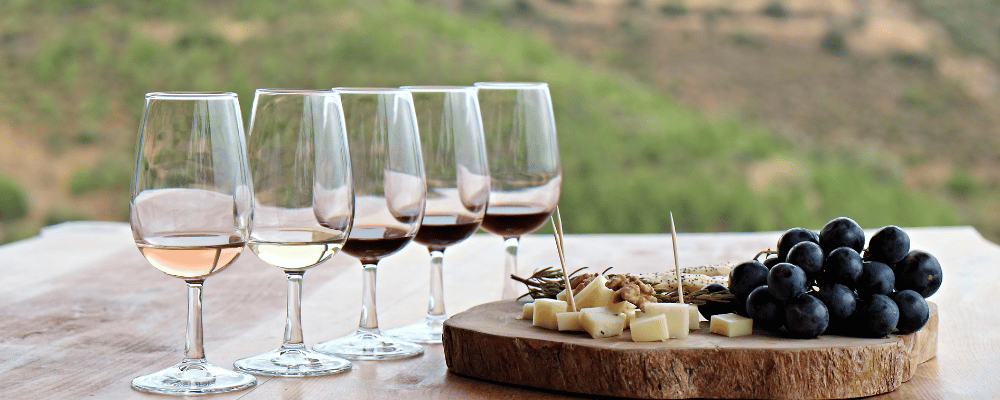 Onsite activities
Similar to Italy and Mallorca, Lisbon offers a range of onsite activities filled with delicious food and art.
Food & wine tasting: Portugal also has a fantastic wine scene, which guests can enjoy onsite with wine pairing and tasting.
Tile painting: Azulejos are a form of painted ceramic tiles that are found throughout Portugal, often adorning the facades of buildings, churches, and palaces. Have your guests paint some of these beautiful tiles as a keepsake.
Fado performances: Fado is a traditional Portuguese style of music that is known for its soulful melodies and expressive lyrics. Treat your guests to this cultural experience at your resort.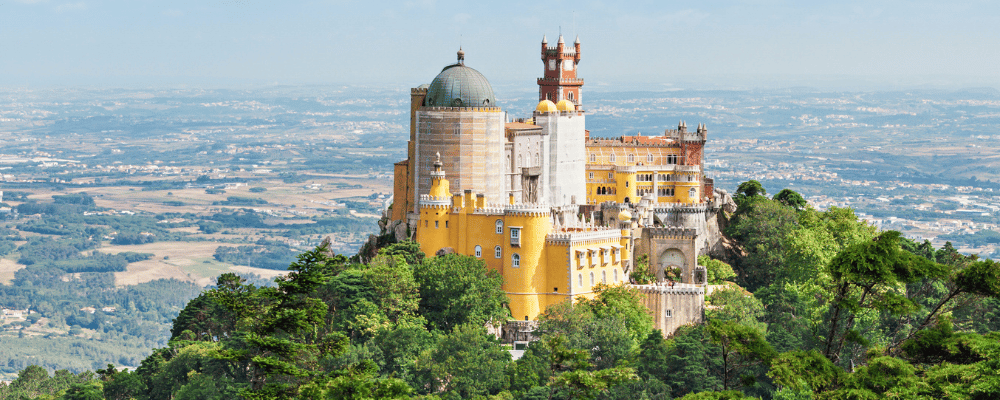 Offsite activities
Take advantage of the rich historical and culture of Lisbon with several offsite activities.
Museum & castle tours: Lisbon offers beautiful historical and architectural excursions. Spend a day touring the Pena Palace or one of the many museums.
Open-air markets: Explore some local artistry at an open-air market. Let your attendees wander around and find treasures to take home.
Sailing tours: Lisbon also has the advantage of being a coastal city, giving your guests the opportunity to enjoy a sailing day on the water.
Hiking & biking: Enjoy the beautiful nature around Lisbon with hiking or biking tours.
Where to stay in Lisbon
When booking your trip to Lisbon, we recommend staying at the Four Seasons Hotel Ritz Lisbon. The hotel's prime location allows guests to easily explore Lisbon's many cultural attractions, including museums, historical landmarks, and vibrant neighborhoods.
What should you consider when choosing your incentive trip location? We've got you covered. Our guide to choosing the best incentive travel destination will walk you through everything you need to consider.
Destination Group 2: Latin America & Caribbean
Latin America offers incredible beach and jungle destinations with only a short hop from North America. Time zones are similar, which is an advantage for North American groups since jet lag can often make trips a bummer.
Weather in the countries listed below is great most of the year, with longer dry seasons, which lend themselves to active groups. These locations also offer incredible beaches, pristine oceans, and lots of outdoor activities.
Countries in Latin America have historically been good destinations for budgets, as well, though we're starting to see buying power wane a bit in these destinations. Keep that in mind as you look to source your incentive trip location.

4. Guanacaste, Costa Rica
Costa Rica will always be one of our favorite destinations for outdoorsy and adventurous groups. The country is brimming with adventure opportunities, from ziplining to snorkeling.
Costa Rica also focuses heavily on environmental protection, which means that groups looking for green-friendly trips and opportunities for environmental CSR activities will love Costa Rica.
For this article, we're focusing on the Guanacaste region of Costa Rica, located in the northwest portion of the country and including towns like Tamarindo. Guanacaste offers a multitude of activities as well as access to the beach, so groups can find plenty of things to do.
What to do in Costa Rica
We highly recommend getting offsite and exploring all that Costa Rica has to offer. However, many of the resorts also offer great activities to do just steps outside your hotel room.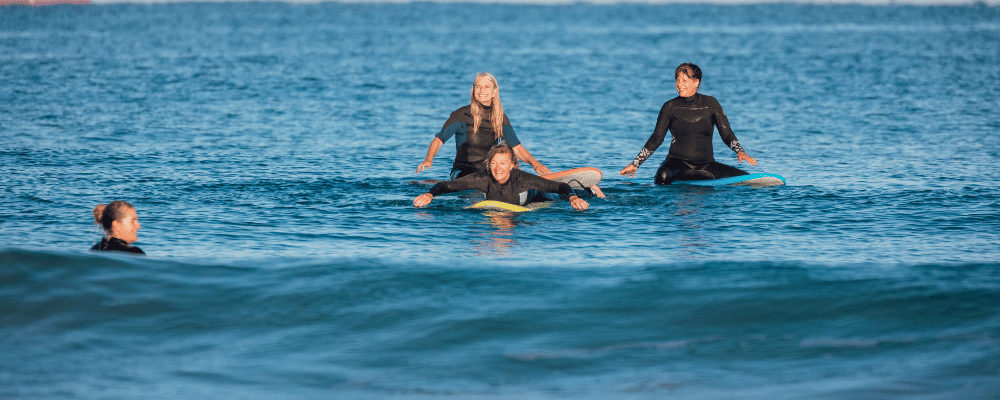 Onsite activities
Take advantage of the proximity to the beach with several onsite activities.
CSR activities: Host a beach cleanup, help with turtle hatching, and more. There are plenty of ways to get involved and give back to nature.
Relaxation sessions: Partake in beach yoga, hit some balls on the golf course, or relax in the spa.
Surfing lessons: Get out on the waves and discover why Costa Rica is a go-to for surfers around the world.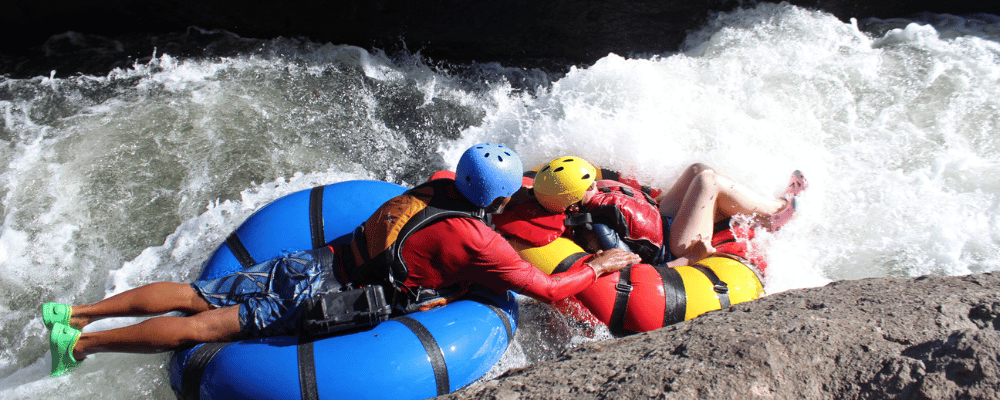 Offsite activities
Explore all the incredible outdoor activities that make Costa Rica a top destination.
Nature & wildlife tours: Escape the bustle of life by taking a nature tour of Costa Rica's jungles.
Ziplining: Always a favorite activity, there are several opportunities to zipline through Costa Rica's varied geography
Horseback riding: Take a beach stroll on the back of a horse and see the beautiful coastline
River rafting: Take an adventurous trip down the river in guided river rafting tours
Snorkeling & other ocean tours: Discover what lies beneath the surface of the pristine Costa Rican water with guided ocean tours
Where to stay in Costa Rica
In the Guanacaste region, we recommend the Four Seasons Resort Costa Rica at Peninsula Papagayo or the Andaz Costa Rica Resort At Peninsula Papagayo. Both offer incredible luxury just steps to the beach in the Peninsula Papagayo area of Costa Rica.
View a full itinerary for an incentive trip to Costa Rica, including recommendations on activities, food, gifts, and packing.

5. Cabo San Lucas, Mexico
Cabo San Lucas is a classic destination for travelers from the United States. Offering a wide range of luxury properties, excellent year-round weather, and plenty of water activities, Cabo is an excellent option for your next incentive trip.
Located in the southernmost point of Baja California, Cabo is rich in culture and beaches, making it a perfect spot for relaxation and exploration. Plus, for those looking for immersion into local cuisine, Cabo offers delicious culinary options.
We've hosted several incentive programs in Cabo and these are our suggestions for traveling to the region.
Also to consider: Playa del Carmen or Riveria Maya. These regions offer similar appeal as Cabo, but might be less likely that your team has already traveled there.
What to do in Cabo
If you're looking to be outside in the sun and enjoying warm weather, Cabo offers a ton of activities perfect for your guests.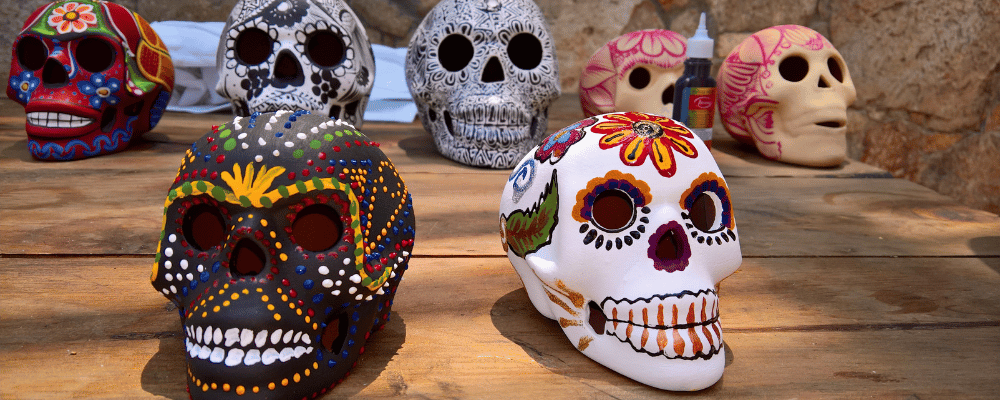 Onsite activities
With incredible resorts and beaches to enjoy, our clients often will want to spend an ample amount of time on property. Here are some activities to bring onsite.
Tacos & tequila (or other food and beverage tasting): Taste some of the best food and tequila the region has to offer. Do a high-end farm-to-table tasting, or let your guests get their hands dirty with a cooking class.
Sugar skull painting: Always a favorite of our guests, sugar skull painting offers a creative outlet while learning about local traditions.
Dancing classes: Learn local dances with an onsite class.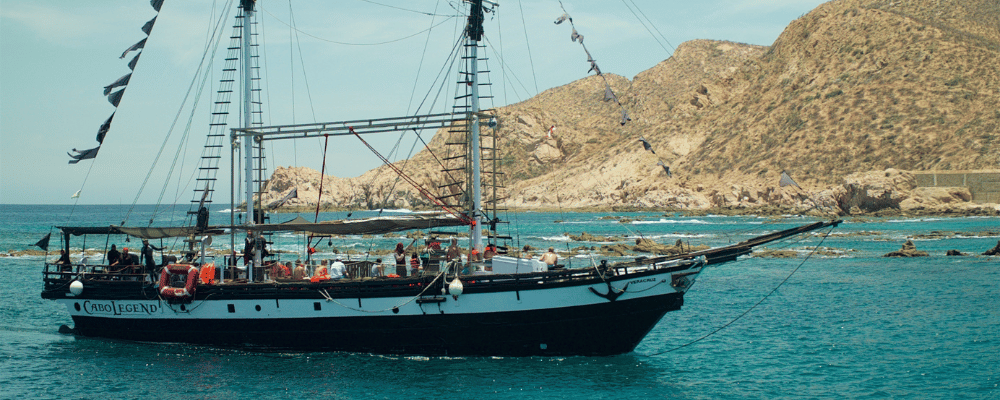 Offsite activities
Cabo offers unique landscapes, adventure and culture to explore outside your resort.
Private yacht to

El Arco rock formation:

The iconic rock in Cabo is a crowd favorite. Plus, treat your guests to a luxury day on the water enjoying fresh food and plenty of sun.

Other adventure activities: Cabo offers plenty of outdoor adventure activities, from fishing to ziplining, ATVs to snorkeling and diving. Offer a range of options for your guests to choose from.
Golfing: Cabo offers several luxury golf courses, some right on the water. Get the clubs out and start a bit of competition among your teams.
Shopping: Check out local artisans, unique art, and goods, by stretching your legs outside the resort.
Where to stay in Cabo
Cabo offers a range of incredible properties, making it a great location for teams of all sizes and budgets. One of our favorite locations is the Cape, a Thompson Hotel. With incredible views from the room and close to golf courses and other activities, this hotel is an ideal location for luxury groups.
View a sample trip itinerary, including food and activities, for Cabo.

6. Puerto Rico
Puerto Rico offers a unique Caribbean escape for U.S. citizens without the hassle of going internationally. Puerto Rico is an unincorporated U.S. territory, meaning they use U.S. currency and U.S. citizens traveling there do not need a passport.
It's an easy hop from the mainland United States and offers a wide range of activities and experiences.
What to do in Puerto Rico
Similar to Costa Rica and Cabo, Puerto Rico offers a range of outdoor adventure activities and historical sites that will excite your guests.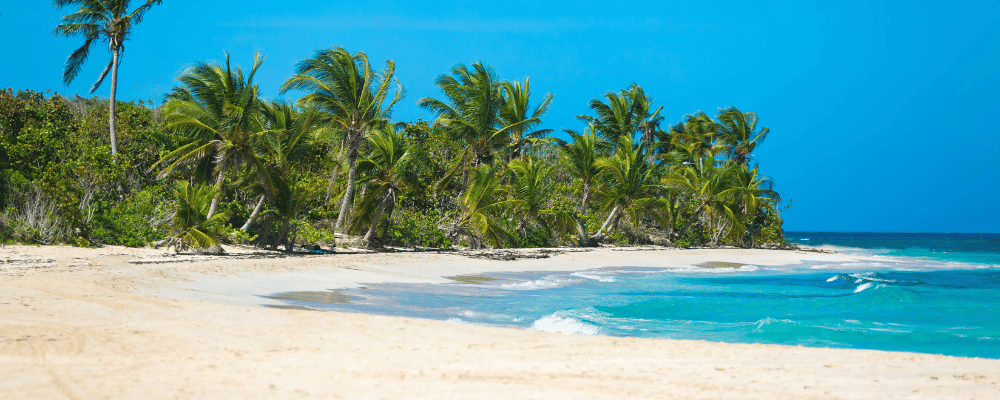 Onsite activities
Enjoy the pristine nature and beaches of Puerto Rico right inside your resort.
Rum tasting: Learn about the history of Puerto Rico rum while sipping on some local flavors.
Beach activities: Relax on pristine beach or take part in activities such as kayaking, paddleboarding, and snorkeling.
Nature trails & birdwatching: Explore the incredible scenery right outside your resort with guided nature and wildlife tours.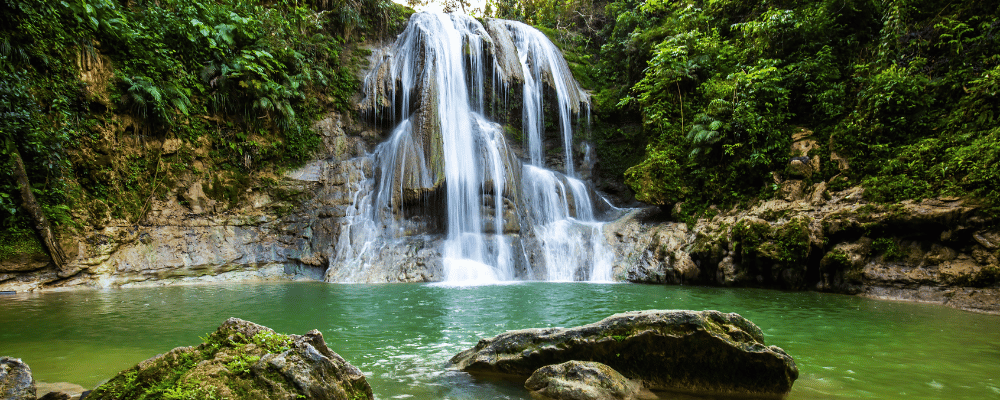 Offsite activities
Explore everything Puerto Rico has to offer, including:
Nature tours: Tap into your adventurous side with activities like ziplining and hiking the beautiful nature across Puerto Rico.
Water sports: Located in the Caribbean, Puerto Rico offers access to some of the most beautiful waters in the world. Enjoy a sailing trip or other water sports.
Historical tours: Learn more about the island by visiting Old San Juan and other historical sites.


Where to stay in Puerto Rico
There are a few properties in Puerto Rico that would be excellent for your team. Our clients love the St. Regis Bahia Beach for a nature-filled experience. For those looking to be closer to San Juan, the Fairmont el San Juan is a great option.
Want to make sure your incentive trip is a success? Check out our comprehensive guide to successful incentive travel.
Destination Group 3: South Pacific & Asia
Asia and the South Pacific offer once-in-a-lifetime opportunities for incentive travel. For companies coming from North America, many of their guests may not have traveled this far abroad before, which makes these destinations especially enticing.
Although flights are longer, the rich culture and stunning landscapes of each of these destinations make the travel worth it. Our clients have consistently rated these destinations among their favorite experiences.
Take a look at our top three destinations in this region.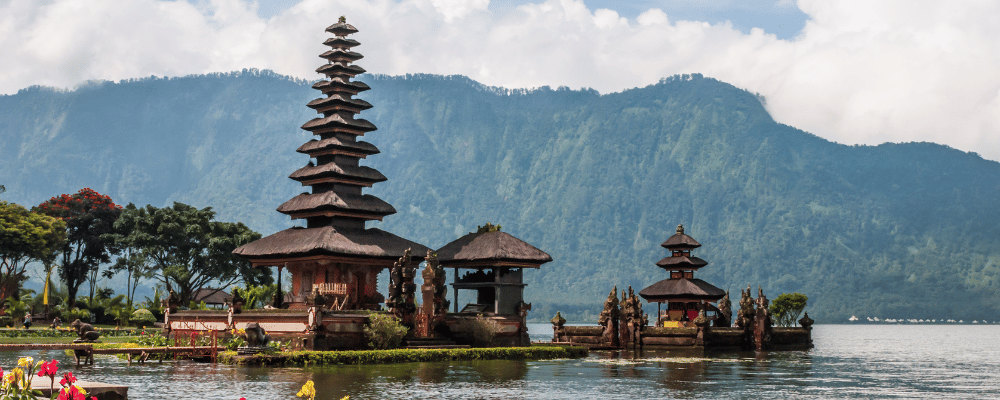 7. Bali
Located in the Indian Ocean, the Indonesian island of Bali is a great location for your incentive trip due to its combination of natural beauty, rich culture, and luxurious amenities.
Bali's stunning beaches and world-renowned surf breaks provide ample opportunities for relaxation and fun activities, while the island's vibrant arts scene and numerous temples offer insights into Balinese culture and spirituality.
Additionally, Bali's resorts and villas offer luxurious accommodations for group incentive trips.
What to do in Bali
Bali offers a wide range of activities for groups, from white-water rafting and jungle trekking to yoga retreats and traditional Balinese cooking classes.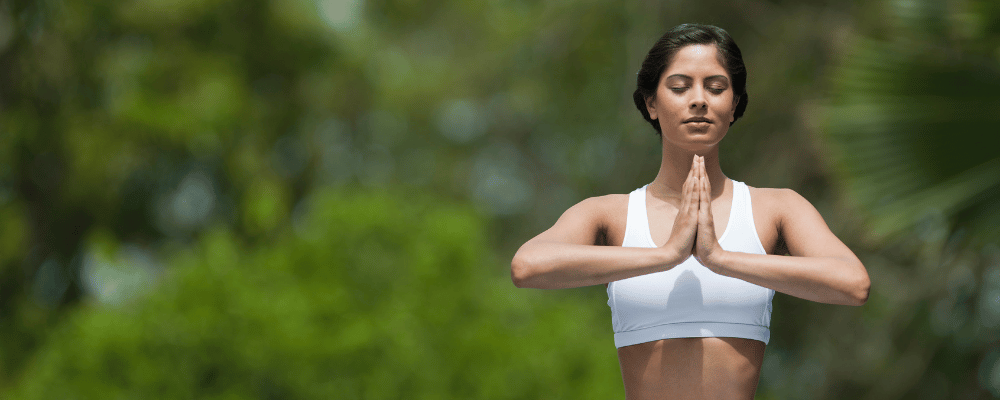 Onsite activities
Bring some of Bali's culture to you with unique onsite experiences you can arrange right at the resort.
Rice terrace trekking: Depending on the location you stay, take a guided trek through rice terraces to learn about local agriculture and traditional farming methods.
Balinese cooking class: Offer a hands-on cooking class. Guests can learn to prepare traditional Balinese dishes using locally-sourced ingredients.
Yoga or meditation class: Take a yoga or meditation class overlooking the beautiful Ayung River.
Balinese art workshop: From painting to woodcarving to batik-making, invite local artisans to teach your guests to make traditional art pieces.

Offsite activities
Explore jungles, volcanos, and rivers with adventure tours around Bali.
Mount Batur hike: Mount Batur is an active volcano in Bali that offers breathtaking views of the sunrise from its summit. Guests can take a guided hike to the top, which takes about two hours.
Ubud cultural tour: Ubud is a cultural hub in Bali, known for its art galleries, traditional markets, and Hindu temples.
White-water rafting: Bali is home to several rivers that offer great opportunities for white-water rafting. Guests can take a guided tour down the rapids and enjoy the stunning jungle scenery along the way.
Snorkeling or scuba diving: Bali is surrounded by coral reefs that offer amazing opportunities for snorkeling and scuba diving.
Jungle trekking: Bali's interior is covered in lush jungle, and guests can take a trek through the forest to discover hidden waterfalls, ancient temples, and exotic wildlife.
Where to stay in Bali
We recommend staying at the Four Seasons Resort Bali at Sayan. Located in the lush, jungle-covered hills above the Ayung River, the resort offers luxurious accommodations, stunning views, and world-class amenities such as a spa, yoga studio, and infinity pool.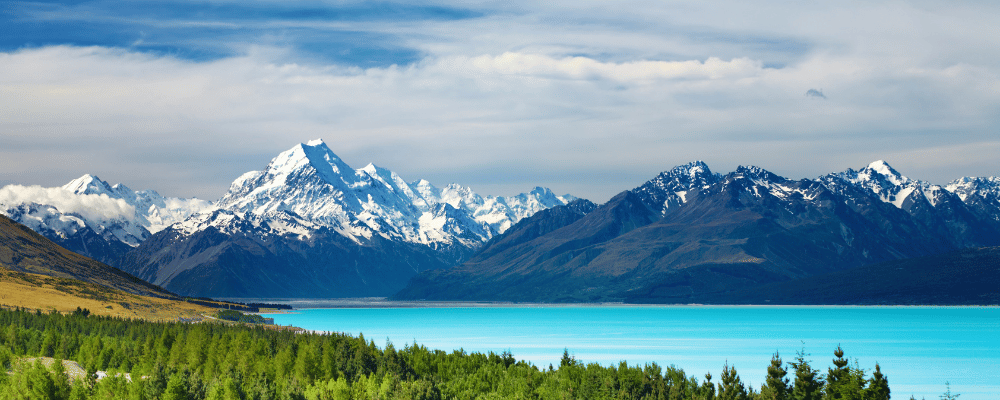 8. New Zealand
New Zealand is an incredibly beautiful destination that offers a range of experiences for group incentive travel.
Its stunning natural landscapes are a draw for adventurers and nature lovers alike. The country also has a rich cultural heritage, with strong connections to its Maori roots that can be experienced through traditional dance, music, and food.
New Zealand's world-class accommodation and dining options, as well as its friendly and welcoming locals, make it a comfortable and enjoyable destination for group travel.
What to do in New Zealand
New Zealand is an ideal destination for those looking to get outside and experience breathtaking landscapes and adventure.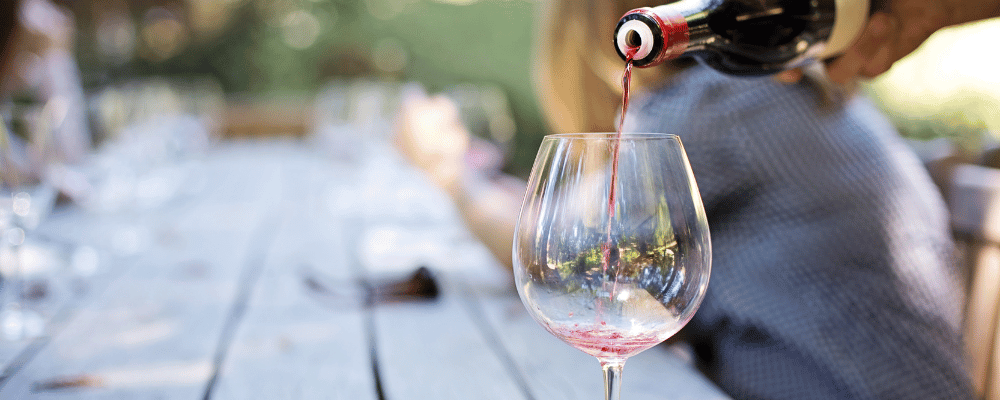 Onsite activities
Bring some of the New Zealand culture onsite with culinary and art classes for your guests.
Wine Tasting: New Zealand is known for its excellent wines, so you can offer a wine-tasting course with stunning views of New Zealand's natural landscape.
Cooking Classes: Learn to prepare local New Zealand dishes using fresh, seasonal ingredients.
Art Classes: Take inspiration from both cultural and natural resources by offering art classes. Guests can paint the scenery around them and take home a unique keepsake.
Yoga and Meditation: Relax and enjoy the beautiful scenery in New Zealand with guided outdoor yoga classes.

Offsite activities
With incredible landscapes and vibrant towns, there's plenty to explore offsite.
Explore the fjords: Take a scenic drive and a cruise of New Zealand's stunning fjords. With waterfalls, towering peaks, and unique wildlife, it will be an experience to remember.
Maori cultural experience: Visit to a local Maori village and enjoy a traditional hangi feast, learn about Maori customs and traditions, and watch a cultural performance.
Wine Tour: Central Otago is home to some of New Zealand's best wineries. Guests can sample award-winning wines and enjoy stunning views of the surrounding mountains and vineyards.
Skyline Queenstown: Take a gondola ride up to the Skyline complex in Queenstown, where you can enjoy panoramic views of the town and the surrounding mountains. The complex also offers a range of activities, including a luge track, zip line, and stargazing tours.

Where to stay in New Zealand
We recommend staying at the Rees Hotel Queenstown. This elegant hotel is situated on the shores of Lake Wakatipu with beautiful views of the lake and surrounding mountains. The resort is also in a convenient location just a short drive from Queenstown city center, with easy access to nearby attractions and activities.

9. Bora Bora
Bora Bora is a French Polynesian island located in the South Pacific Ocean, renowned for its crystal-clear turquoise waters, white sandy beaches, and breathtaking coral reefs. It is a perfect destination for group incentive travel due to its combination of natural beauty, luxury resorts, and range of activities available.
The island is also home to Polynesian culture, which visitors can explore through cultural tours, traditional dance performances, and local crafts.
Bora Bora is all about enjoying the sun, relaxing, and taking in the unique scenery.
What to do in Bora Bora
Visitors to Bora Bora can enjoy a range of outdoor adventures, including snorkeling, scuba diving, deep-sea fishing, and kayaking, or simply relax on the beach or by the pool.

Onsite activities
With the incredible beauty of Bora Bora, guests don't even need to leave the resort to enjoy a relaxing and incredible experience.
Beach day: With Bora Bora's incredible beaches and turquoise water, make sure to give your guests ample time to soak up the sun and swim.
Snorkeling: Many resorts are situated on lagoons that guests can snorkel in. Explore the stunning coral reefs and vibrant marine life up close.
Water sports: Get active on the water with kayaking, stand-up paddleboarding, jet skiing, and more water sports just outside your resort.
Cultural experiences: Offer your guests a range of cultural experiences including traditional Polynesian dance performances, handicraft workshops, and cooking classes. Groups can participate in these activities to learn more about the local culture and traditions.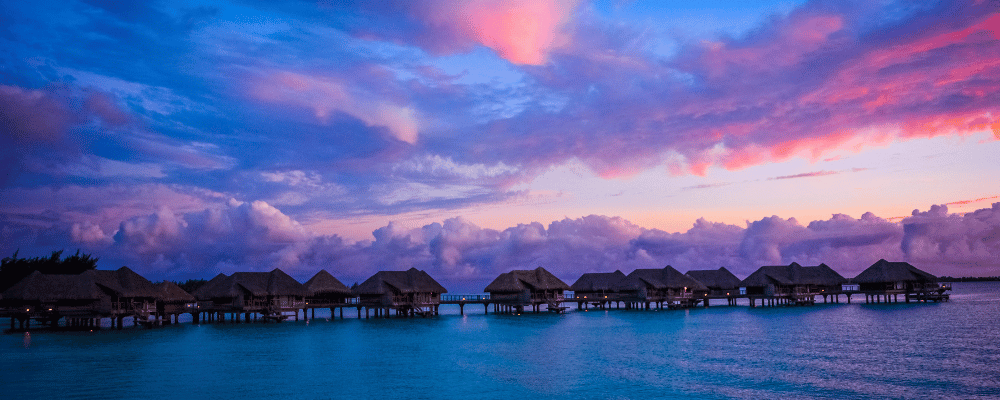 Offsite activities
Explore everything the island destination has to offer with tours and outdoor activities.
Sunset cruise: Bora Bora is famous for its stunning sunsets, and a sunset cruise is a perfect way to experience them.
Hiking or mountain biking: Bora Bora has several trails that wind through the island's lush forests and offer stunning views of the lagoon and surrounding mountains.
Island tour: Groups can hire a guide to take them on an island tour, which may include stops at historic sites, scenic lookout points, and local villages.
Jet ski tour: For groups seeking a bit of adventure, a jet ski tour is a thrilling way to explore Bora Bora's lagoon.
Where to stay in Bora Bora
Bring your team to the St. Regis Bora Bora Resort. Situated on a private island in the lagoon of Bora Bora, the resort features overwater bungalows and villas, as well as beachfront villas, all with private pools and direct access to the turquoise waters of the lagoon. It's truly a unique experience for any incentive group.
Destination Group 4: North America
Looking to stay closer to home? Explore everything the United States and Canada have to offer.
The advantages of staying in North America include shorter travel times, no language barriers, and greater access to US-based event planning resources. These escapes may not seem as "exotic" on their face, but there are plenty of luxury and unique options available across these two countries.
Some of the options below include non-beach destinations, which can often be preferable for teams that don't want to spend all their time in a swimsuit.

10. Hawaii
Hawaii is a classic destination for incentive travel. With several islands to choose from, all with unique topography and activities, the hardest part about planning an incentive trip to Hawaii is picking an island. Here's an overview of each island we'd recommend.
Kauai:

The quintessential Hawaiian island, Kauai offers tropical adventures with tons of local cultural experiences. Kauai is a smaller island, which means travel times to destinations are shorter and can be managed well. There are a variety of hotels on the island that can offer a luxury stay for your guests.

The Big Island:

Hawaii, the big island, also provides many adventurous options, with Volcanoes National Park and several climate zones throughout the island. The Big Island also

Maui:

Maui offers the best of both worlds, with jungle-y drives like the Road to Hana, and drier experiences like Haleakala. Maui is also situated close to several other islands like Lanai, which can be offered as day trips for guests.
Whichever island you choose, there are many activities you can offer your team to have a once-in-a-lifetime experience.
What to do in Hawaii
Each island offers its own unique opportunities for adventure and exploration. These recommendations are more general but can be customized for each island.

Onsite activities
Snorkeling: Take advantage of the incredible beaches just outside your resort and explore the beautiful marine life, including Hawaii's famous sea turtles, with snorkeling sessions.
Golfing: Hawaii is home to some of the most iconic golf courses in the world. Grab your clubs and practice your swing at a golf course on or close to your resort.
Luaus: Bring Hawaiian culture to your group with a luau night that includes music, hula dancing, fire dancing, a feast, and more.
Spa days: Many Hawaiian resorts offer world-class spas, and your guests can take advantage of beach massages and more.

Offsite activities
Hiking: Hawaii offers countless beautiful hiking locations across all islands. Check out the Napali coast in Kauai, Waihee Ridge trail in Maui, or Mauna Kea Summit in Hawaii.
Boat tours: Enjoy the incredible ocean around the Hawaiian islands with a sunset boat tour, or take a day trip snorkeling tour.
Scenic drives: Take in the beauty of each island with guided scenic tours. In Kauai, explore the Napali coast; in Hawaii, take a trip to Volcanoes National Park; and in Maui, set out on the Road to Hana.
Ziplining and other adventure sports: Zip through the jungles of Hawaii on guided ziplining tours. Or offer other adventure activities like ATVs, horseback riding, surfing lessons and more.
Where to stay in Hawaii
Kauai: We recommend staying at the Grand Hyatt Kauaʻi Resort and Spa or the 1 Hotel Hanalei Bay if you're traveling to Kauai. Both offer incredible properties with a range of activities.
Hawaii: On the Big Island, we recommend staying at the Four Seasons Hualalai. Located on the Kona-Kohala coast, the Four Seasons is an oceanfront resort offering the best of Hawaii.
Maui: On Maui, we love the Montage Kapalua Bay. Situated on the northwest shore, the Montage offers incredible sunsets, unmatched beaches, and beautiful golf courses.

11. Whistler, Canada
Now for a mountainous, non-beach option for your incentive trip: Whistler.
The natural beauty of the mountains, lakes, and forests provide a stunning backdrop for your incentive trip, and the variety of activities available makes it the perfect place for team-building and adventure. Additionally, the village itself is pedestrian-friendly, making it easy for groups to explore and connect with each other.
We love this option as an alternative to coastal destinations. We often recommend our clients consider a spot like this on an every-other-year cadence.
What to do in Whistler
Whether you're skiing down the slopes, ziplining through the forests, or relaxing in one of the many luxurious spas, Whistler offers something for everyone.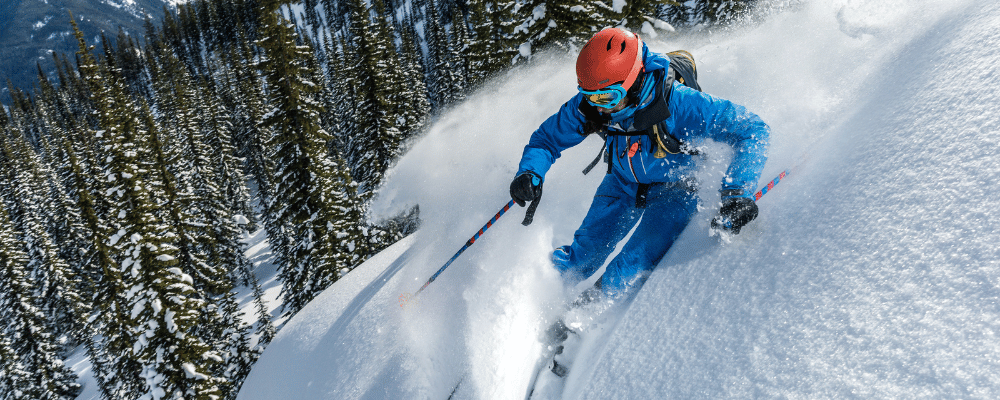 Onsite activities
Whether you're looking to escape to a winter wonderland or take advantage of the summer months, you can offer several activities onsite to your guests.
Skiing and snowboarding: Many resorts offer convenient skiing right outside your door. If your team is looking for some winter fun, look no further.
Hike or bike rides: Looking to travel in the summer months? Explore the breathtaking nature around your resort on foot or bike.
Culinary experiences: Whistler offers a vibrant culinary scene, with lots of locally sourced ingredients. Give your guests a taste of what the area has to offer with a guided cooking class.

Offsite activities
We really encourage our clients to get outside in Whistler and take in everything the town has to offer.
Guided snowshoeing: For those not inclined to ski down a mountain, snowshoeing offers a more relaxed yet still adventurous way to enjoy the outdoors in winter.
Mountain biking: Get your adrenaline pumping with guided mountain biking tours throughout Whistler.
Horseback riding: Take in the scenery on horseback with guided tours around Whistler's mountains.
Whitewater rafting: Experience the adrenaline rush of whitewater rafting down the rivers near Whistler, with rapids ranging from gentle to heart-pumping.

Where to stay in Whistler
For a 5-star experience in the beautiful mountains of Whistler, look no further than the Four Seasons Resort and Residence Whistler. It offers stunning mountain views and a prime location just minutes from the ski lifts and Whistler Village.

12. Wyoming
If you've made it to the bottom of this list, you might be asking "Wyoming? Why Wyoming?"
It may not be the obvious choice for an incentive trip, but trust us when we say Wyoming is one of our favorite locales for luxury escapes.
As another non-beach option, Wyoming offers stunning natural resources and ample activities to suit groups of all types and sizes. We love this locale for its ease of travel and everything it offers to adventurous groups.
One option when visiting Wyoming is to select an all-inclusive resort. These locations will have pre-arranged activities that your guests can choose from, making the planning process easier for you.
What to do in Wyoming
From hiking through Yellowstone National Park to whitewater rafting down the Snake River to taking a scenic drive through Grand Teton National Park, Wyoming has countless options for your group.

Onsite activities
If you're staying at an all-inclusive resort, there are tons of options for onsite activities.
Yoga: Enjoy the fresh mountain air with outdoor guided yoga sessions.
Cattle drives: Experience an iconic activity of Wyoming (a la "Yellowstone") by attending a cattle drive.
Archery or skeet shooting: Practice your aim with archery or skeet shooting lessons.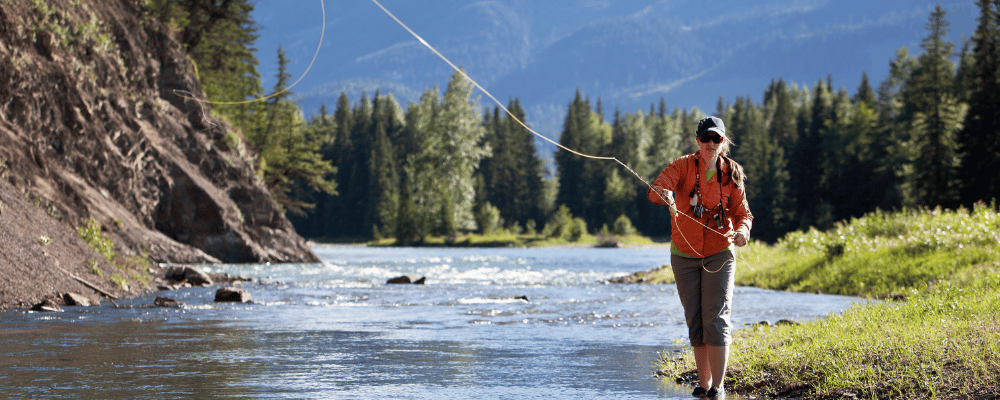 Offsite activities
Explore the natural beauty of Wyoming with several offsite adventure opportunities.
Fly fishing: Enjoy a day out on the water and learn new skills with fly fishing lessons.
Skiing and snowboarding: If you choose to host your incentive trip in the winter, take advantage of the many ski options nearby.
Hiking, rock climbing, or mountain biking: No matter how you like to get active, enjoy one of many activities that immerse you in nature.
Guided ranger tours: See the beauty of Wyoming on guided tours, or step further afoot by visiting Yellowstone National Park, the Grand Tetons, or other natural preserves.
Where to stay in Wyoming
For a luxury, all-inclusive escape into the natural beauty of Wyoming, check out the Brush Creek Ranch. With activities ranging from guided horseback riding tours to goat yoga, you'll be able to create the perfect experience for anyone on your trip.
Find Your Next Incentive Trip Destination with GoGather
Need help deciding? Our team can help you strategize the best location for your 2023 and 2024 incentive trips. Let's meet to brainstorm your incentive program.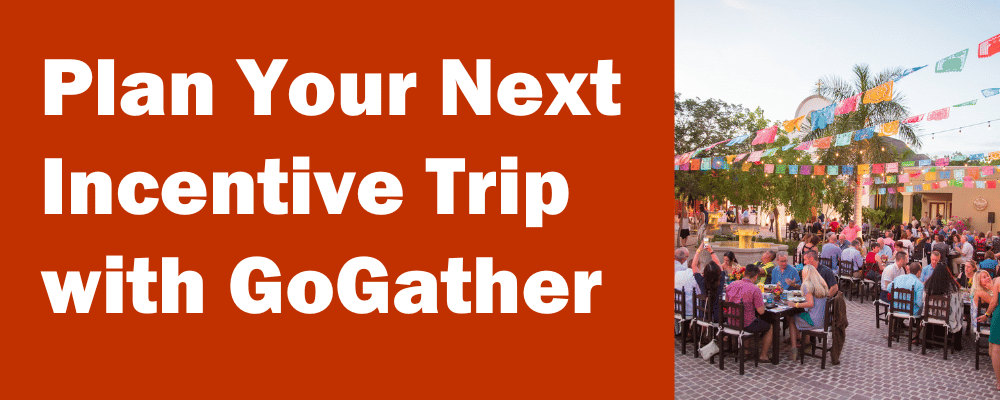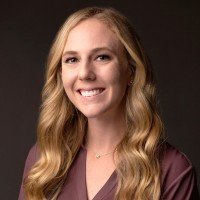 Katie Moser
Katie Moser is the Director of Marketing and Business Development at GoGather. She has an extensive background in creating content and branding for events, working with speakers, and managing agendas for conferences. When she's not updating blog posts and sending out social media posts, she helps clients identify areas of opportunity for their events from branding to communications. In her downtime, she enjoys spending time at one of the many beautiful San Diego beaches, exploring new breweries, or chilling at home with her cat.