Cabo San Lucas is a top destination for incentive programs, and it's no surprise why. With spectacular beaches, excellent weather, and incredible culture, Cabo offers teams the ability to relax, explore, and indulge.
Interested in planning an incentive trip to Cabo but not sure where to start? This article will provide a sample agenda to get your wheels turning, plus additional options for food, entertainment, and gifting, to make your trip amazing.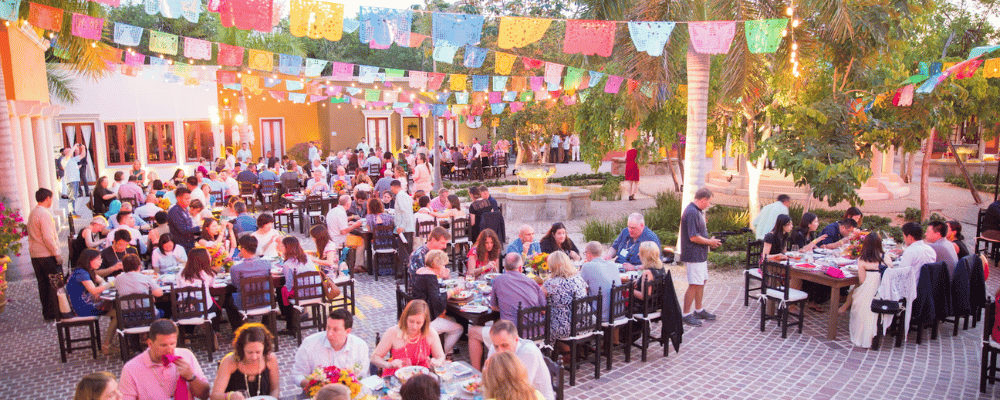 Example Incentive Trip Itinerary for Cabo
An incentive trip to Cabo should focus on blending the adventure and culture of the region, allowing guests to truly immerse themselves in everything the region has to offer. Your itinerary should balance free time to enjoy the beaches and amenities at your resort with exploration that makes your team feel like VIPs.
This agenda is based on a 5-day trip, and can be customized based on activities your team would prefer.
Day 1
Arrival at Los Cabos International Airport

Private transportation to the resort

Welcome reception and cocktails at the resort

Dinner at the resort's signature restaurant
Day 2
Breakfast at the resort




Free time to enjoy the resort's amenities (e.g. spa, beach, pool), with onsite activities available

Sunset cruise with open bar and canapes
Day 3
Breakfast at the resort




Day trip to Todos Santos, a historic and cultural town

Visit to local artisans' workshops and galleries

Lunch at a traditional Mexican restaurant

Return to the resort for free time

Evening beach party with live music
Day 4
Breakfast at the resort




Private yacht excursion to the famous El Arco rock formation

Snorkeling and swimming in secluded coves

Gourmet lunch on board the yacht

Return to the resort for free time

Farewell dinner at the resort's fine dining restaurant
Day 5
Breakfast at the resort




Private transportation to the airport for departure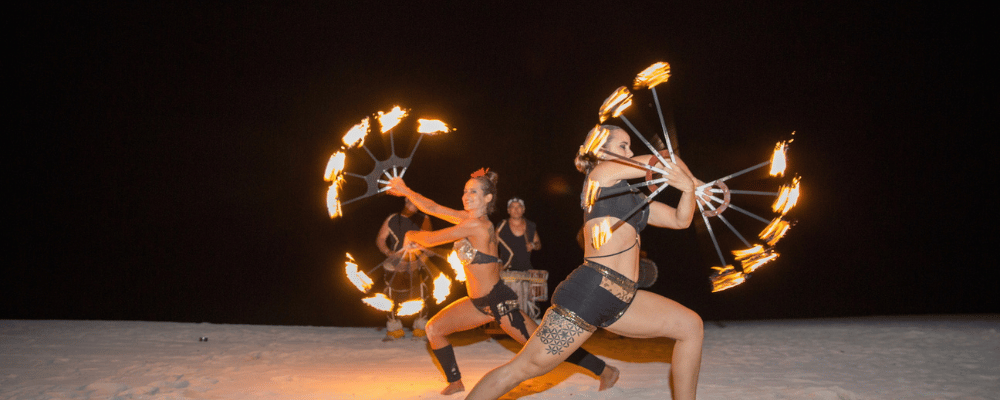 Local Entertainment Options for Evening Events
Many of our clients choose to host onsite evening dinners and parties for their guests that infuse local culture into the events. Cabo offers some traditional entertainment options that will excite and also educate your guests. Here are a few options for your trip:
Mariachi Band: A traditional Mexican Mariachi band can provide lively and authentic entertainment for the attendees. They can play classic Mexican music and even take requests. This is a great casual option for dinnertime.
Folkloric Dancers: Mexican folkloric dancers can provide a colorful and energetic performance, showcasing traditional dances and costumes from different regions of Mexico.
Fire Dancers: Fire dancers are a great option for a mesmerizing and thrilling show with skilled and daring performances. They can incorporate different props such as fire poi, fire fans, and fire hoops.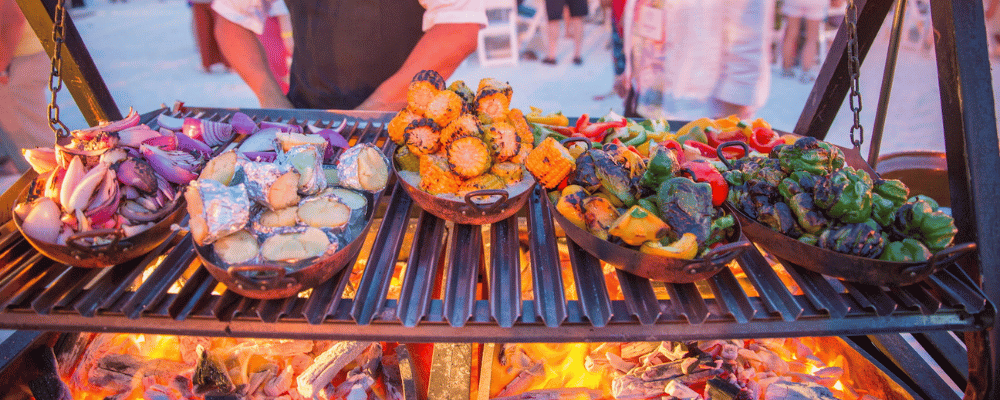 Local Food Options for Evening Events
A major part of Mexican culture is its cuisine, so make sure to highlight this throughout your event. Here are a few ideas for dinners:
Mexican Buffet: Let your guests sample from a variety of different options, including classics like guacamole, salsa, chips, tacos, enchiladas, and chile rellenos. You can also include some more unique and local dishes like ceviche, tamales, and mole.
Seafood Feast: Cabo San Lucas is known for its fresh seafood, so a seafood feast is a great option. Serve dishes like grilled fish, shrimp cocktail, ceviche, and seafood paella.
Farm-to-Table: A farm-to-table menu can highlight the local ingredients and flavors of the region. Serve dishes made with locally sourced produce, meats, and cheeses, such as grilled chicken with mole sauce and grilled vegetables.
Street Food: For a more casual and authentic experience, serve street food such as tacos al pastor, elote (grilled corn), and churros for dessert.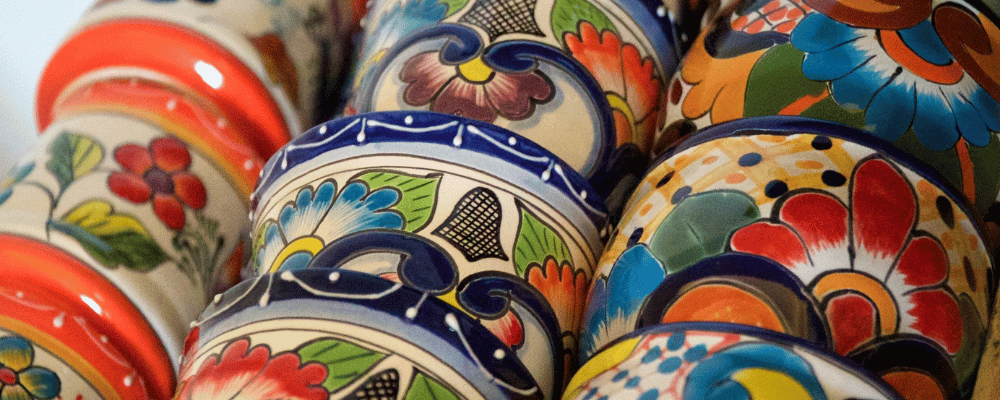 Local Gift Options for Incentive Trip Attendees
Make your guests feel special and help them remember a trip of a lifetime with locally-sourced gifts that they can treasure. We recommend working with local craftspeople to source unique and upscale gifts. Here are just a few ideas:
Handmade Mexican Pottery: Mexican pottery is known for its vibrant colors and intricate designs. Look for handmade ceramics such as plates, bowls, and vases that feature traditional motifs like the sun, moon, and animals.
Mexican Handcrafted Jewelry: Mexican jewelry features bold and colorful designs, often incorporating traditional symbols like the sacred heart, the Virgin of Guadalupe, and the Aztec calendar. Look for pieces made of silver or gold with precious or semi-precious stones.
Handwoven Textiles: Mexican textiles are known for their intricate patterns and bright colors. Gift items such as blankets, shawls, and table runners.
Tequila or Mezcal: Tequila and mezcal are both traditional Mexican spirits, made from the agave plant. Look for high-quality, artisanal bottles that will allow the attendees to take a taste of Mexico home with them.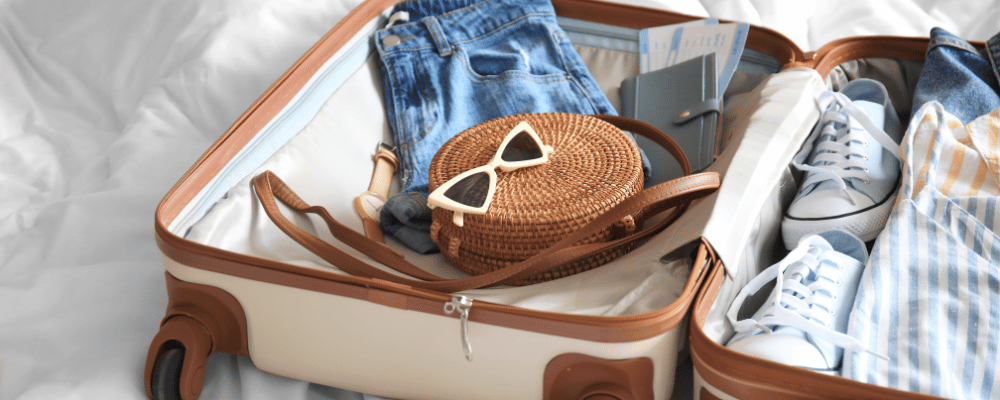 What to Pack for an Incentive Trip to Cabo
Cabo is a beach destination, which means your guests can take advantage of beautiful weather and water. Here are a few items to recommend on their packing list:
Comfortable and light clothing: Mexico can be quite hot, so pack clothing that is light and breathable. Cotton and linen fabrics are great choices.
Swimwear: There will be plenty of opportunities to swim and lounge by the pool or at the beach, so don't forget to pack your swimsuit, flip-flops, and a cover-up.
Sun protection: Cabo San Lucas is known for its sunny weather, so bring plenty of sunscreen, a hat, sunglasses, and a light jacket or a scarf to protect your skin and eyes from the sun.
Outdoor gear: If you plan to go hiking or participate in outdoor activities, bring a daypack, comfortable walking shoes, and appropriate clothing.
Additional items: You may also want to pack a reusable water bottle, insect repellent, a small umbrella, and a power bank for your devices.
Plan Your Cabo Incentive Trip with GoGather
Cabo is an ideal destination for incentive travel, with its incredible beaches, upscale resorts, and vibrant culture. Let's plan your next trip together. GoGather can help you with every detail, from site sourcing to attendee experience. Schedule a meeting with us today to brainstorm your Cabo program.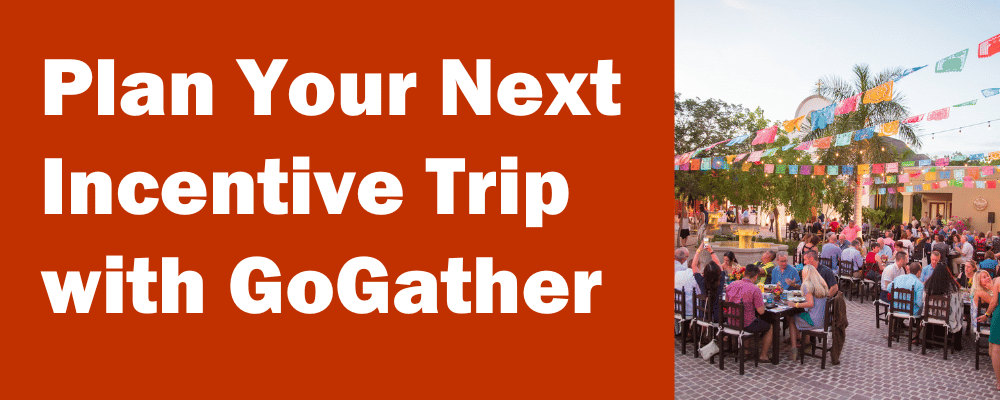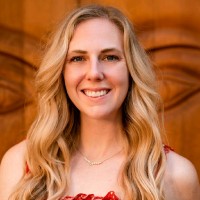 Katie Moser
Katie Moser is the Director of Marketing and Business Development at GoGather. She has an extensive background in creating content and branding for events, working with speakers, and managing agendas for conferences. When she's not updating blog posts and sending out social media posts, she helps clients identify areas of opportunity for their events from branding to communications. In her downtime, she enjoys spending time at one of the many beautiful San Diego beaches, exploring new breweries, or chilling at home with her cat.