Costa Rica is an ideal location for groups looking to plan an adventurous incentive trip. In fact, it's one of our top 12 destinations for incentive trips in 2023.
As you begin planning, here is a sample itinerary and some suggestions for activities, food, entertainment, and gifts to make your incentive trip the best one yet.
This itinerary is based on a 5-day excursion, though trip length can be adjusted to your preference.

Sample Itinerary for Costa Rica
For this trip, we recommend staying at a resort in the Guanacoste region, such as the Four Seasons at Peninsula Papagayo. This trip will be focused on adventurous activities such as ziplining and surfing.
Day 1: Arrivals
Day 2: Settling In
Breakfast at the hotel



Morning: Free time for optional activities, such as kayaking or hiking
Afternoon: Beach day and free time to enjoy the resort's amenities, including the pool, spa, and beach club

Dinner onsite at Bahia restaurant
Day 3: The Big Adventures
Breakfast at the hotel



Morning: Zip lining through the tropical forest canopy
Afternoon: Free time for optional activities, such as surfing, paddleboarding, or a mixology class

Dinner onsite with local entertainment
Day 4: More Adventures
Breakfast at the hotel



Morning: Whitewater rafting adventure on the Tenorio River
Afternoon: Free time to relax at the resort or explore the surrounding area

Dinner at the hotel's signature restaurant, Nemare
Day 5: Departures

Breakfast at the hotel



Morning: Free time to relax, with optional onsite activities
Departures
Want a quick overview on incentive travel and who should go? Check out our "What is Incentive Travel + Examples" article here.

Additional Activities for Your Trip
Often, our clients will offer multiple activities to choose from each day so guests can participate in the ones that most excite them. Or maybe some of the activities above won't work for your team. In either case, Costa Rica offers tons of options for fun-filled recreation.
Zip-lining: Experience the thrill of soaring through the jungle canopy on a zip line. Our clients routinely rave that this is one of the best activities their teams go on.
White-water rafting: Challenge your attendees' teamwork and communication skills with a white-water rafting adventure on one of Costa Rica's rivers. Several outfitters offer rafting tours of varying difficulty levels, depending on the experience level of the group.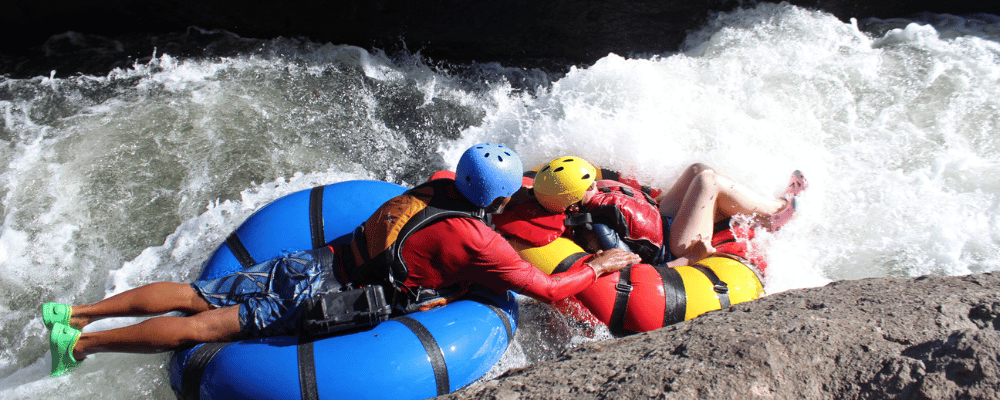 Surfing lessons: Costa Rica is known for its beautiful beaches and great waves, so why not try your hand at surfing? Take a group lesson and see who can catch the most waves.
ATV tours: Explore the jungle on an ATV tour. There are many ATV tour companies in Costa Rica that offer guided tours through the rainforest, over mountains, and across rivers.
Chocolate-making workshop: Costa Rica is known for its high-quality chocolate, and many chocolate-making workshops offer a hands-on experience where you can learn about the history and production of chocolate, as well as create your own delicious treats.
Wildlife sanctuary tour: Costa Rica is home to a diverse range of wildlife, including monkeys, sloths, and toucans. A visit to a wildlife sanctuary or rescue center is a great way to get up close and personal with these amazing animals and learn about conservation efforts in the region.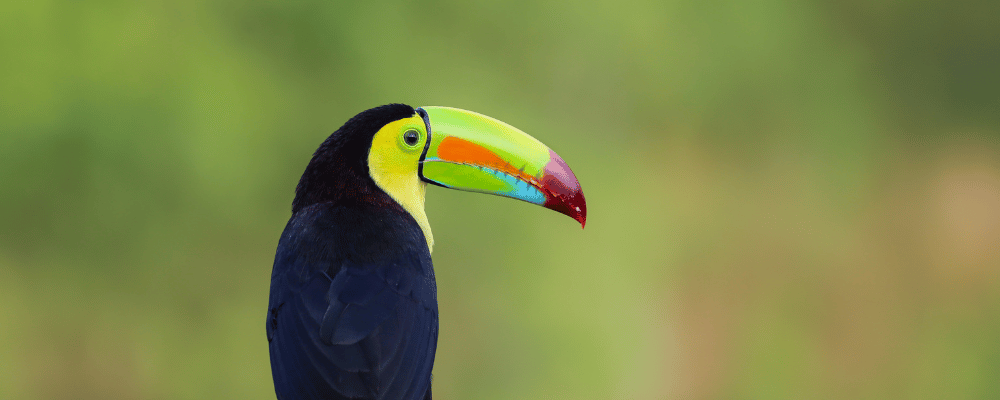 Stand-up paddleboarding: While surfing is a popular activity in Costa Rica, stand-up paddleboarding (SUP) is another fun option. It's a great way to explore the coastline and can be done in calm waters or even in the surf.
Coffee plantation tour: Costa Rica is also known for its high-quality coffee, and a visit to a coffee plantation is a great way to learn about the production process and taste some delicious coffee.

Sustainability-Focused Activities
Costa Rica is known for its focus on sustainability practices. Why not incorporate that into your incentive trip? Here are some ideas:
Beach clean-up: Help keep Costa Rica's beaches beautiful. Joining a beach clean-up is a great way to give back to the community and help protect the environment.
Tree planting: Costa Rica is home to a number of reforestation projects, and many organizations offer opportunities to participate in tree planting activities. This is a great way to contribute to the restoration of the country's natural habitats.
Sustainable farm tour: Many farms in Costa Rica practice sustainable agriculture and offer tours where you can learn about environmentally-friendly farming techniques and sample local produce.
Eco-tourism adventure: There are many eco-tourism adventures available in Costa Rica, such as hiking or kayaking in a protected natural area, where you can learn about conservation efforts and see the country's unique flora and fauna up close.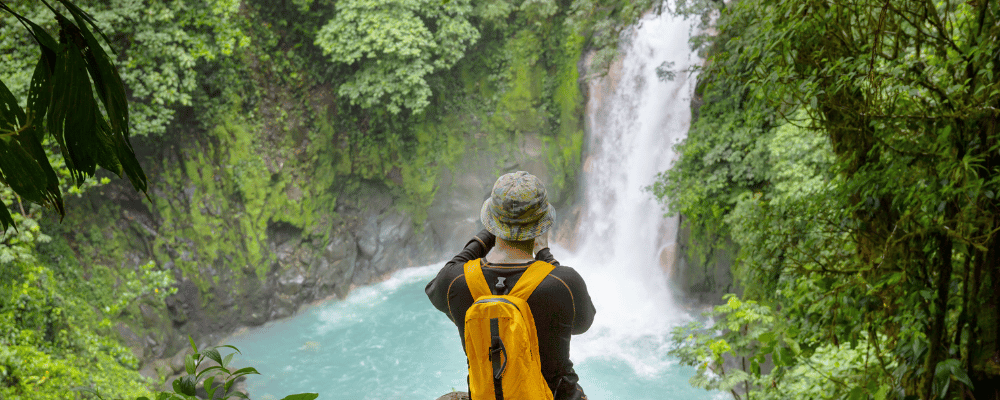 Sustainable cooking class: Take a cooking class that focuses on sustainable food practices. Learn about locally-sourced ingredients and how to prepare delicious, healthy meals that minimize waste.

Local Food Options for Your Event
Part of traveling to a new region or country on an incentive trip is to immerse yourself in the local cuisine. Costa Rica offers fresh options from land to sea, and we highly recommend incorporating these into your meals throughout the trip.
Gallo Pinto: This traditional Costa Rican dish is a staple at breakfast and can also be served as a side dish. It consists of rice and beans cooked together and seasoned with onions, garlic, and cilantro.
Casado: Another popular Costa Rican dish, the casado is a hearty meal that usually includes rice, beans, a choice of meat (such as chicken or beef), plantains, and a salad.
Ceviche: Costa Rica has an abundance of fresh seafood, and ceviche is a popular way to prepare it. It typically consists of raw fish that is marinated in lime juice, cilantro, and other seasonings.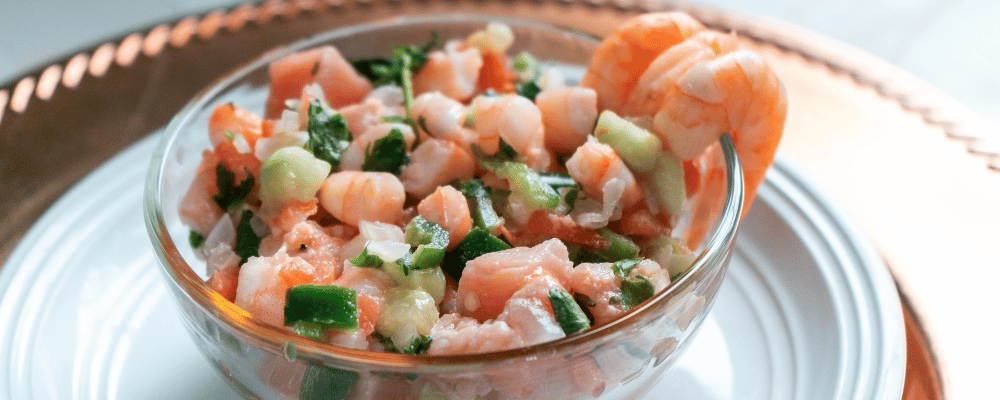 Empanadas: These savory pastries are filled with meat, cheese, or vegetables and then baked or fried. They make a great appetizer or snack.
Fresh Fruit: Costa Rica is known for its tropical fruits, such as mangoes, papayas, and pineapples. Make sure to offer lots of this fresh fare throughout your trip. (Pro tip: freeze mango slices to offer a refreshing treat after a long, hot day.)
What to Pack for an Incentive Trip to Costa Rica
Costa Rica is warm throughout the year, but rain can often arrive unexpectedly. Here are some key items we recommend having your team pack for your incentive trip.
Lightweight clothing: Light, breathable clothing is a must for the warm Costa Rican weather. Pack lightweight pants or shorts, t-shirts, and sundresses. Quick-drying fabrics are also useful, as it can rain unexpectedly.
Rain gear: Rain is common in Costa Rica, even during the dry season. Bring a waterproof rain jacket and shoes.
Insect repellent: Mosquitoes and other insects are common in Costa Rica. Pack insect repellent to avoid getting bitten.
Sun protection: The sun can be strong in Costa Rica, so it's important to pack sunscreen, a hat, and sunglasses.
Comfortable shoes: Many activities in Costa Rica involve walking or hiking, so bring comfortable, sturdy shoes or hiking boots.
Swimsuit: With its beautiful beaches and warm weather, a swimsuit is a must.
Local Gifting Options for Your Incentive Trip
Send your team home with gifts that will remind them of their incredible trip. There are plenty of local gifts to be found in Costa Rica, including:
Coffee: Costa Rican coffee is known for its high quality and unique flavor profile. You could consider gifting attendees a bag of premium coffee beans or a set of coffee cups and saucers.
Handmade pottery: Costa Rican artisans create beautiful ceramics and pottery using traditional techniques. A handmade bowl, vase, or platter could make a great gift.
Wooden carvings: Woodcarving is a popular art form in Costa Rica, and there are many talented artisans who create intricate sculptures and figurines.
Jewelry: Costa Rican jewelry designers create unique pieces that incorporate local materials such as seashells, lava rock, and jade. A necklace, bracelet, or pair of earrings could be a great gift for attendees.
Handwoven textiles: Costa Rican weavers create beautiful textiles using traditional techniques and natural fibers such as cotton and wool. A handwoven rug, table runner, or blanket could be a unique and practical gift.
Chocolate: Costa Rican chocolate is gaining a reputation as some of the best in the world. You could consider gifting attendees a box of high-quality chocolates.
Looking for insight on how to pick the right location for your next incentive trip? Read our guide on choosing the best destination.
Plan Your Incentive Trip to Costa Rica
Now that you have the basic outline for your trip, it's time to start planning the details! Want to discuss something more custom for your team? GoGather can help you manage every step, from venue sourcing to travel arrangements to gifting. Let's brainstorm your upcoming trip.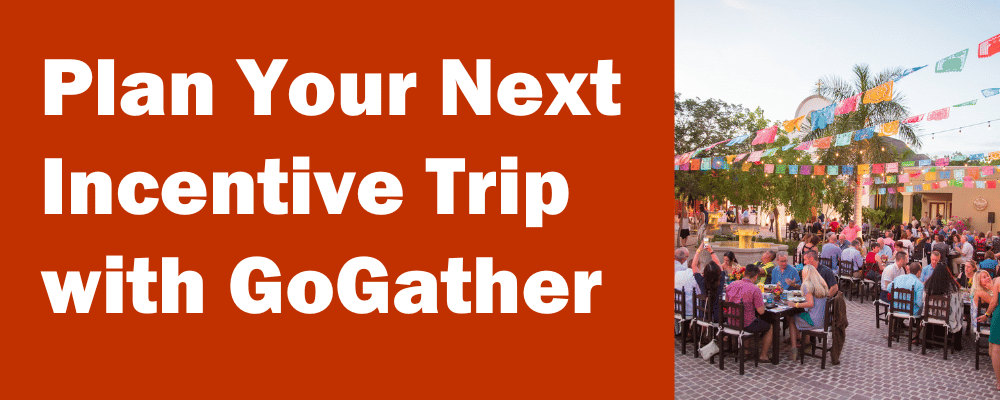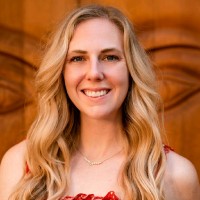 Katie Moser
Katie Moser is the Director of Marketing and Business Development at GoGather. She has an extensive background in creating content and branding for events, working with speakers, and managing agendas for conferences. When she's not updating blog posts and sending out social media posts, she helps clients identify areas of opportunity for their events from branding to communications. In her downtime, she enjoys spending time at one of the many beautiful San Diego beaches, exploring new breweries, or chilling at home with her cat.