What is an incentive travel company?
An incentive travel company helps businesses craft, plan, and manage engaging incentive trips for their employees. Incentive travel companies will help identify locations, source venues, plan activities, manage travel, and travel onsite to help manage every aspect of the incentive trip.
What services do incentive travel companies offer?
There is a wide range of services an incentive travel company might offer. These can be wrapped up into a full-service offering or managed a la carte for particular clients. These services include:
Destination Logistics
Choosing a destination and selecting a venue for your incentive program is key to success. Incentive travel companies can offer the following:
Destination research and selection

Hotel negotiations

Food and beverage negotiations
Budgets & Itineraries
Staying on budget and building an agenda your attendees will love is complicated. Your incentive travel agency can help you with:
Itinerary planning

Budget management

Experiential activities sourcing and management

Small groups activity coordination

Leisure activities coordination

Vendor coordination
Attendee Experience
Your employees want to have a fun and rewarding trip. Make sure everything from communications to flights feels VIP:
Communications management

Attendee registration

Website management

Travel management

Executive sponsor management

Followup communications

VIP access
Onsite Experience
Stop stressing about every little event onsite. Your agency can help you with:
Onsite management

Gift management

Awards dinner management

Security arrangements
Incentive travel programs have many moving pieces, and ideally, an agency can help you manage all of them to deliver events that your employees will remember fondly.
What is the benefit of using an incentive travel company versus planning everything in-house?
Although incentive trips can be planned in-house (and often are), there are many logistical pieces to juggle that can be better managed by an incentive travel agency. These companies have close relationships with resorts and can help negotiate better pricing, find ideal locations, and source the best activities for your group.
Planning Expertise
Incentive travel companies also save companies a ton of time. From the research phase to the execution phase, there's a lot that goes into planning an incentive trip. When that's compounded by the fact that many of the people who own the incentive trip project have other duties for their job that have nothing to do with the trip, it can be hard to get the best outcomes.
Incentive travel companies can cut down on research time and reduce the burden on internal teams planning the event while saving them money.
Negotiating Skills
Plus, incentive travel companies know what the right rates are for these trips. They deeply understand what food & beverage, rooming, and activities costs should be, and they can negotiate on your behalf to get you the best bang for your buck.
Additionally, they can leverage relationships with vendors that have local knowledge in order to get the best options for your trip.
Program design
Incentive travel companies have extensive experience building incentive programs that achieve your company goals and become more than just a free holiday for employees.
They can create a trip that allows participants to explore local culture, engage in group activities, relax with leisure activities, and reap the rewards of incentive travel.
Incentive companies will help you with programs specifically designed to reward top achievers and build excitement while hitting company goals.
On site management
Group incentive travel requires a lot of moving pieces. From the moment the first flight lands to the return home, your incentive travel company team can ensure your trip runs smoothly and is rewarding for everyone involved. (And so you don't have to spend the whole time worrying about putting out fires.)
You can focus on your team, while the incentive company handles everything in the background, from activities to gifts to dinners.
How to engage with an incentive company for your incentive trip
Before you reach out to an event planner for your incentive travel program, make sure you have your goals laid out clearly.
What is the purpose of your incentive trip? Will you be inviting your sales team or the whole company?
What do you want to achieve with incentive travel? Employee motivation, sales incentives, company loyalty?
Is it encouragement to hit sales targets, engage your top performers, reduce low productivity, offer recognition and reward?
Next, what is your overall budget? You don't need to have each piece figured out yet, but have an idea of that number before you engage with an incentive travel agency.
Once you've figured out your goals and budget, it's time to engage with incentive travel companies. When looking for the right fit, make sure they offer the key areas you need help with, whether that's selecting a location or designing your entire program.
Does the company have case studies they can cite of past incentive travel programs? Do their employees communicate well with you? What kinds of tools do they use to track budgets and planning? Watch out for signs of poor customer service and disorganization.
What are the next steps in planning an incentive travel program?
Your incentive travel program should motivate, inspire, encourage, and reward your top performers. To achieve that, it's beneficial to engage an incentive travel agency to achieve the best outcomes.
Let's plan your next incentive travel program together. GoGather offers full-service management of incentive travel programs, whether you're looking to create a single trip or annual affairs. We can help you design the program from A to Z, and create an exciting trip along the way.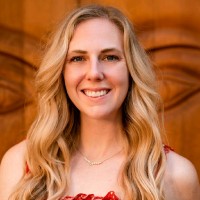 Katie Moser
Katie Moser is the Director of Marketing and Business Development at GoGather. She has an extensive background in creating content and branding for events, working with speakers, and managing agendas for conferences. When she's not updating blog posts and sending out social media posts, she helps clients identify areas of opportunity for their events from branding to communications. In her downtime, she enjoys spending time at one of the many beautiful San Diego beaches, exploring new breweries, or chilling at home with her cat.