SAN DIEGO, February 15, 2023 -- GoGather, a boutique corporate events management company, announced its expansion into Mexico and Latin America. As of January 2023, GoGather now has a presence in Los Cabos, Mexico, to support corporate events across Latin America. Industry veteran Claudia Morales will head the new location.
Claudia brings more than a decade of high-end destination event experience and luxury amenity expertise. "I am passionate about creating extraordinary events for my clients. GoGather has that same philosophy. It is the perfect fit."
"We are thrilled to have Claudia join the GoGather family. With her addition, we can offer the most premium solutions to our clients looking for events in Mexico and Latin America," says President Dave Wagner. "Even before the pandemic, Mexico was a leading destination for corporate events. Since the pandemic, the interest in locations in Latin America has been exponential."
GoGather's expansion into Mexico and Latin America will offer clients a variety of services and solutions, including:
Corporate Event Planning

Venue Selection and Onsite Event Management

Sourcing of Accommodations, Catering, Entertainment, and Transportation

Customized Sales Incentive Trip Solutions
In January, GoGather also expanded its team to welcome Katie Moser as Director of Marketing and Business Development, and Leslie Taborga as Director of Operations.
Moser will collaborate with clients to develop holistic brand experiences for their events, from messaging and communications to the finer details of Corporate Social Responsibility and branding throughout the events.
Taborga brings two decades of experience in project management, sales and communications, including more than five years of experience with GoGather clients providing exceptional experiences. She expanded her role this month to include overall management of GoGather's event management operations.
ABOUT GOGATHER
GoGather is a boutique corporate events management company that specializes in high-end corporate destination events and luxury amenity experiences. For more information about GoGather's corporate event and incentive trip management solutions, please contact the company at info@gogather.net or visit gogather.net.

PRESS CONTACT: Katie Moser
EMAIL: marketing@gogather.net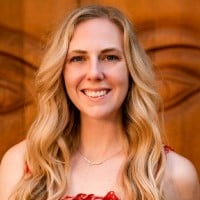 Katie Moser
Katie Moser is the Director of Marketing and Business Development at GoGather. She has an extensive background in creating content and branding for events, working with speakers, and managing agendas for conferences. When she's not updating blog posts and sending out social media posts, she helps clients identify areas of opportunity for their events from branding to communications. In her downtime, she enjoys spending time at one of the many beautiful San Diego beaches, exploring new breweries, or chilling at home with her cat.