Event Planner Considerations for COVID-19 & Beyond
As the recent outbreak of the Coronavirus continues to dominate the headlines, we are now seeing the business implications that come along with a global pandemic. In addition to people not working, factories being shut down and businesses being impacted, the multi-billion dollar travel and event industry has been hit particularly hard. For example, speakers are pulling out of SXSW and Mobile World Congress 2020 was cancelled. Many other conferences and events have been scrambling to adjust their plans. Things are changing so rapidly, we will direct you to the latest from the CDC for how to plan for immediate events.
If you need assistance managing an event change or transitioning to a virtual event, please email us at info@gogather.net or call us at 888-684-0195.
However, this is not the first health crisis or natural disaster that marketers and event planners have had to contend with in the past few decades. Everyone has a road warrior/event planner story. The key is to have a robust strategy contingency plans, and partners who can help you navigate large and small emergencies when they occur. Here are six tips to help you and your team ensure your events go as smoothly as possible regardless of the outside circumstances.
PLAN WELL
This seems obvious, however, you would be surprised how many events do not consider contingencies or emergencies in their process. Why? Because we are focused on so many other things.
It could be as simple as a change in location for a happy hour. I was recently at an event in Florida where torrential rain hammered groups playing golf. Quick texts to players gave options for dry locations with food, beverages and towels. However, situations could be much more serious than some soggy socks. Here are a few quick tips to make sure you're on top of your game:
Set up your registration systems for success

Get full contact information – email, cell, emergency contact even for walk-in attendees
Invest in a

system that can quickly get a hold of everyone quickly – mass email or text blast

Designate an emergency response team and protocol with your event management organization and your company including:

Point person
PR management
Communications – Onsite, website, social media
Event manager – registration, housing, speaker, exhibit
EMERGENCY TRAINING
We have fire drills in our offices, but do we know what to do at our events? Do we even know where to go when in a new hotel, city or country? What if someone suspects they have the Coronavirus? What if someone has a heart attack? They do happen every 40 seconds in the US. Here's what to do:
Get the low down

Talk to your event management company and/or the locations of your events to ensure that you know basic emergency protocols and locations of exits. Find out where emergency equipment is and ensure that you and your team are well prepared. Depending on the size of the event, you may event have medical and security onsite.

Train for it

It may be worth having your staff (and asking if your event management company) to get emergency training such as first aid response or even more extreme events training like active shooter protocols.
KNOW YOUR SURROUNDINGS
Part of emergency training is knowing your surroundings beyond the actual facility. This can be especially key when in unfamiliar cities. This is not just for serious emergencies or COVID-19. We all remember that one trip where we got food poisoning…Make sure you've considered:
Your go-to

Where are nearest latest healthcare facilities? Where should attendees go for urgent care and emergency care? Sometimes people are too ill or injured to look up this information themselves.

Get global

Consider international health plans as not all US health plans cover international travel. Consider offering links to information about international plans for out of country attendees as part of your registration site.

Stock up

You always need to have basic medical supplies on site. However, a good event planner needs to think beyond the basic supplies. One of our amazing event managers once packed an entire suitcase of brand name over-the-counter medications to ensure that attendees were not getting any knockoff drugs in a foreign country. When you need Pepto, you want the real thing!
BE THE SHEPARD
In the case of an emergency, you will most likely be the nexus of information and help set the tone for how the crisis will be managed. Even attendees who manage large sums of money or people can be out of their depth in a crisis. This could even be happening to you in realtime with the recent health crisis.
In 2012, this Californian was stuck at a conference in Boston when Hurricane Sandy hit. My team and I were barricaded in the hotel with threats of water shut off (ironic), only a pizza oven for food service, and a total city lockdown. I was filling my tub with water for drinking and creating handwritten spreadsheets of all our team's personal contact data before we lost power. Luckily we were spared the worst of it, bonded over card games and were able to fly home four days later when the airports reopened.
Throughout the crisis, it helped to have a point person to gather all critical information (emergency information), prepare for the worst (I had 30 candles and lighters in my hotel room), and disseminate communications (when was the pizza ready and when the airport would reopen – in that order). Creating backups, rallying the troops and thinking through plans calmly regardless of the scale will be critical to your success.
THINK ABOUT THE BUSINESS
Before the crisis hits or when it does, (once you know everyone is safe of course) you should consider the business aspects of your event. The first place to consider is contracts and agreements.
Conference contracts

Many have contracts have force majeure clauses (if you an exhibitor) that cover extreme situations. It is the same with hotel/venue contracts. However, business emergencies or individual cancellations or emergencies are often not included.

You should work with your event management company before signing to ensure that these clauses are usual and customary. They can also help you negotiate should you need to adjust your plans.

Travel Rerouting/Cancellations

This is one of the most common occurrences of regular event planning, but can turn into an overwhelming situation in a crisis. For example, currently there are travel restrictions across the world. Thousands of trips are being postponed or cancelled because people can no longer attend conferences and events worldwide. For one of our customers, we are working to create an alternative event for those impacted rather than cancel the already planned large event. More often than not, these are delicate and emotional decisions. It's important to consider more than just the business when working to accommodate stakeholders.

Get Support

If you don't already have an event management company to help support you, enlist a team to help your team manage mass travel updates. In the case of a large scale change, the housing and travel adjustments is a full time job by itself not to mention the event logistic changes. It is critical to assign dedicated resources to each aspect of the crisis management team.

What is Covered

As mentioned above, get the information for re-booking or cancellations.

If it is large scale emergency for the entire event, can you re-schedule or get your money back? Most venues will want to work with you to re-coupe their losses as well and often are excellent partners.
If you don't cancel, but rather have a significant downscale of an event (say loosing 25% of your attendees for a global health crisis), there may also be ways to be flexible with variable costs (food). It's important to note that some fixed costs may be a loss no matter the lead time.
For individual incidents (someone gets sick and can't attend an event), could you make up the costs somewhere else to make your attendees or company whole?

Consider Your Vendors – It's not just attendees who may be impacted in a crisis. Your exhibitors may not be able to physically get to the venue or your vendors may no longer able to get you those special flowers from the rain soaked valleys.

Back-pocket – Always have a list of go-to people who can help you fill in when a vendor cannot deliver. Another alternative is to just switch it up. Band gets stuck in snow? Hire a local DJ instead.
Visually scale – If your group or event is smaller than planned, consider your spaces. Make those who are there feel comfortable by downsizing the rooms with a strategic wall or curtain placements, more intimate dining locations, and perhaps even special attendee perks.
INSURANCE
Remember that really long proof of insurance document you had to provide? It's worth looking at it and speaking with your legal team to understand your coverage. You may also want to consider additional coverage for large events.
Consider force majeure clauses in your contracts as a first place to start conversations. Your event management company can also help you figure out what you can and cannot do as well as help you negotiate with your vendors.
EVERYDAY NORMAL CRISIS PLANNING
Why are there so many memes about event planners? Because there is always some kind of 'crisis.' The truth is, it does not have to be that way. A good event management team – whether internal or external – is there to cover you. That's why we always have a contingency plan. We know that people get sick, miss flights, and loose luggage. We know that it rains, snows and that wifi doesn't always work. A plan helps. A team does too.
Finally, be innovative. Could you host a virtual event? Most people know and are used to webinars, Facebook Live, and Instagram events. Perhaps think outside the box about hosting your event remotely!
So anything else? Of course. And you don't have to do this by yourself. All event locations (hotels, conference centers etc) will have their own plans and can work with you to incorporate their information with your master plan. Your event management organization should also provide or help you put together a comprehensive plan that you hopefully never have to use! Be safe, plan ahead and here's to your gathering!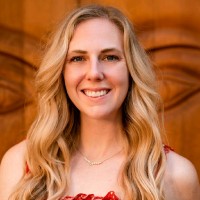 Katie Moser
Katie Moser is the Director of Marketing and Business Development at GoGather. She has an extensive background in creating content and branding for events, working with speakers, and managing agendas for conferences. When she's not updating blog posts and sending out social media posts, she helps clients identify areas of opportunity for their events from branding to communications. In her downtime, she enjoys spending time at one of the many beautiful San Diego beaches, exploring new breweries, or chilling at home with her cat.