The world is re-opening, and in-person conferences and meetings are back! Here are the top five things you need to know as you dive into the in-person events world.
1. Book NOW!
We cannot emphasize this enough – leisure travel is booming. Before Omicron in December 2021, travel spending was already at pre-pandemic levels of $92 billion. You should expect limited availability if you want to schedule a meeting or conference in popular vacation destinations (California, Florida, Hawaii, we are looking at you).
It may be the perfect time to look at new cities or venues (check out Kansas City, Denver, Indianapolis, Salt Lake City). Many locations have flourished during the pandemic and now offer unique and exciting event options.

2. Adjust Your Budget
2022 prices are no joke. Both food costs (anywhere from 5% to 10%) and labor costs (5-7%) have increased and are impacting overall F&B budgets. Vendor costs and supply chains are also a consideration when constructing your budget. What to do?
First, be realistic about your budget. Your budget from your last event in 2019 is an excellent place to start, but you should then adjust by 25% at a minimum.

Second, re-imagine your food setup and choices. Buffets are back, but often most often with staff serving. Additional cost effective solutions include continental breakfasts and boxed lunches (which are much improved since the pandemic).

Third, reconsider your location. Many companies are doing their events in their home office cities or in hub cities instead of more exotic locations.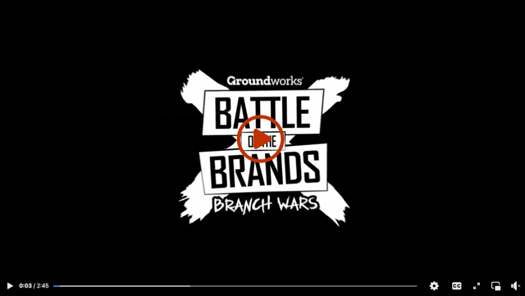 Watch a recap video of the Groundworks regional kickoff
This saves significantly on travel expenses, but still delivers a wonderful experience. We've helped others with simulcast or do multi-city road shows that take advantage of regional centers.
3. Call for Reinforcements
Labor shortages may also be impacting the event planning process. Hotel event planners may be stretched thin and not be able to allocate as much planning time as they have in the past. You may want to consider bringing in support to augment the planning process and handle some of the activities previously handled by a venue.
On-site support to ensure your attendees have an excellent experience. Additional support could include travel coordinators, separate check-in and welcome hosts; external F&B supervisors; AV support staff; and concierge services. Whether from your team or with a partner like GoGather, the extra hands may be what your event needs to succeed.
4. Know Your Audience
This sounds like a no-brainer, but there are few nuances in 2022 to add to the know your audience adage.
Everyone is a bit rusty

Beyond the extra support we mentioned above, consider that even your hardened road warriors are a bit rusty when it comes to travel. Extra communication before and on-site staff to help people navigate the new can go a long way to support your attendees.

Everyone is awkward

Whether behind masks or just stuck at home, most people have become a bit awkward. First, help your attendees feel comfortable with health protocols with transparent communications and the ability to choose how they engage (ask us about our red, yellow, green name badges).

Then, help them ease back into small talk with engagements that emphasize low-stakes fun.

Focus on what matters most to THEM

As planners, we focus on every detail from the napkin color to the app layout. When making decisions, consider what will truly matter to your audience. Will they care about that signature drink? Are they the meat and potatoes breakfast types or will green juice delight them? Will they love or ignore that conference hashtag?



5. Switch It Up
To that end, now is the perfect opportunity to do something new and different. All expectations about what your gathering should and should not be are gone.
Maybe you've always done a large conference, and now you want to do a roadshow with regional events.

Maybe you've always had a heavy educational component, but you want to emphasize community and networking now that your thought leadership has moved online.

Maybe you bring together your team more often for team-building now that everyone is 100% remote.
With change comes opportunity. You have the chance to bring new vitality, excitement, and deliver incredible results in 2022. Questions? Need ideas? Let's chat!