Is your annual conference starting to feel a bit stale?
Mixing up your breakout meetings is a great way to give a little oomph to your same-old-same-old conference.
These smaller, focused meetings provide a valuable opportunity for attendees to engage with the conference's theme, keynote speakers, and each other in a more intimate setting. And there can be a lot of different ways to structure them to increase attendee engagement.
Let's dive into the world of creative breakout session ideas for 2023 and discover how to plan, organize, and measure the success of these engaging experiences.
Are you ready to level up your next event?
Short Summary
Breakout sessions allow attendees to engage in meaningful conversations, network, and learn new skills.

Utilize attendee data and innovative ideas to create memorable experiences that motivate participation.

Track engagement and gather post-event feedback for successful breakout session measurement and improvement.

Understanding Breakout Sessions
Breakout sessions are designed to create an engaging and interactive conference experience that promotes discussion and learning. They offer attendees the opportunity to connect with each other, take a break from the day's events, and dive into topics that excite them.
Imagine participating in interactive workshops, fun activities, or educational sessions that cater to your interests and needs. That's just what breakout meetings are all about.
To ensure the success of breakout sessions, it is essential to consider the size of the group, the purpose of the session, and how the room can help motivate and engage participants. This way, you can create a productive and enjoyable experience for everyone involved.
Defining Breakout Sessions
A breakout session is a smaller, focused meeting that allows attendees to engage in more detailed discussions and gain further insights into the topic at hand. These meetings can take various forms, from informative meetings to fun activities like scavenger hunts or escape rooms.
The goal of a breakout session is to encourage participants to actively engage in the conversation while providing them with a unique and memorable experience.
Key Components of Successful Breakout Sessions
The key to a successful breakout session lies in the perfect blend of theme, activities, and guidance. To achieve this, it's crucial to set goals and provide the necessary equipment, such as microphones, projectors, and whiteboards.
Additionally, arranging the seating in a collaborative manner, such as square or U-shaped table arrangements or hybrid layouts, can create an environment that encourages communication and action.

Advantages of Incorporating Breakout Sessions
Incorporating breakout sessions into your event offers numerous benefits, such as fostering networking opportunities and enriching learning experiences. Imagine being able to connect with other professionals, share ideas, and learn new skills in a low-pressure format.
Breakout sessions provide the perfect opportunity for attendees to do just that.
To fully capitalize on these advantages, it's essential to offer a variety of breakout session formats and activities that cater to the diverse interests and needs of attendees. This ensures that everyone can find something that resonates with them and makes the most of their conference experience.
Fostering Networking Opportunities
Breakout sessions provide the perfect platform for networking opportunities, especially when creative approaches are used.
Consider hosting a speed networking event, incorporating fun activities like trivia, or providing food stations and live entertainment to create a relaxed and enjoyable atmosphere for attendees to connect with each other.
And don't forget about virtual events! Virtual meetings can be a fantastic way for participants to interact and engage with one another, even if they're attending virtually.
Enhancing Learning Experiences
Breakout sessions can help boost engagement and lengthen the average time spent in your event by providing attendees with deep dives into specific topics. By capturing attendee data and tailoring the prospect and customer journey, breakout sessions can help boost event ROI.
Furthermore, these sessions offer a platform for participants to ask questions and share their insights about the meeting, enriching their learning experiences.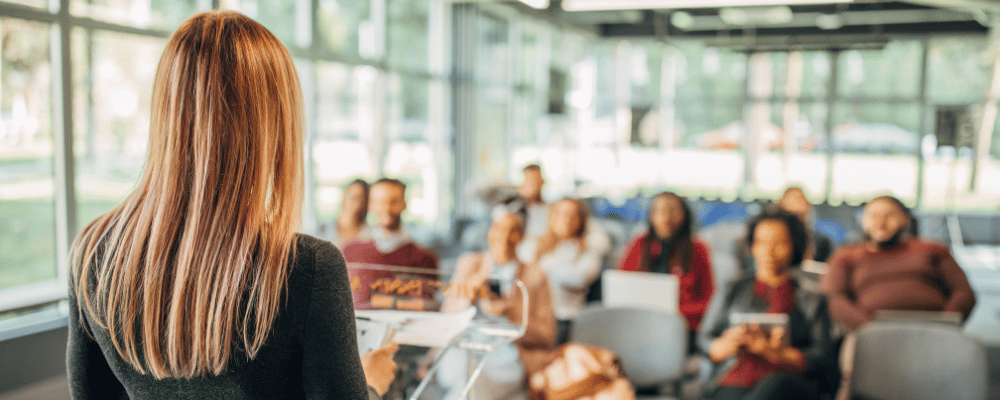 Planning and Organizing Breakout Sessions
To plan successful conference breakout sessions, it's essential to understand your attendees, create targeted content, define objectives, and leverage your meeting space to its fullest. This ensures that the sessions are engaging and provide valuable learning experiences for your entire audience.
Establish a clear objective early on so you can provide a clear structure for attendees to follow, which may motivate and increase overall participation.
When planning your breakout session topics, we recommend tying them in with your overall event theme, whether that's offering track-specific or general-themed breakouts.
Utilizing Attendee Feedback
We also recommend using attendee feedback early on in your planning process. This can help you tailor the breakout options to fit attendees' preferences and ensure that the sessions are worthwhile.
Pre-event surveys, registration forms, or social media posts are all easy ways to gather feedback from your audience.
You can also use your mobile app or registration site as a directional indicator of the popularity of your breakout sessions. By having your attendees pick their top breakouts before the event, you can determine whether certain topics or formats should be altered or removed.
Selecting Appropriate Formats
The influx of virtual meetings in 2020 ensured our attention spans will never be quite what they were prior to the pandemic. That's crucial to understand as you build your breakout formats.
When selecting breakout session formats, consider factors such as the audience's preferences, the use of interactive activities, and opportunities for collaboration. This will help encourage participation and give attendees the opportunity to retain learnings better.
Managing Session Logistics
Now comes the planning portion.
Create an event planning timeline to manage your session logistics. Incorporate tasks such as reserving a venue with appropriate rooms, setting a budget specific to your breakout sessions, selecting A/V and F&B, and finding speakers.
When considering logistics in venue choice, think about factors such as accessibility, capacity, and amenities for each room. Some of your breakouts might require larger capacity than others -- this is where pre-event reservation of breakouts comes in handy.
Choosing your venue also means being very clear on what kind of A/V you need for your breakouts. Will you need a stage for each session or just minimal projector-style A/V? Will everyone need WiFi or are you looking to just bring in materials like paper and pens?
When considering speakers, make sure you look at options internally as well as externally. Take into account their previous speaking experience, whether they are an engaging leader, and what types of topics they're experts on.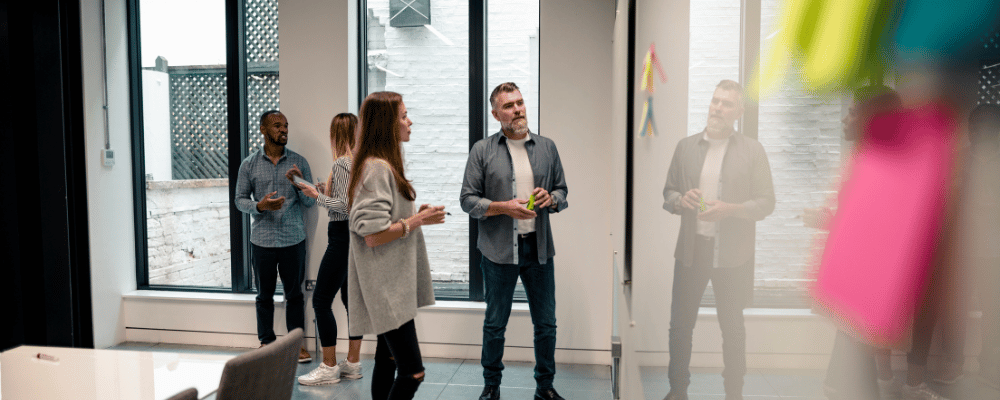 Breakout Session Ideas for 2023 and Beyond
This isn't 2019 anymore. Your breakout sessions might look different than just the typical format of multi-track speaker sessions. To make your breakout sessions engaging and memorable, consider offering a variety of formats and activities that cater to the diverse interests and needs of attendees.
Here are some ideas we recommend for events in 2023:
Interactive Workshops
We know: interactive workshops aren't really a "new" idea.
But they're becoming more and more important. Remember how we said attention spans are waning? Your attendees need to get hands-on instead of simply sitting through yet another talk.
Interactive workshops offer a fantastic opportunity for attendees to develop problem-solving, discussion, and creative skills.
We love interactive workshops like storytelling or writing workshops, Learn to Code sessions, cooking classes, improv workshops, Paint and Sip parties, and Brew and Build events.
These workshops not only provide valuable learning experiences but also give attendees a chance to connect with others and have fun at the same time.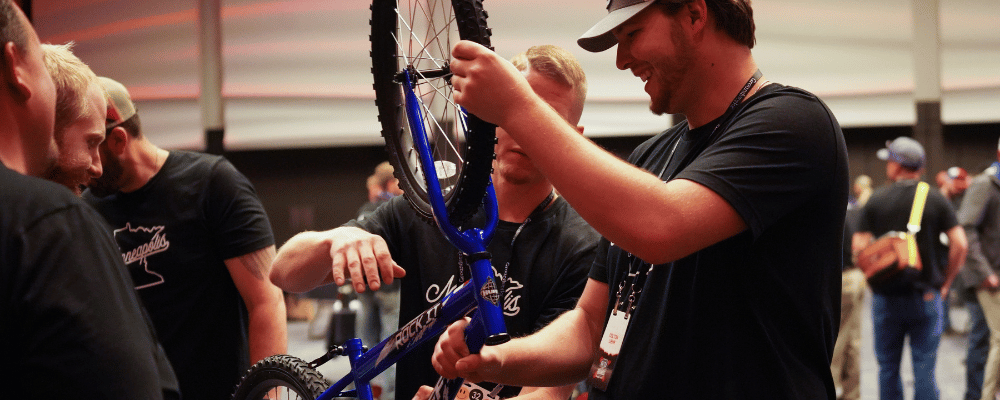 Team-Building Activities
Get your attendees up and breathing some fresh air.
Incorporating fun team-building activities into breakout sessions can encourage problem-solving, increase collaboration, and promote critical thinking skills. Some examples of team-building activities we've hosted in the past include building bikes for local communities, visiting a community garden, stuffing backpacks for schoolchildren, and competing to build the most unique gadget or gizmo.
These activities help keep participants engaged and motivated while fostering a sense of camaraderie among attendees.
Educational and Skill-Building Sessions
Educational and skill-building sessions provide attendees with the opportunity to learn and grow in various areas, such as communication, collaboration, problem-solving, and critical thinking.
These sessions can take the form of workshops, seminars, or even interactive discussions, all designed to empower attendees and provide them with valuable knowledge and skills to apply in their professional and personal lives.
Attendees can benefit from these sessions in a variety of ways. They can gain new insights, develop new skills, and build relationships with other attendees. Additionally, they can gain a better understanding of the topics discussed and how to apply them in their own lives.
Additional Breakout Session Examples
From roundtable discussions to panel interviews, here are some additional examples of event breakout sessions that you can use:
Panel Discussion: A group of experts discusses a specific topic or theme, offering different perspectives and engaging in a conversation with the audience.

Hands-On Workshop: Encourage attendees to actively engage in practical exercises or activities related to a specific skill or topic in smaller groups, facilitated by one or several experts.

Case Study Presentation: A presenter shares a real-life case study, showcasing challenges, solutions, and lessons learned, allowing participants to gain practical insights.

Roundtable Discussion: Participants sit in small groups to discuss specific topics or questions, enabling interactive and collaborative discussions among peers.

Interactive Demonstration: The presenter demonstrates the features or functionality of a product, software, or technology, allowing participants to ask questions and explore its capabilities.

Lightning Talks: Multiple speakers deliver short, concise presentations on a variety of topics, providing diverse perspectives within a limited time frame.

Debate Session: Two or more individuals or teams present opposing viewpoints on a particular subject, engaging in a structured debate and encouraging critical thinking.

Q&A Session: Participants have the opportunity to ask questions directly to an expert or panel, fostering dialogue and addressing specific queries or concerns.

Networking Session: Focused on facilitating connections and interactions among attendees, providing structured activities or icebreakers to encourage meaningful networking.

Interactive Games or Simulations: Incorporates gamification or simulation exercises to engage participants actively, promoting learning, problem-solving, or team building.

Leveraging Technology for Breakout Sessions
In today's digital age, technology is crucial to enhancing the overall experience of conference breakout sessions.
Some of the most engaging breakout sessions make use of innovative tools like crowdsourcing and live polling to encourage attendee participation.
Plus, by tracking engagement with hashtags and gathering post-event feedback, you can measure the success of your breakout sessions and make data-driven decisions for future events.
Digital Tools for Interaction
Using digital tools like online surveys, polling apps, and communication platforms can help make your breakout sessions more interactive and engaging. These tools allow attendees to share their thoughts and opinions in real time, fostering a sense of collaboration and active participation.
Additionally, digital tools can be easily integrated into hybrid events, ensuring a seamless and connected experience for all attendees.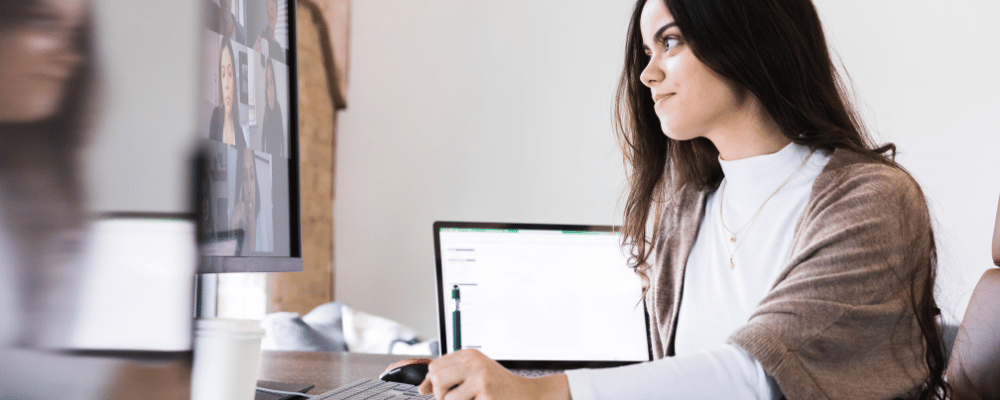 Virtual Breakout Sessions
Technology is especially important for virtual events. Virtual breakout sessions offer an excellent opportunity for remote attendees to engage in the conference and connect with others.
Make sure to analyze all your virtual meeting options, from the technology platform to the hosts of your event, to make the event seamless and engaging for attendees.
AI for Breakout Session Ideas
That's right: AI is here for your breakout sessions too. Whether it's getting ideas for session format or generating content, consider leveraging tools like ChatGPT for your breakout planning.
Facilitating and Moderating Breakout Sessions
A crucial aspect of successful breakout sessions is the role of facilitators and moderators. Facilitators should be able to skillfully lead sessions and encourage attendees to actively participate.
Moderators, on the other hand, help with logistics and ensure that the session runs smoothly. By choosing the right facilitators and moderators for your breakout sessions, you can create an engaging and productive experience for all attendees, ensuring the success of your event.
Choosing the Right Facilitator
The right facilitator can make or break a breakout session. A skilled facilitator should be able to guide the conversation without taking over and encourage participants to engage in the discussion.
Consider internal teammates to facilitate, or allow partners and sponsors to host certain sessions.
Encouraging Active Participation
To ensure active participation in breakout sessions, it's essential to foster an atmosphere of trust and open dialogue where participants feel comfortable expressing their thoughts and engaging with one another.
This can be achieved by setting clear goals and expectations, using interactive activities to engage participants, and ensuring minimal distractions during the session. Your facilitator can also be the key to unlocking better participation among your attendees.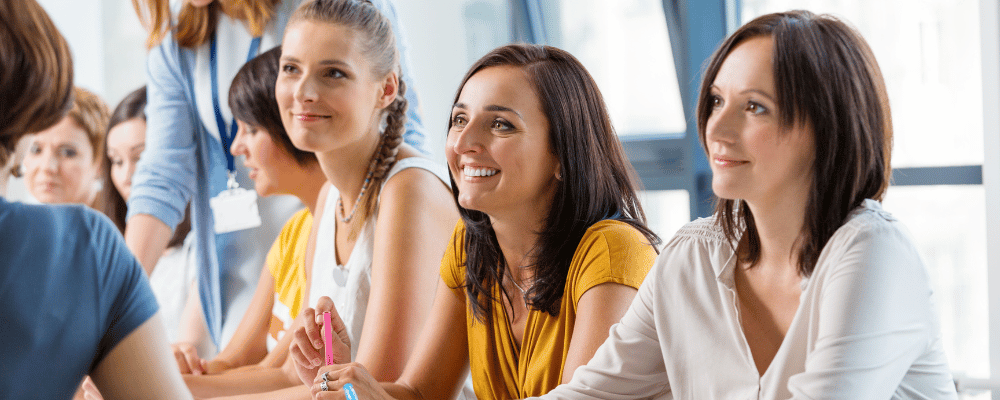 Measuring Breakout Session Success
Measuring the success of breakout sessions is an important process to assess their effectiveness and the impact they had on attendees.
Understanding the metrics and feedback you collect is crucial for the continuous improvement of your event and ensuring that your breakout sessions are engaging, valuable, and memorable.
Tracking Engagement with Technology
Whether you're using technology to track check-in for each session, or leveraging things like in-session polling, your event technology can be key to understanding the popularity of certain session topics or formats.
Start with these numbers to get a quantitative look at how your sessions performed.
Gathering Post-Event Feedback
Gathering post-event feedback is crucial for understanding the success of your breakout sessions and identifying areas for improvement. Conducting a post-event survey is the best way to get valuable feedback from your event attendees.
This survey should ask attendees questions about their experience and the overall impact of the session.
Offering incentives such as giveaways or discounts on tickets can also help increase response rates and ensure that you receive comprehensive feedback from your attendees.
Summary: Making Your Breakout Sessions Count
Breakout sessions are an integral part of any successful conference, providing attendees with the opportunity to engage with others, learn new skills, and explore topics that excite them.
By understanding the components of successful breakout sessions, leveraging technology, choosing the right facilitators and moderators, and measuring success, you can create an unforgettable conference experience for all attendees.
Ready to make your next conference shine? Let's brainstorm how to make your breakout sessions even better.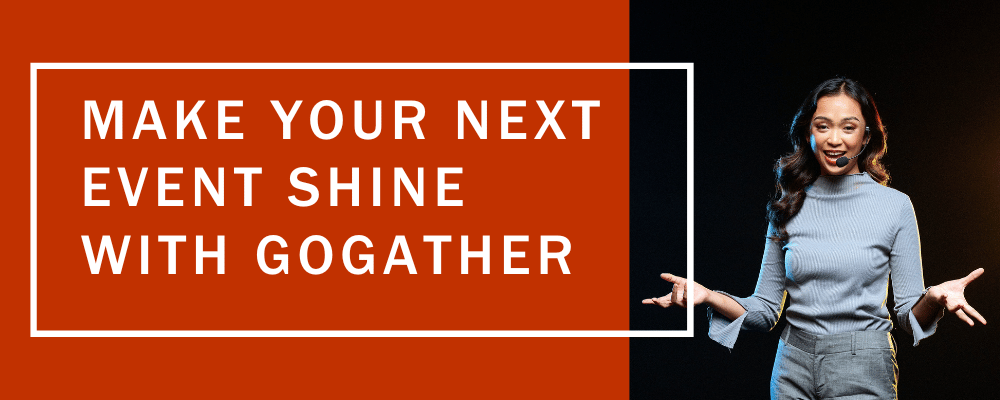 Frequently Asked Questions
What is an example of a breakout session?
Breakout sessions are a great way to break up the monotony of team meetings. By providing a chance for creative collaboration and knowledge exchange, they offer an opportunity for team members to bond and learn from each other. Examples of breakout sessions include hands-on workshops, lightning talks, speed networking sessions, walking tours, and networking meetings.
How do you host a virtual breakout session?
You can host a virtual breakout session on platforms like Zoom, ON24, or others. These sessions can be live or recorded content that are broken up into various times throughout the day or multi-day event.
Throughout your event, you can have virtual breakout rooms where participants can go to have smaller conversations and actively participate in discussions. We find these sessions especially important for virtual events since it's easy for attendees to get distracted and log off.
How long should breakout sessions last?
Breakout sessions should generally last 30-60 minutes, allowing attendees enough time to dig deeper into their topics of choice and maximize the value of the session. With careful planning, these shorter segments can be extremely effective for both the participants and the event organizer.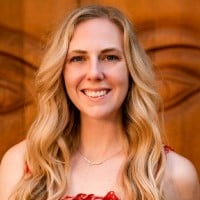 Katie Moser
Katie Moser is the Director of Marketing and Business Development at GoGather. She has an extensive background in creating content and branding for events, working with speakers, and managing agendas for conferences. When she's not updating blog posts and sending out social media posts, she helps clients identify areas of opportunity for their events from branding to communications. In her downtime, she enjoys spending time at one of the many beautiful San Diego beaches, exploring new breweries, or chilling at home with her cat.