Challenge: Creating Efficiencies While Staying on Budget
Event Network, North America's leading operator of gift shops at outstanding cultural attractions, experienced significant growth and was ready to take their annual conference to the next level for their 260+ Store Directors and support team members. They needed an event agency to complement their strong internal team's capabilities and make the overall event management process more efficient while staying within budget.
GoGather Actions
Collaborated in entire event planning process, providing expert recommendations

Managed myriad of event details, taking burden off internal client

Leveraged buying power with hotel chains and negotiated vendor cost savings

Implemented an online registration site, a first for this event

Strategized with client on ideas to support engagement goals, theme and cultural values

Incorporated team-building activities (assembling bikes and food-can sculptures for charity), hang-out room with games, and impressive theme nights
Winning Results
Higher-quality hotel secured, vendor services upgraded, online registration site created and event resources expanded

Accomplished more with less stress [and similar budget] by working smarter, enabling internal client to serve more in host role

Created high-touch, user-friendly event

Client viewed GoGather as trusted partner in their event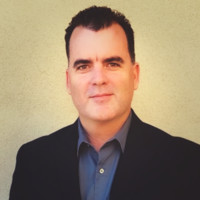 Brian Kellerman
Brian co-founded GoGather in 2008 to create an organization with big agency capabilities and a boutique agency feel. Working with top brands in multiple industries, Brian has translated corporate culture, goals and objectives into meaningful, personal experiences at events. From incentive programs in Bora Bora to conventions in Boston, Brian has covered the globe over the last two decades. As a leader within his agency and industry, Brian has served on the board of the San Diego chapter of the American Marketing Association and received one of the first Strategic Meetings Management Program certifications from the GBTA.