Challenge: Increase Franchise Attendance
Snelling, one of the largest franchise staffing agencies in the U.S., wanted to introduce their new executive management team and celebrate the company's 65th anniversary at their upcoming annual conference. The event was also an opportunity to reinforce the company's competitive strengths and prepare for growth opportunities in the rebounding economy.
The challenge was to increase franchisee attendance after declining event participation in the last two to three years. The recently appointed Marketing and Communications Lead knew she needed the right event management agency on board to ensure their goals were achieved. She turned to GoGather to help bring the executive team's vision to life.
GoGather Actions
Created a strong partnership bond early that instilled confidence and ensured a well-organized, enjoyable collaboration throughout the event planning and implementation process

Applied event expertise to enhance the internal team's plan and served as an ideas resource

Applied strategic meetings management process to manage event plans, logistics and budget and provide entire events team with real-time access to all details

Developed registration website promotion that created advance "buzz" to stimulate attendance

Added special touches throughout conference to personalize participant experiences

Upgraded the awards event with custom songs for each honoree, spotlights, and the 65th anniversary logo projected on a/v screens and recreated on desserts

Featured sponsors in strategically placed displays and on-site signage

Recommended affordable, fun branded promotional items from water bottles to pens
Winning Results
Exceeded previous year's attendance, reversing multi-year decline

Received only compliments and zero complaints on participants' event survey

Exceeded expectations while meeting all project deadlines and staying within budget

Delivered conference experience that built immediate excitement about next year's event

Received executive team's enthusiastic endorsement with post-event decision to use GoGather for next year's conference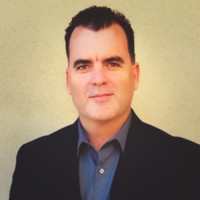 Brian Kellerman
Brian co-founded GoGather in 2008 to create an organization with big agency capabilities and a boutique agency feel. Working with top brands in multiple industries, Brian has translated corporate culture, goals and objectives into meaningful, personal experiences at events. From incentive programs in Bora Bora to conventions in Boston, Brian has covered the globe over the last two decades. As a leader within his agency and industry, Brian has served on the board of the San Diego chapter of the American Marketing Association and received one of the first Strategic Meetings Management Program certifications from the GBTA.