Are you struggling to stand out in the sea of events?
It's time to think beyond traditional event promotion tactics.
Creative event promotion ideas can make all the difference in driving attendance and ensuring your event's success.
In this blog post, we will explore 25 promotional ideas that will help you captivate your audience, boost ticket sales, and leave a lasting impression on potential attendees.
Short Summary
Maximize your event website's success and use social media for event marketing to increase attendance & engagement.

Offer incentives, exclusive deals, group discounts & VIP packages for a successful promotion.

Track and analyze promotional efforts with analytics tools for data-driven optimization.

Maximize Your Event Website
Creating an event website is essential for your event promotion strategy. It's the go-to page for all your event promotions and the hub where potential attendees can learn everything they need to know about the event, access the event agenda, and access your event registration.
To maximize your event website's potential and increase attendance rates, you should focus on three key aspects: user-friendly navigation, mobile optimization, and SEO best practices.
These optimization efforts will not only improve the user experience, but also make it easier for potential attendees to find information, register for the event, and ultimately boost ticket sales.
Let's dive into each aspect and explore how you can optimize your event website for success.
User-Friendly Navigation
In today's fast-paced digital world, web visitors form an opinion about your website in seconds.
To ensure your event website leaves a positive impression, focus on creating intuitive and easy-to-use navigation.
You don't necessarily need to show all the details of your event, but a good event website should clearly show these elements:
What the conference is (name, theme, topics, etc.)

Where and when the conference is being held

How to register + pricing tiers (if relevant)

Suggestions on accommodations, travel, etc.

If you have enough information to provide speaker and session topics, we highly recommend including that
By guiding users through your website with clear calls to action, you'll make it easier for them to find the information they need and increase the chances of them attending your event.
Mobile Optimization
In our increasingly mobile world, optimizing your event website for mobile devices is crucial, especially for virtual events. Mobile searches make up more than half of searches on Google.com, and visitors are more likely to stay on a mobile-friendly site.
To optimize your website for mobile devices, consider building a responsive layout, optimizing website speed, compressing images, and using HTML5 instead of Adobe Flash. Many site-building tools will already optimize your site for mobile, so you don't have to think about it while building the website.
By providing a smooth mobile event app experience for both virtual and in-person attendees, you'll ensure a successful mobile-first event.
SEO Best Practices
If you're looking to be discovered online, implementing SEO best practices is essential for increasing your event website's visibility in search engine results.
By optimizing your website's metadata, headers, images, titles, H1 heading, and alt text, you'll improve your chances of appearing in search results and reaching potential attendees.
Additionally, consider integrating relevant keywords throughout your content to make it more likely for users to find your event when searching for similar events online. (Send a note to your marketing team if you need help optimizing your site... trust us, SEO can be a rabbit hole.)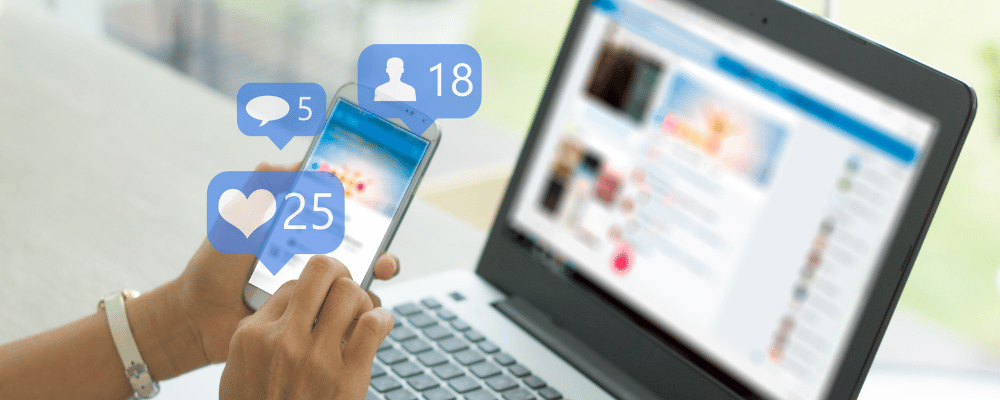 Harness the Power of Social Media
Social media is a powerful tool for event promotion, and when used effectively, it can significantly increase attendance and engagement.
By creating engaging social media posts, using event-specific hashtags, and collaborating with influencers, you can maximize visibility and reach a wider audience on various social media platforms.
You can also consider social media ads to drum up interest outside your immediate network, though you will need to budget well to ensure you're allocating enough spend to this effort.
And don't forget: your employees have the best networks. Encourage them to share out promotions as well. You can also ask your keynote speakers, event sponsors, and other participants to do the same.
Create Engaging Content
The key to successful event promotions is crafting content that resonates with your target audience and motivates them to attend your event.
Leverage various social media channels, such as Facebook, Twitter, and YouTube, to share sneak peeks, introductions to speakers, and insights into what participants will gain from attending your event.
Video goes a long way here. From YouTube videos to TikTok videos, consider ways you can leverage video prior to your event to drum up interest. It can be quick shots from your past events or even more casual videos of your organizers talking to your audience.
You can also try things like social media contests to engage your potential attendees and spread the word. Offer discounts and giveaways prior to the event and encourage people to share the contests with their own networks.
By creating a compelling narrative around your event, you'll not only grab your audience's attention, but also increase the chances of them sharing your content with their networks, further amplifying your event's reach.
Utilize Event-Specific Hashtags
Event-specific hashtags are a powerful tool for increasing visibility and engagement on social media platforms.
Crafting a personalized hashtag helps users locate the event and interact with it on social media. A well-crafted hashtag should be distinctive and engaging enough to make a lasting impression on your audience.
You can also try out hashtags that are related to the area you're hosting the conference (e.g. #Orlando) or more general industry-related hashtags (e.g. #MarketingConference). Do some research on each platform you plan to post on and gather a list of relevant terms that you can use in each post.
Collaborate with Influencers
Influencers play a crucial role in event promotion due to their built-in audience and ability to generate buzz for your event.
Influencer marketing is especially helpful in reaching a wider audience. These people act as your event ambassadors and can be very powerful in garnering interest.
Consider who in your industry might make a good partner to promote your event, and reach out to them to see if they'd be willing to share your event with their audience.
Think through how you want the influencers to partner with you. Ideas include creating sponsored content, hosting social media takeovers, or inviting them to attend your event as special guests.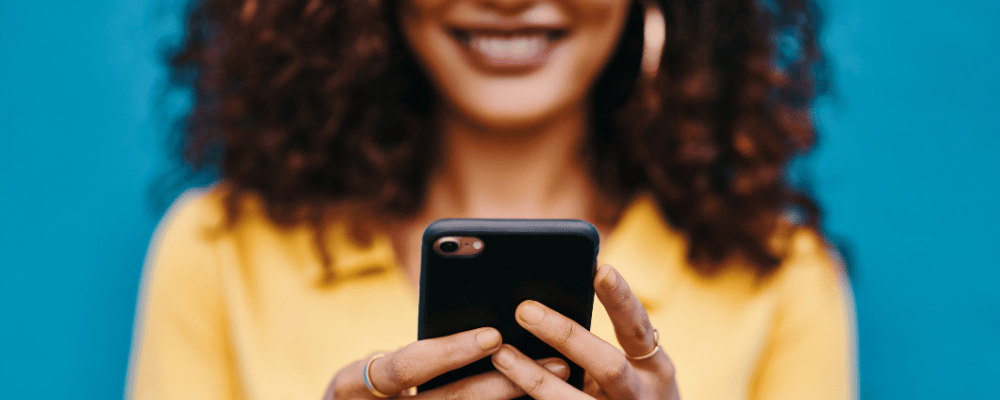 Leverage Email Marketing
Email marketing is an effective way to reach potential attendees and drive ticket sales for your event.
To make the most of your email marketing efforts, make sure to segment your email list, personalize your messaging, and utilize analytics tools to track the performance of your campaigns.
By focusing on these three key aspects, you can create targeted email campaigns that resonate with your audience, encourage them to register for your event, and ultimately boost attendance rates.
Segmentation
Many times, event promotion becomes a one-size-fits-all attempt. You send out a blanket email to all prospective attendees and leave it at that.
Sometimes that will work, but it may not be as effective as email segmentation.
Email segmentation can help you ensure each group within your target audience receives tailored email campaigns that resonate with their interests and needs.
By dividing your email list into smaller groups based on certain criteria, such as demographics, interests, or purchase history, you can craft more personalized emails that better resonate with your audience and increase the likelihood of them attending your event.
Personalization
Personalizing your email campaigns can also lead to increased engagement and higher open rates.
Techniques for personalizing email campaigns include using the recipient's name, customizing content based on their interests, and tailoring offers to their needs.
Just make sure you don't overdo it. There's a fine balance between "cool" personalization and "creepy" personalization. Adding in some of their interests? Cool. Mentioning you saw they were looking at a specific page on your website? Not so cool.
Analytics
Optimize your campaigns by tracking analytics throughout the invite process.
Tracking email open rates, click-through rates, and conversion rates can provide valuable insights into the effectiveness of your campaigns and help you identify areas for improvement.
Once you have some data from initial invite sends, tweak your messaging, segments, or other areas of your campaign to increase its effectiveness.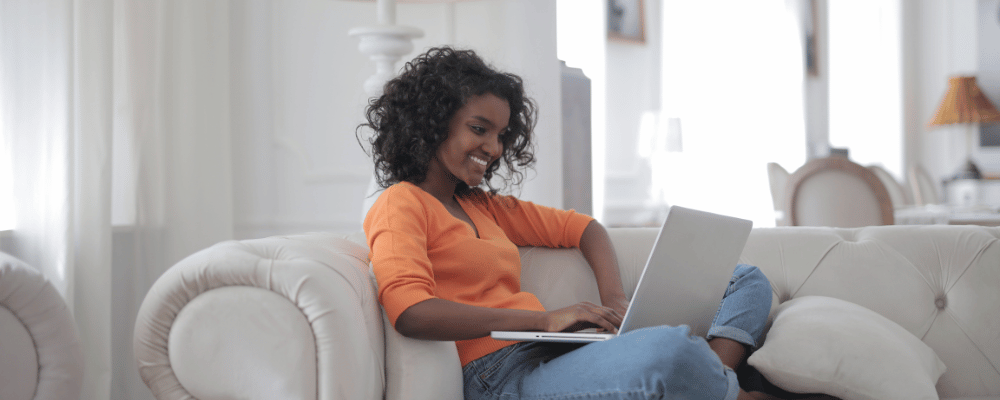 Offer Incentives and Exclusive Deals
Incentives and exclusive deals can play a crucial role in attracting potential attendees and increasing ticket sales for your event.
By offering enticing incentives such as group discounts, VIP packages, and referral programs, you can create a sense of urgency and added value for your event, ultimately encouraging more people to register and attend.
In this section, we'll explore various incentives and exclusive deals that can help you boost attendance, create buzz around your event, and make it stand out from the competition.
Group Discounts
Offering group discounts is an effective way to encourage people to bring their friends and colleagues to your event, ultimately boosting attendance.
To effectively offer group discounts, consider incentivizing ticket sales with event promotions and special offers, providing automatic discount codes, and offering special discounts or packages for group registrations.
This type of offering can also create a word-of-mouth promotion wherein people spread the info about your event in an attempt to get discounted tickets. It can be a highly effective way to gain more attendees.
Plus, encouraging groups to attend your event creates a sense of shared excitement and community, setting you up for success during the event itself.
VIP Packages
VIP packages can attract high-value customers and increase revenue for your event.
VIP packages should provide exclusive perks and experiences that make your attendees feel special and valued, such as private concierge service, on-site storage, VIP lounge access, and early entry to events.
Many VIP packages also offer the ability to meet with keynote speakers, get exclusive content or special access to private events. Consider what might be most valuable to your attendees and craft a VIP package that will excite and motivate them.
You can also consider doing tiered VIP packages to capture those that might not be willing to swing for the all-inclusive package.
Referral Programs
Referral programs are an excellent way to reward your existing customers for promoting your event and bringing in new attendees.
By offering attractive rewards, such as discounts, free tickets, or other enticing incentives, you can encourage your customers to share your event with their networks.
Implementing a successful referral program involves making it easy for customers to share the program, providing them with pre-written messages, links, or other promotional materials, and keeping them engaged throughout the process.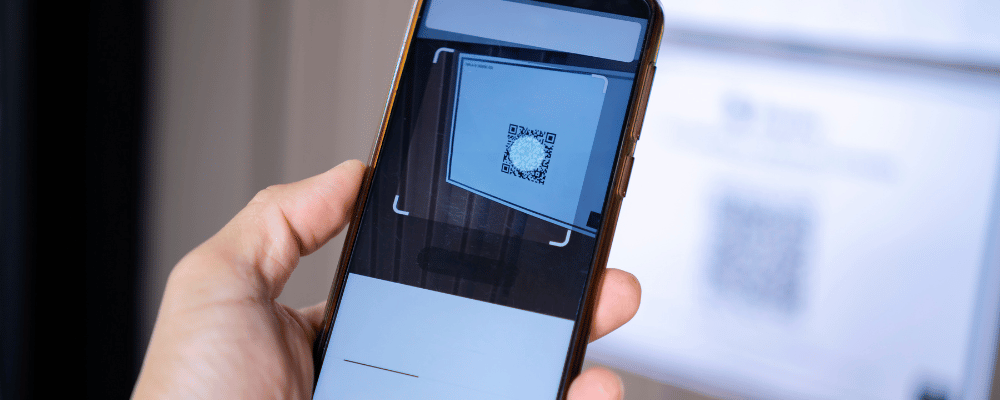 Utilize Offline Marketing Tactics
While online marketing tactics are essential for promoting your event, don't overlook the power of offline marketing strategies.
Tactics such as print materials, local partnerships, and community outreach, can help you reach potential attendees who may not be active online or who prefer traditional forms of communication. Plus, it's increasingly becoming a way to get seen in an increasingly busy digital world.
In this section, we'll explore various offline marketing tactics that can help you increase local awareness, build relationships with local businesses, and ultimately drive more attendees to your event.
Print Materials
Print materials, such as flyers, posters, and brochures, can be an effective way to promote your event in local areas.
Make sure your messaging is clear, your call to action is engaging, and your contact information is easy to find.
The design should be eye-catching and consistent with your event branding, making it easy for potential attendees to recognize your event and connect with your message.
Also make sure it's clear how people can register. QR codes are easy and very popular these days and we highly suggest adding one to your flyer. However, we also recommend including a plain URL or social media group that people can search for themselves. This helps increase the trust associated with your event and will capture those who don't trust QR codes.
Distribute these materials in places that your audience might frequent. Maybe it's cafes and wellness centers, or maybe it's bars and gyms. Consider carefully their interests and choose locations accordingly.
Direct mail is another highly effective way to promote your event. If you have a set list of people you wish to invite and are able to obtain their addresses, you can send them invites or even gift packages to encourage them to sign up.
Local Partnerships
Partnering with local businesses can help you reach new audiences and create valuable relationships within your community.
To form successful local partnerships, identify businesses that align with your event's target audience and approach them with a compelling value proposition.
As with online promotions with event partners, make sure it's easy for these partners to promote your event. Provide them with materials, scripts, and additional information to make them successful.
Community Outreach
Community outreach is an essential component of a successful event promotion strategy.
By engaging with local organizations and increasing awareness of your event, you can build relationships and foster a sense of community around your event.
Engage with local community groups, schools, and nonprofit organizations to spread the word about your event and create a buzz in your local area.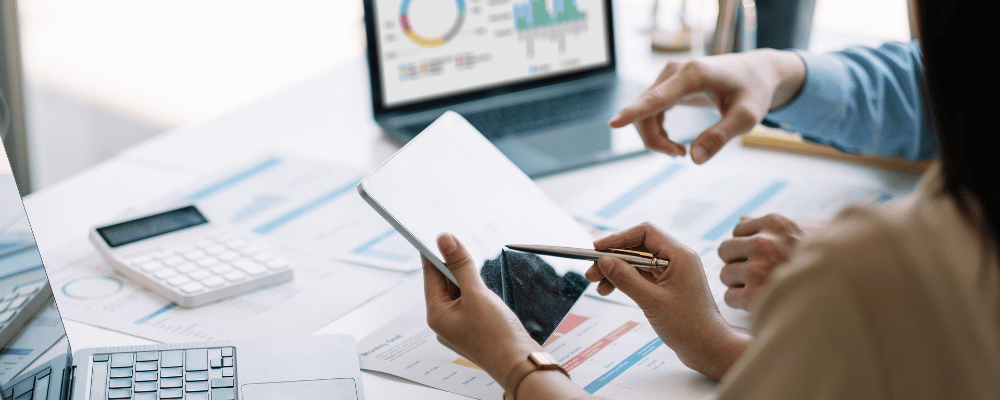 Track and Analyze Promotional Efforts
To optimize your future event promotion campaigns, it's crucial to track and analyze your current promotional efforts.
By measuring the success of your campaigns and identifying areas for improvement, you can make data-driven decisions and maximize your return on investment.
In this section, we'll explore various techniques for tracking and analyzing your event promotion efforts, including analytics tools, A/B testing, and adjusting and optimizing based on data.
Analytics tools
Analytics tools can help you measure the success of your event promotion campaigns and identify areas for improvement with valuable data.
By building an event-tracking plan, identifying actions that impact your marketing objectives, and determining which events to track, you can gain valuable insights into your promotional efforts.
Your website host and social media platforms likely already have analytics built in that you can leverage. Make sure to track these consistently to be able to make real-time changes.
A/B testing
A/B testing is a powerful method for comparing different versions of your event promotion campaigns and determining which performs better.
To conduct effective A/B testing, set clear goals, focus on regularly sent emails, test one element at a time, and wait the ideal amount of time before analyzing the results.
By confirming the statistical significance of your test results, you can make informed decisions about which version of your campaign to use and optimize your promotional efforts.
Adjust and optimize
Adjusting and optimizing your event promotion campaigns based on data can help you maximize your return on investment and ensure the success of your event.
Techniques such as offering early bird registration and providing unique promo codes to past attendees, speakers, and sponsors can help you fine-tune your promotional efforts and drive more attendees to your event.
Summary
These event promotion ideas can significantly impact the success of your event.
By optimizing your event website, harnessing the power of social media, leveraging email marketing, offering incentives and exclusive deals, utilizing offline marketing tactics, and tracking and analyzing your promotional efforts, you can create a buzz around your event and attract more attendees.
Embrace these innovative promotional strategies and watch your event's success soar to new heights!
Want some help figuring out the best ways to promote your event? Let's chat about how GoGather can help you make your next event a success.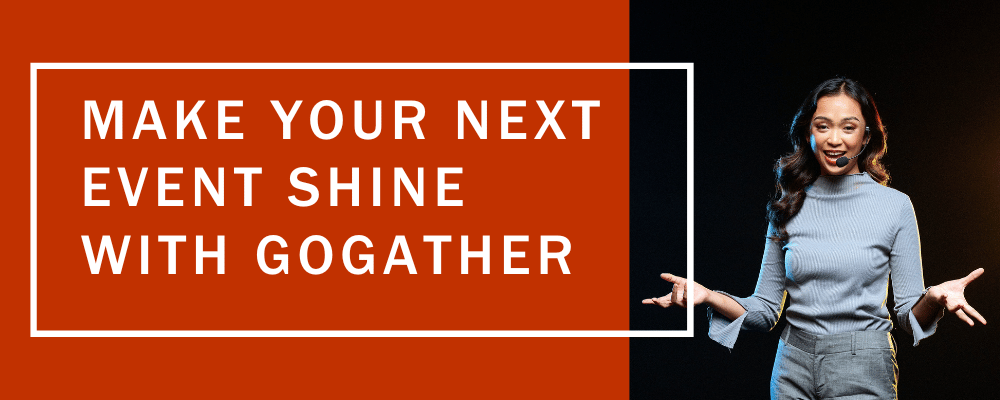 Frequently Asked Questions
How do you promote an event?
Getting the word out about your event doesn't have to be a daunting task. Use strategies like building an engaging event website, personalizing email outreach, offering discounts, creating QR codes, and leveraging sponsors, influencers, press, and social media to increase audience engagement and ensure your event is successful.
How do you attract customers to a promotional event?
To attract customers to a promotional event, leverage sponsors and influencers to spread the word on social media. Live stream your event content and use fun contests to generate interest.
Additionally, be sure to list your event on event discovery sites and promote it via social media using content marketing and attractive images.
How do I get more people to attend an event?
Do you want more people at your event?
Event planners can get more people to attend an event and increase ticket sales in a few creative ways.
Offer early bird registration

Leverage social media influencers

Conduct a social media contest

Host a smaller-scale virtual event to produce hype

Offer prizes for signing up

Create enticing VIP packages

Make it insanely easy to sign up

As always, make sure you understand your audience, where they're traveling from, and what they're interested in, and tailor your event to meet them.
What are the examples of promotional events?
Promotional events can help you create buzz for a new product or service. Examples of promotional events include giving out free samples, organizing online contests, hosting a virtual scavenger hunt, providing product demonstrations, and more.
How do you promote an event creatively?
To promote an event creatively, you should consider offering early bird registration incentives, placing a sign outside your business, creating a landing page with event-specific branding, participating in content marketing, sending email blasts to reach your audience, posting pre-event behind-the-scenes posts, using social media retargeting ads and creating a day-of-event hashtag.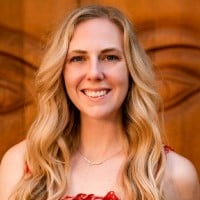 Katie Moser
Katie Moser is the Director of Marketing and Business Development at GoGather. She has an extensive background in creating content and branding for events, working with speakers, and managing agendas for conferences. When she's not updating blog posts and sending out social media posts, she helps clients identify areas of opportunity for their events from branding to communications. In her downtime, she enjoys spending time at one of the many beautiful San Diego beaches, exploring new breweries, or chilling at home with her cat.