Wellness Retreats:
Recharge, Rejuvenate, and Achieve Peak Performance
An executive wellness retreat offers a valuable opportunity for high-level professionals to rejuvenate, recharge, and optimize their performance. In today's fast-paced and demanding corporate world, it's essential for executives to prioritize their well-being.
This article presents a comprehensive guide to planning an executive retreat that combines relaxation, personal growth, and rejuvenation.
From selecting the ideal location to curating enriching activities and fostering a supportive environment, these ideas will help organizers create an experience for executives seeking to enhance their well-being and achieve peak performance.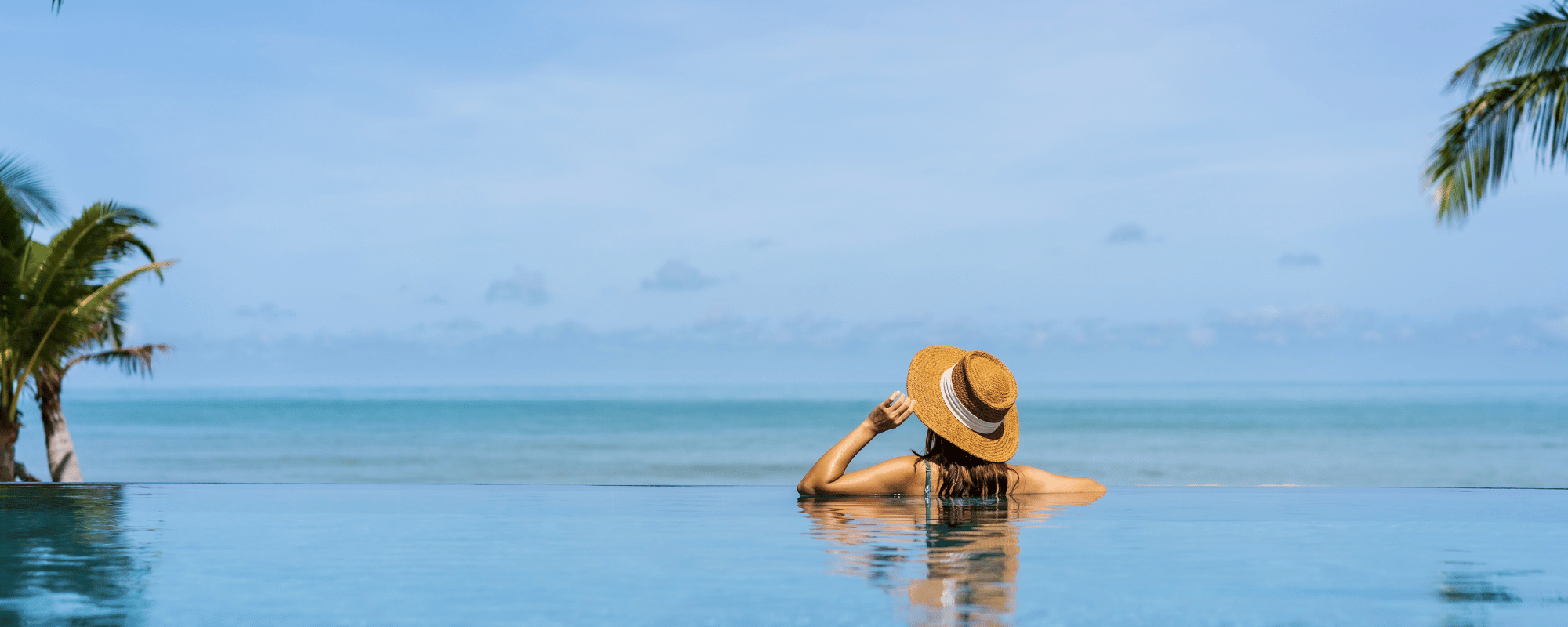 Why Are Executive Wellness Retreats Important?
Executive retreats have become increasingly important over recent years. These dedicated events offer high-level professionals a unique opportunity to step away from their daily routines, recharge, and prioritize their well-being.
Here are four ways we've found wellness retreats provide value to businesses: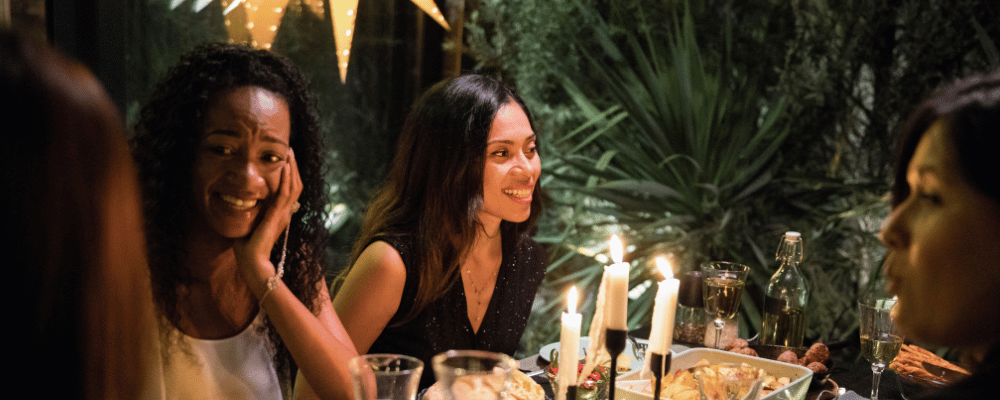 1. Focused Environment for Business Ideas
Executive retreats provide a focused environment for strategic planning and decision-making. According to a survey by the Executive Leadership Council, 78% of executives believe that retreats enhance strategic thinking and decision-making processes.
It's vital to allow your team time to get away from the board room and reflect on the year before and the years upcoming alongside the other executive team members.
Often, we find these are the best moments for creative thinking. New ideas are often sparked during casual meals or relaxing activities.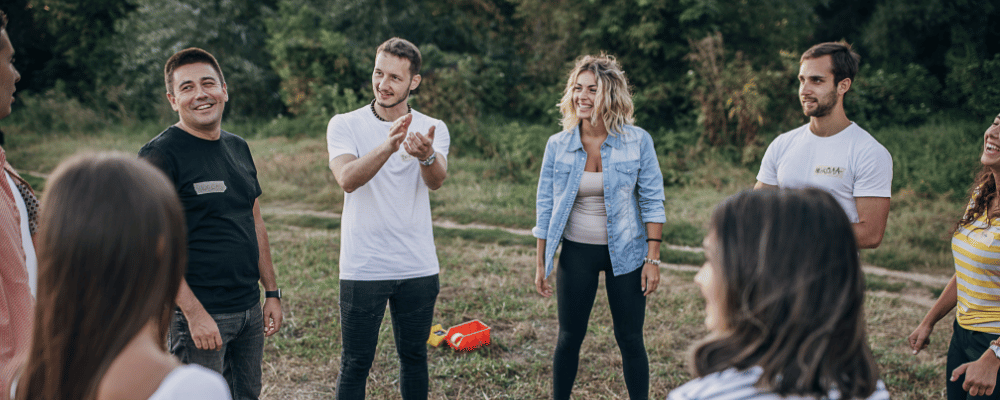 2. Team Building and Collaboration
Retreats foster team building and collaboration among executives. A study conducted by Harvard Business Review revealed that 70% of executives believe that team dynamics improve after attending a retreat.
Moreover, the same study found that 80% of executives reported an increased ability to work collaboratively following a retreat.
Find time during the program to bring your group together for focused team-building sessions, whether that's through group cooking classes, fitness classes, or other exercises.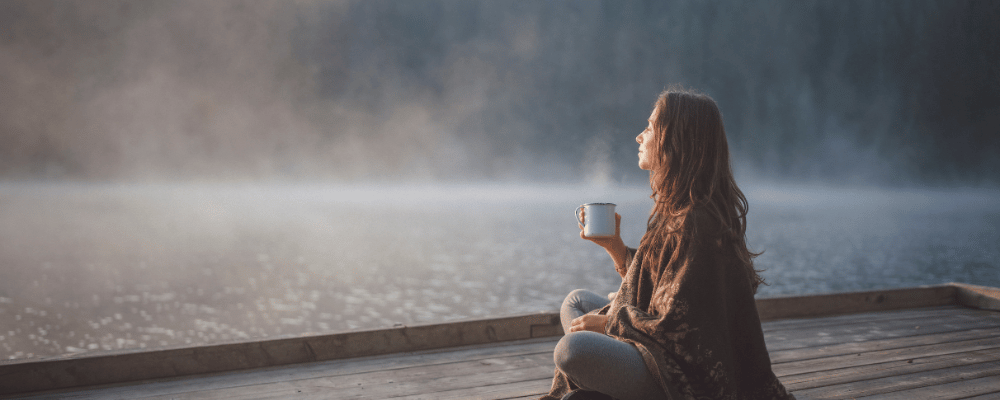 3. Stress Reduction and Mental Health
Executive retreats offer an opportunity for stress reduction and well-being. The American Psychological Association states that stress costs businesses billions of dollars each year due to decreased productivity and increased healthcare expenses.
By providing a dedicated space for stress reduction, burnout prevention, fatigue reduction, and emotional well-being, these retreats address the mental health challenges often faced by executives.
These types of programs offer the opportunity for individuals to focus on their health goals, fitness goals, and spiritual goals, which can help improve their well-being overall.
They also promote work-life balance, help establish boundaries, and foster peer support and connection, all of which contribute to positive mental health outcomes.
By prioritizing mental health through retreats, organizations can support the long-term success and resilience of their executives while creating a healthier work environment.
4. Leadership Development
Retreats serve as a platform for leadership development and personal growth.
A study by the Center for Creative Leadership found that leadership development programs, including retreats, result in a 25% increase in leadership skills.
Retreats allow executives to step back from their day-to-day responsibilities, reflect on their leadership style, and acquire new skills to enhance their effectiveness.
How to Plan the Ideal Executive Wellness Retreat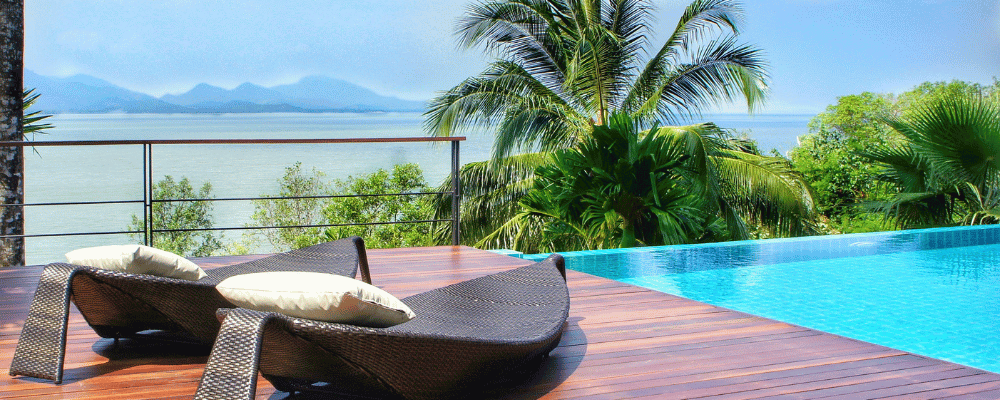 1. Select the Perfect Location
Choosing the right location sets the tone for a successful retreat. Opt for serene and picturesque destinations like secluded resorts, spa retreats, or wellness centers nestled amidst nature.
Consider factors like accessibility, privacy, and a soothing ambiance that facilitates relaxation.
Ideally, the location should offer a variety of amenities, such as spa facilities, fitness centers, and outdoor spaces for activities and meditation.
Collaborate with professional event planners who specialize in wellness retreats to ensure the chosen location aligns with the retreat's objectives.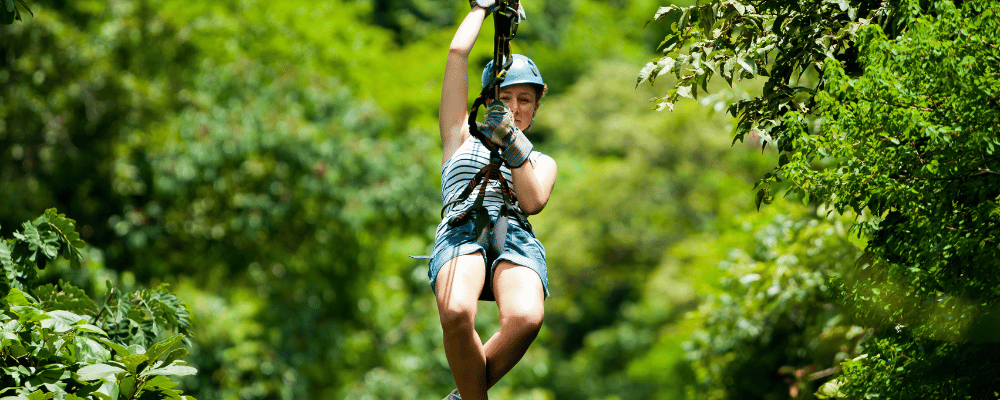 2. Balance Rest and Activity
A successful executive wellness getaway strikes a balance between restful activities and engaging exercises.
Create a schedule that includes ample downtime for relaxation, such as spa treatments, meditation sessions, and quiet time in nature. Offer rejuvenating activities like yoga, tai chi, or mindfulness workshops to enhance mindfulness and stress reduction.
Additionally, consider energizing physical activities such as hiking, swimming, or team-building exercises to promote camaraderie and boost physical well-being.
Make sure to offer a variety of options to cater to different preferences and fitness levels, and allow participants to personalize their experience.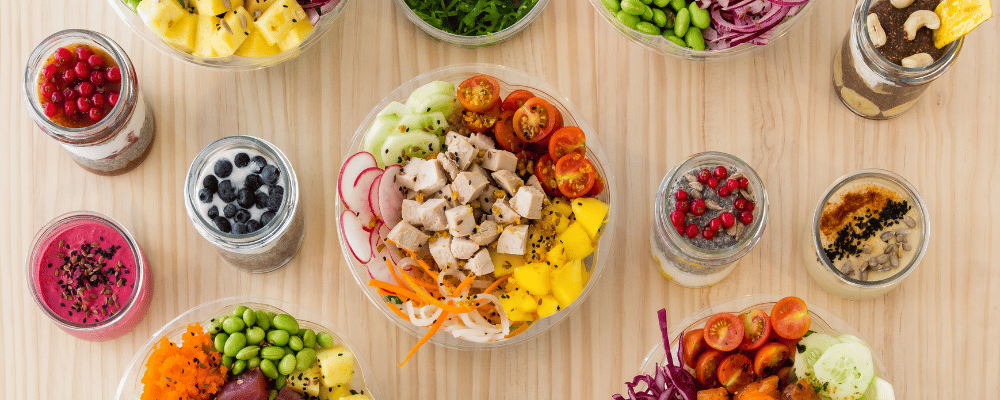 3. Nurture Nutrition and Healthy Eating
Nutrition plays a pivotal role in overall wellness.
One of our favorite aspects of a wellness retreat is an emphasis on healthy eating throughout.
Many wellness-focused properties offer programs like this but you can also collaborate with a professional nutritionist to design a menu that offers a balance of nutrient-rich, whole foods. Incorporate fresh fruits, vegetables, lean proteins, and whole grains, while minimizing processed foods, refined sugars, and unhealthy fats.
It's also fun to offer educational sessions or cooking classes that teach participants how to incorporate healthy eating habits into their daily lives, empowering them to continue their wellness journey beyond the retreat.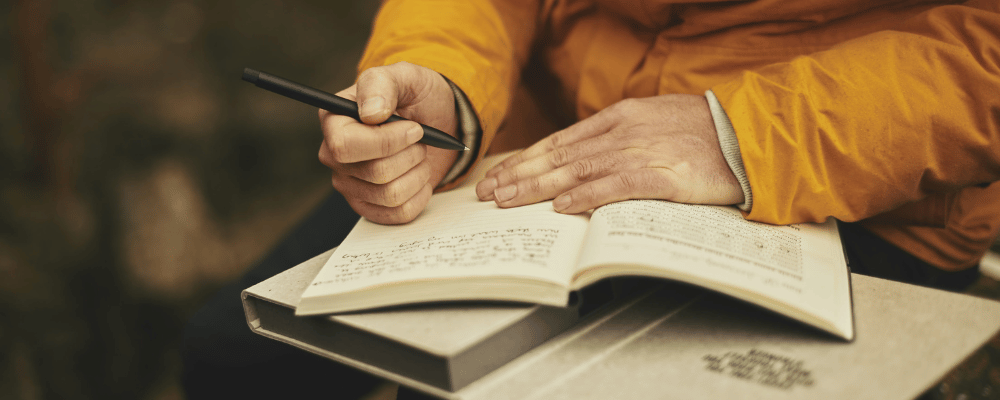 4. Promote Well-being
Executive wellness extends beyond physical health.
Prioritize mental and emotional well-being by incorporating practices that reduce stress and promote self-care. We love to include workshops on mindfulness, gratitude, or stress reduction.
Additionally, meditation sessions, guided visualization exercises, and journaling can help participants explore their thoughts and emotions.
Creating a supportive and inclusive environment allows executives to address challenges, cultivate self-awareness, and develop strategies for maintaining well-being even in high-pressure situations.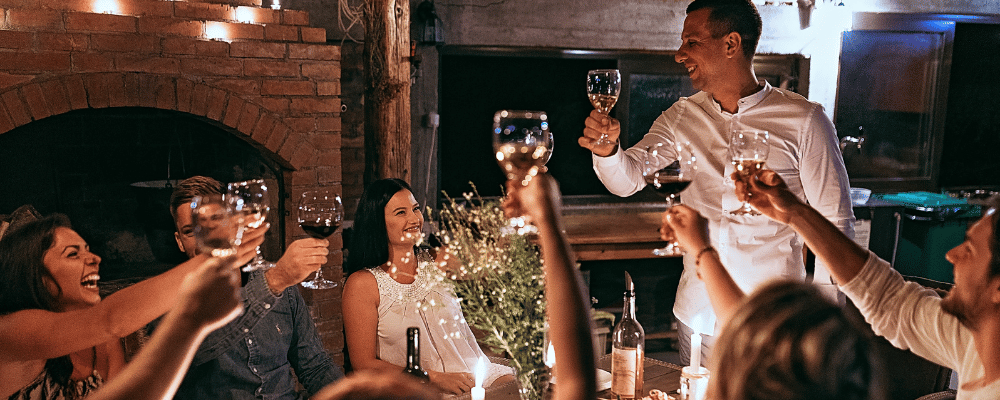 5. Foster Networking and Community Building
Your wellness program provides an excellent opportunity for professionals to network and build meaningful connections.
Incorporate group activities, such as team-building exercises, interactive workshops, and networking events, to encourage collaboration and relationship-building among participants.
We like to incorporate team dinners and collaborative classes throughout the event to balance the individual sessions.
These activities can foster a sense of community, allowing attendees to share experiences, exchange ideas, and develop lasting professional relationships.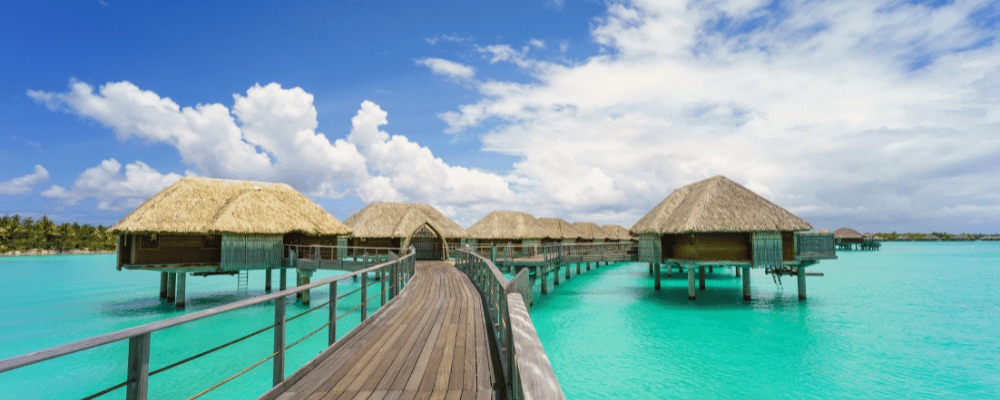 Where to Host Your Executive Retreat
From Europe to Asia, here are 10 luxury resorts and locations to host your event:
Mii Amo Spa, Sedona, Arizona, USA: Nestled in the red rock canyons of Sedona, Mii Amo Spa offers luxurious accommodations, rejuvenating spa treatments, and personalized wellness programs for a truly transformative experience.
Como Shambhala Estate, Bali, Indonesia: Set amidst the lush jungle of Ubud, Como Shambhala Estate is a wellness retreat known for its holistic approach to wellness, offering luxurious accommodations, spa treatments, yoga classes, and wellness consultations.
Amansala Yoga & Wellness Resort, Tulum, Mexico: Located on the beautiful beaches of Tulum, Amansala Yoga & Wellness Resort offers eco-friendly accommodations, daily yoga classes, wellness workshops, and beachfront relaxation for a serene and rejuvenating retreat experience.
Nayara Wellness Retreat, Costa Rica: Surrounded by tropical rainforests and volcanic hot springs, Nayara Wellness Retreat provides luxury accommodations, spa treatments, yoga classes, and nature activities, allowing attendees to reconnect with nature.
Monastero Santa Rosa, Amalfi Coast, Italy: Situated on a cliffside overlooking the Amalfi Coast, Monastero Santa Rosa offers luxurious accommodations, a renowned spa, Mediterranean cuisine, and panoramic views for an indulgent and peaceful experience.
Aro Ha Wellness Retreat, Queenstown, New Zealand: Located amidst the stunning Southern Alps, Aro Ha Wellness Retreat offers eco-friendly accommodations, daily yoga and meditation classes, adventure activities, and nourishing plant-based cuisine.
Post Ranch Inn, Big Sur, California, USA: Perched on the cliffs of Big Sur, Post Ranch Inn offers luxurious accommodations, spa treatments, guided hikes, and stargazing experiences.
Trisara, Phuket, Thailand: Set on a private bay, Trisara offers luxury villas, a renowned spa, beachfront yoga sessions, and a focus on holistic wellness, creating an idyllic retreat environment.
Atzaro Spa Hotel, Ibiza, Spain: Surrounded by lush gardens and orange groves, Atzaro Spa Hotel offers stylish accommodations, a tranquil spa, yoga and meditation classes, and a peaceful atmosphere for participants to unwind and recharge.
Six Senses Yao Noi, Phang Nga Bay, Thailand: Set on a private island, Six Senses Yao Noi offers luxurious villas with private pools, a world-class spa, wellness programs, and breathtaking views, providing attendees with an exclusive and rejuvenating retreat experience.
Conclusion
Executive wellness retreats hold immense value in the modern business world. They provide high-level professionals with a dedicated space to nurture their well-being, foster personal growth, and enhance their overall performance.
As organizations recognize the importance of supporting their executives' well-being, executive retreats are the ideal opportunity to unlock the full potential of your leadership team.
Let's chat about how GoGather can help you plan your next luxury escape.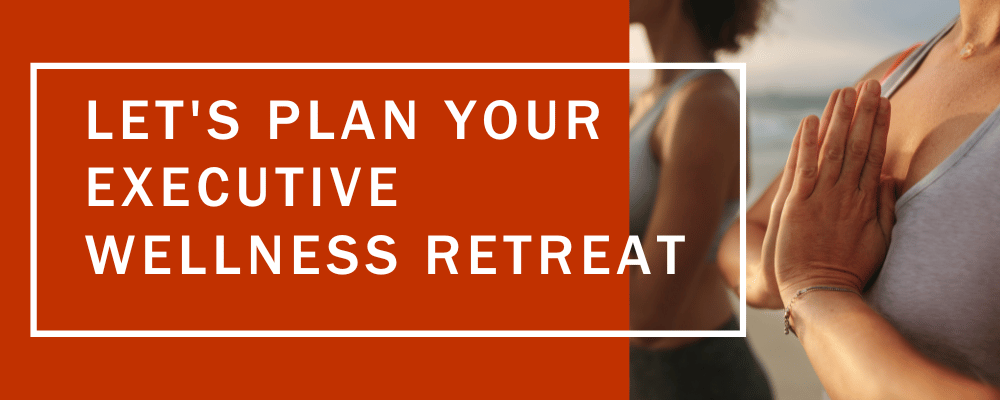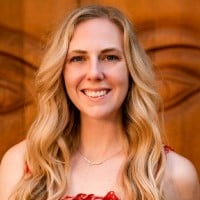 Katie Moser
Katie Moser is the Director of Marketing and Business Development at GoGather. She has an extensive background in creating content and branding for events, working with speakers, and managing agendas for conferences. When she's not updating blog posts and sending out social media posts, she helps clients identify areas of opportunity for their events from branding to communications. In her downtime, she enjoys spending time at one of the many beautiful San Diego beaches, exploring new breweries, or chilling at home with her cat.