Events are back in full swing.
According to Bizzabo, "98% of event organizers are planning to host at least one 1 in-person event in 2023, while 85% plan to host at least three and 35% plan to host at least 10."
Beyond that, many companies are facing layoffs and finding that this influx of events is coinciding with a reduction in headcount. Employees are being asked to balance more tasks that aren't in their original scope of work, including event planning.
Is your business ready to handle this challenge?
Event planning is a crucial component of many businesses, but it can be a challenging task to handle in-house. With a reduction in staff and an increase in events, it can be advantageous to work with an external events agency to ensure your events are still a success.
In this article, we will discuss ten benefits of outsourcing your event planning to an agency, especially when facing a reduced headcount.
1. Cost-Effectiveness
Outsourcing event planning to an agency is often more cost-effective than hiring a full-time event planner.
Budgets are more important than ever, with inflation continuing to affect costs. According to a survey by Skift Meetings, 57.8% of attendees reported less value for their money now than in 2019. With budgets already stretched tight by rising event costs, it can be difficult to justify an in-house resource.
With an agency, you pay only for the services you need, and you don't have to worry about employee benefits, vacation time, and other expenses that come with hiring a full-time employee.
Additionally, agencies typically have more buying power and a greater network of contacts than an individual planner, which means they can negotiate better rates with vendors and suppliers.
Lastly, the shift back to in-person events is shocking budgets. According to Zippia, "the average in-person event is 47.8% more costly than the average virtual event." Even if you're prepared for this transition back to fully in-person events, you'll want a team that has a full understanding of the current market and rates, and can help you design an event within budget.
2. Access to a Team of Experts
According to a survey by MPI, 70% of corporate event planners use external resources for their events.
Why do so many companies opt to hire outside instead of staffing internally?
One of the main reasons is that you gain access to focused, experienced professionals when you hire an event planning agency. They likely have a team with diverse skills that your one planner might not be able to cover as effectively.
3. Increased Efficiency
Outsourcing event planning to an agency can help increase efficiency in your organization. The agency will handle all the planning and coordination, freeing up your time and resources to focus on other areas of your business.
This can be particularly useful for smaller or more nimble businesses that may not have the resources to dedicate to event planning. Your HR manager shouldn't have to be the one planning your annual kickoff meeting, and your marketing team should be focusing on bringing in revenue.
A dedicated team of experts can keep your internal employees focused on their critical tasks while still helping you plan a successful event. Plus, you won't have to spend time training a new employee, which can also take away from your business's core focus.
4. Reduced Risk
An event planning agency is experienced in managing events and reducing the risk of errors or mistakes. By outsourcing your event planning, you can ensure that your events are well-planned and executed, reducing the risk of costly mistakes.
This can be particularly important for high-stakes events such as conferences or product launches.
When your new business or product is on the line, you want to make sure your event goes off without a hitch. Bringing in an experienced team of experts can help ensure the money you spend is worthwhile.
There are also general risks associated with any event, including emergencies or cancelations. Event planning agencies can help you draft emergency plans and negotiate contracts to mitigate the effects on your business and attendees.
5. Access to Resources
Event planning agencies have established relationships with vendors and suppliers, giving them access to a wide range of resources. This means that they can secure better deals and services for your events, resulting in cost savings and better quality events.
They also have a team that is experienced in negotiations, which means they can often get you better rates for vendors and venues.
6. Fresh Ideas
According to a survey by Bizzabo, 45% of event organizers were prioritizing attendee engagement in 2022, meaning new ideas are important when planning.
An event planning agency brings fresh ideas to the table. They have experience planning a wide range of events and can offer unique and creative ideas that you may not have considered.
This can be particularly beneficial for companies that are looking to stand out from their competitors. An event agency can help you align your event goals with your business goals, provide new ideas, and execute those ideas.
7. Scalability
According to Bizzabo, "41% of event professionals are putting on more events in 2023 than they originally planned." Even if you have resources in-house, increases in the number of events you host or attend mean your planners are stretched thin.
An event planning agency can scale its services to meet your needs. Often, they have networks of contractors that can help you onsite, as well as a large network of vendors to run your event.
8. Time Savings
Outsourcing event planning to an agency saves you time. The agency handles all the details, from vendor negotiations to event coordination, allowing you to focus on other important tasks.
By leaving this work to an experienced agency, you can free up your time and focus on other important tasks. This can be especially beneficial for small business owners who may have limited resources and time to devote to event planning.
9. I
ncreased ROI
According to Bizzabo, more than 30% of event planners expect event ROI to decrease or be negative in 2023.
ROI is incredibly important to track with events, since they can be a major source of spend. But event marketing is also key to revenue, with an article from Visme citing, "83% of brands say that event marketing has consistently increased their sales."
If your event goal is to bring in revenue, it's vital that it's planned and executed properly. You need experts with experience bringing in consistent revenue for their clients through events, which an events agency can supply.
The agency will work to ensure that your events are well-planned and executed, resulting in better attendance, engagement, and revenue.
For example, if you're hosting a product launch event, an agency can help you create an engaging experience for attendees that increases the likelihood of product sales. Their expertise means they know what works.
10. Greater Flexibility
Working with an event planning agency provides greater flexibility.
This flexibility allows you to adjust the scope of work as needed and ensures that you are not overpaying for services you don't need.
Additionally, an agency can adapt to your changing needs over time, providing ongoing support and guidance as your business evolves. This can be especially beneficial for businesses that are growing rapidly and need to quickly adjust their event planning strategies.
The Bottom Line
Outsourcing your event planning to an agency offers many benefits over hiring a full-time event planner. From cost savings to increased efficiency and access to a team of experts, outsourcing to an agency can help you plan successful events while freeing up your time and resources to focus on other aspects of your business.
Outsource Your Event Planning with GoGather
Ready to plan your next event with an events agency that can help you execute successful events at scale? Let's discuss your upcoming plans and see if GoGather might be the right fit for you.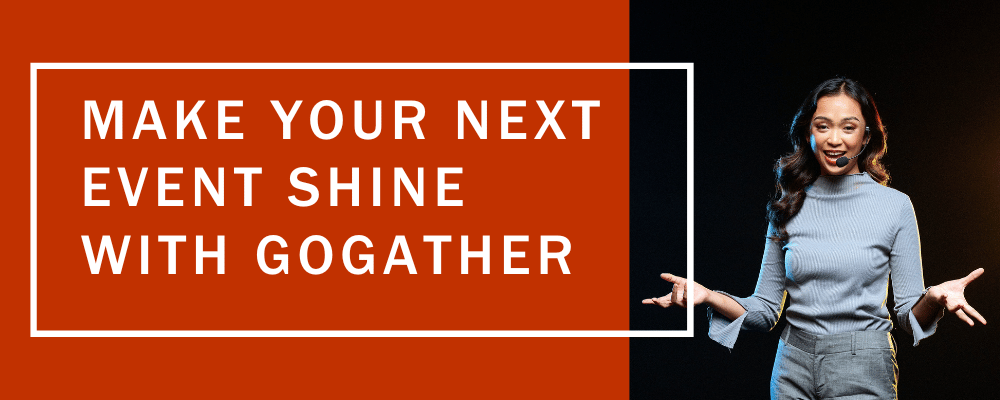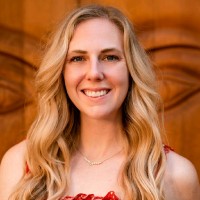 Katie Moser
Katie Moser is the Director of Marketing and Business Development at GoGather. She has an extensive background in creating content and branding for events, working with speakers, and managing agendas for conferences. When she's not updating blog posts and sending out social media posts, she helps clients identify areas of opportunity for their events from branding to communications. In her downtime, she enjoys spending time at one of the many beautiful San Diego beaches, exploring new breweries, or chilling at home with her cat.