Your company retreat is a time to not only have fun with coworkers, but to bond, relax, and prep for the year ahead. It's vital to get the right mix of activities and interactions to make sure the retreat is productive.
So how do you accomplish that?
In this blog post, we'll explore ways to make your next company retreat successful in ways that will have a lasting positive impact on your team and organization.
Short Summary
Company retreats motivate employees & build team unity.

Plan carefully to create positive impacts on the team and organization.

Incorporate activities that promote collaboration, wellness, skill development & inclusivity for a successful company retreat experience!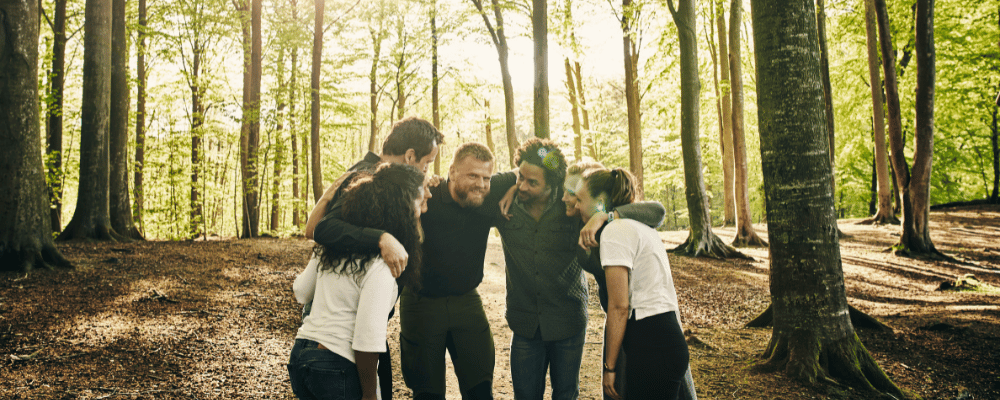 The Importance of Company Retreats
Company retreats are more than just a fun getaway.
They provide an incredible opportunity to improve employee engagement, team bonding, and company culture, which are all aspects you need to run a successful company.
By bringing the entire team together, corporate retreats offer a unique chance to brainstorm ideas, work on projects, and create a roadmap to reach company goals. The experience of engaging in team-building activities during a corporate retreat can also lead to closer-knit teams and a surge in company morale.
A successful retreat can have a lasting impact on employee engagement and team dynamics, which ultimately boosts morale and productivity.
This is especially important for remote teams, who may not be able to bond and collaborate in person regularly. Retreats provide a rare opportunity for remote employees to connect on a personal level, enhancing the overall company culture.

Planning a Successful Company Retreat
To plan a successful company retreat, consider factors such as company objectives, destination, season, and a mix of work and recreational activities.
Company Objectives
Make sure you clearly define your goals and KPI's for this event. Outline your budget, your overall objectives, and any departmental objectives. Make sure these are communicated to everyone involved in planning and executing the event.
Destination and Season
When selecting a retreat venue, consider the preferences of your team. Do they enjoy warm weather days at the pool or would they like cooler weather with outdoor adventures? Are they wine connoisseurs or would they prefer whiskey? Asking thorough questions will help you choose the right location.
Also, consider planning the retreat during a time of year that best suits your team's schedules, keeping in mind factors such as weather and travel costs.
Activities
Incorporating team-building and recreational activities that align with the retreat location is vital for a successful retreat. Your event management team can help you discover the perfect activities for your team, ensuring a memorable experience.
Also consider downtime in your agenda. Make sure your team has plenty of time to unwind and relax on their own time, without a jam-packed schedule.
Lastly, evaluate the ideal length of the retreat. Two or three nights be perfect to strike a balance between a fun and meaningful break away from the office while also promoting team connection.
Don't forget that an event planner can help you plan every detail of the retreat, from providing a tailored schedule to offering onsite support, ensuring a seamless experience.
Six Ideas to Incorporate Into Your Next Company Retreat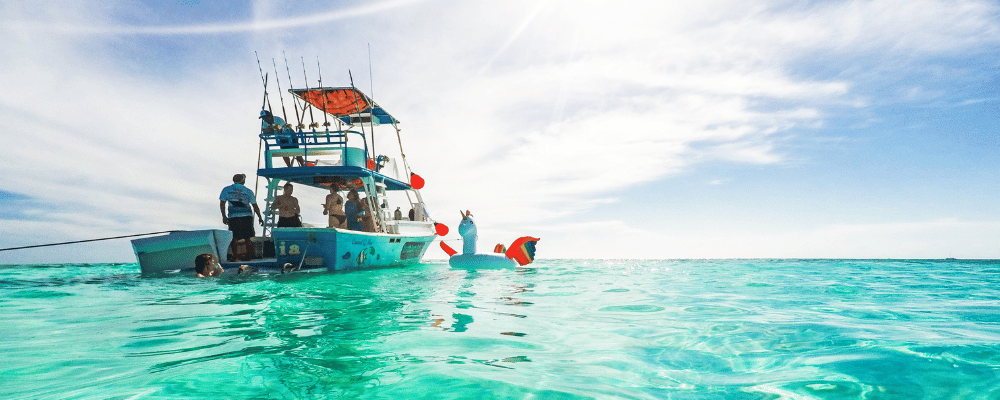 1. Outdoor Adventure Activities
Outdoor adventure activities, such as hiking, canoeing, or biking, can foster team building and create memorable experiences during company retreats. These activities encourage collaboration and teamwork, as team members must work together to overcome challenges and reach their goals.
Some fun outdoor adventure activities to consider for your next retreat include snorkeling, surfing lessons, or a sunset sailing tour. We've helped our clients organize various activities from cave exploration to zip lining adventures, and their guests always leave with huge smiles on their faces.
Your event manager is an excellent resource to help you identify the right outdoor adventure activities available in the area.
Outdoor activities offer a unique and fun experience, but they also provide a break from the meeting room and create opportunities for team bonding in a more relaxed environment. The memories created during these activities can strengthen relationships and boost morale long after the retreat has ended.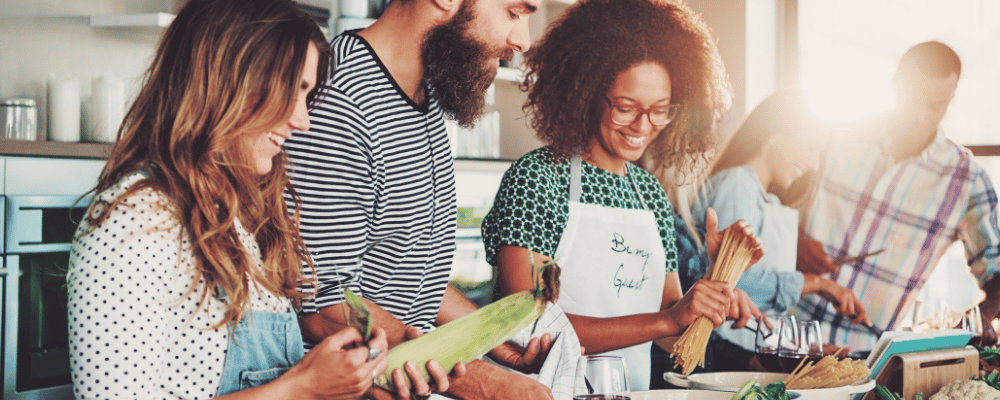 2. Indoor Team Building Exercises
Indoor team-building exercises, like escape rooms, cooking classes, or board game nights, can strengthen relationships and encourage collaboration among team members.
These activities provide a fun and engaging way for employees to connect on a personal level and improve problem-solving skills.
Escape rooms, in particular, are an excellent choice for fostering teamwork, as employees must work together to solve puzzles and overcome challenges to achieve a common goal. A cooking class can also promote collaboration and creativity while allowing employees to learn new skills and bond over a shared meal.
Another indoor activity to consider is more work-focused activities, where team members pair up and discuss challenges or ideas in a relaxed setting. These types of exercises allow team members to reflect on their experiences, learn from them, and ultimately grow both personally and professionally.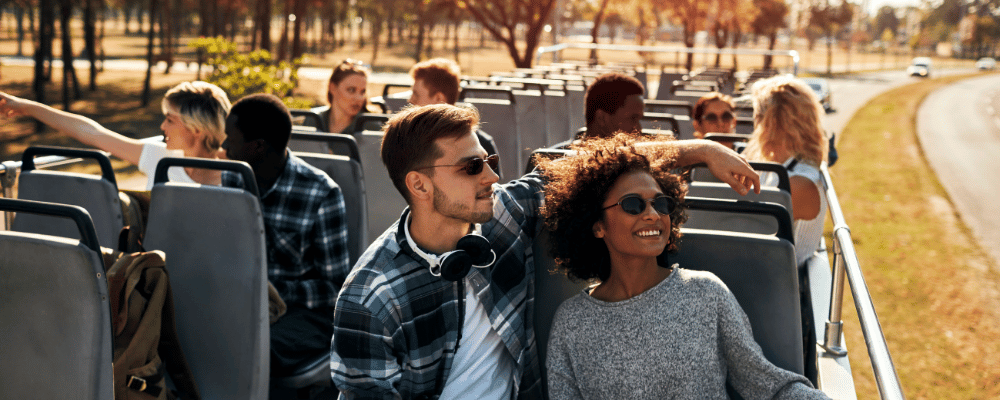 3. Cultural Exploration and City Tours
Cultural exploration and city tours are not only fun but they also provide opportunities for team bonding while allowing employees to learn about and appreciate the local culture and history. Exploring the host city during your corporate retreat can offer a unique and enriching experience for the entire team.
In the past, we've hosted food tours or museum tours where guests can get a taste of the local culture and flavors. The sense of exploration with their colleagues also helped drive better relationships among the teams.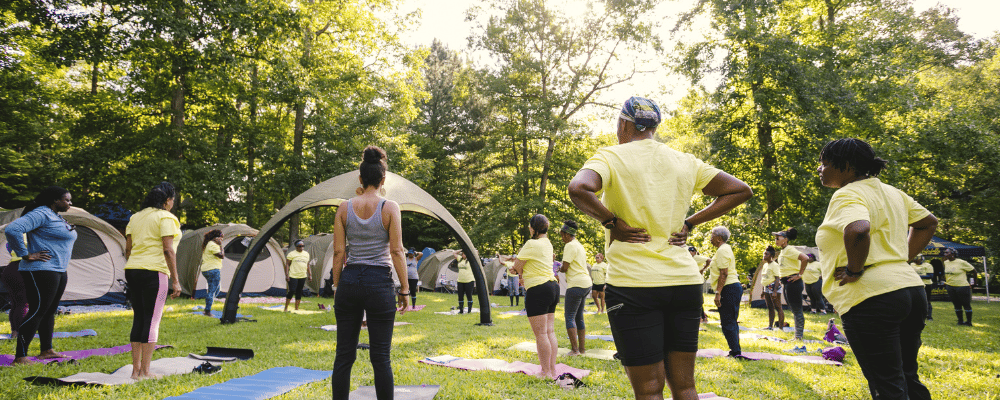 4. Wellness and Relaxation Activities
Wellness and relaxation activities, such as yoga, meditation, or spa sessions, can help employees recharge and maintain a healthy work-life balance during work retreats.
By incorporating these activities into the company retreat schedule, you can create a more enjoyable and rejuvenating experience for your team.
Some rewarding wellness and relaxation activities to consider include outings to nail salons, Pilates sessions, mindfulness talks, and meditation sessions. These activities can provide employees with the necessary downtime to refresh and reset, ultimately contributing to increased morale and productivity.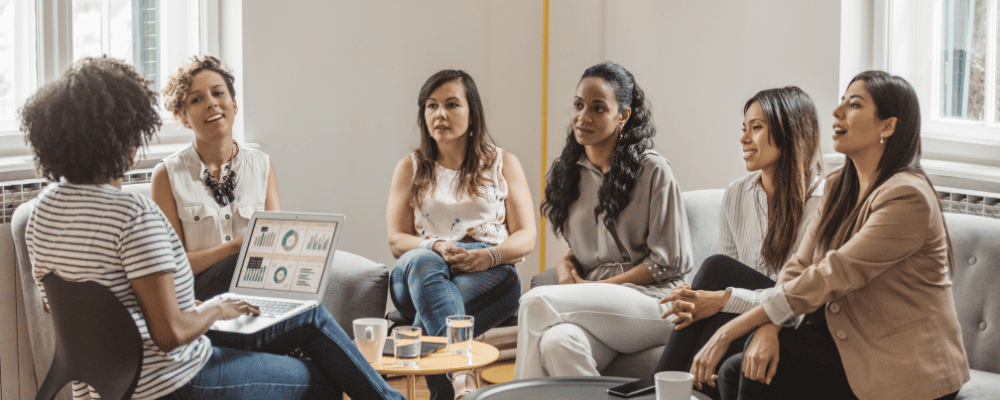 5. Skill Development and Training Sessions
Although it's important to focus on rest, fun, and relaxation during your corporate retreat, it's also vital to incorporate skill development and training sessions. These sessions can enhance employees' professional growth and encourage knowledge sharing across teams.
Workshops and training courses provide an opportunity for employees to improve their performance, advance their careers, and develop personally.
One way to promote cross-functional collaboration during your retreat is by allocating time for teams to come together and brainstorm ideas, such as product roadmaps or customer communication. These meetings should be focused and time-bound to ensure the retreat balance isn't swinging too much toward "work".
By offering skill development and training sessions during your retreat, you not only foster a culture of continuous learning and growth, but also contribute to a more engaged and motivated workforce.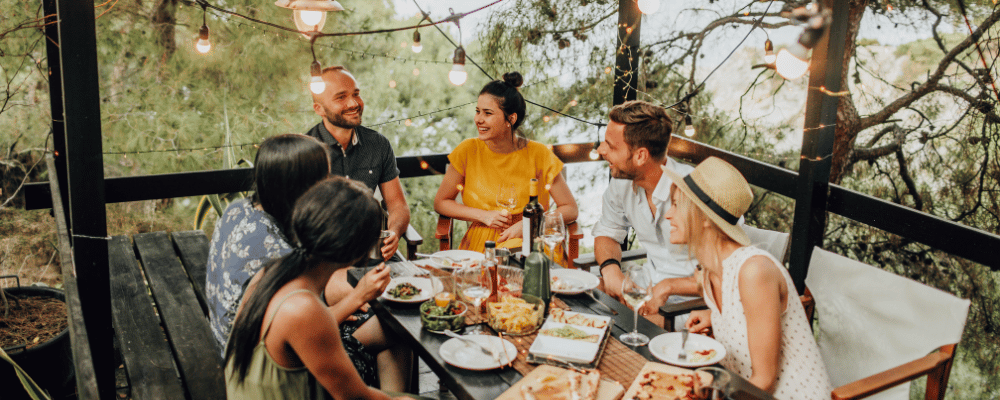 6. Social Events and Shared Meals
Social events and shared meals can play a crucial role in fostering camaraderie and encouraging team bonding during company retreats. These activities provide a relaxed environment where employees, including team leaders, can connect on a personal level.
These can be casual meals where people are able to connect on their own time, or they can be more focused activities like wine tasting or food tastings. A mix of both allows for different types of interactions and conversations, which can both be beneficial to your team.
Social events include things like evening outings, where entertainment might be provided, but the group is generally given the ability to mingle on their own. Like shared meals, these social events can be beneficial in facilitating more casual conversation.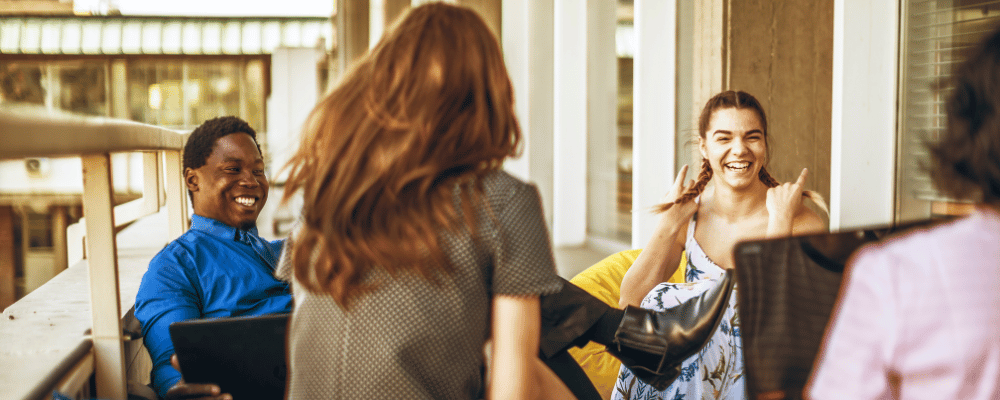 Inclusivity and Flexibility in Retreat Activities
Ensuring inclusivity and flexibility in retreat activities creates a positive company culture and allows all employees to participate and feel valued.
By seeking input from team members during the planning process and providing a survey for people to express their needs, you can ensure that your retreat activities cater to everyone's preferences and requirements.
Think about how your events can include everyone on your team. If you're looking to host a snorkeling adventure, but there are people on your team that don't know how to swim, consider how to make their experience enjoyable as well. Or if you're hosting a cooking class, make sure you know everyone's dietary limitations and accommodate as well as you can.
By prioritizing inclusivity and flexibility in your company retreat activities, you create an environment where the entire company feels valued and appreciated, ultimately contributing to a stronger and more inclusive company culture.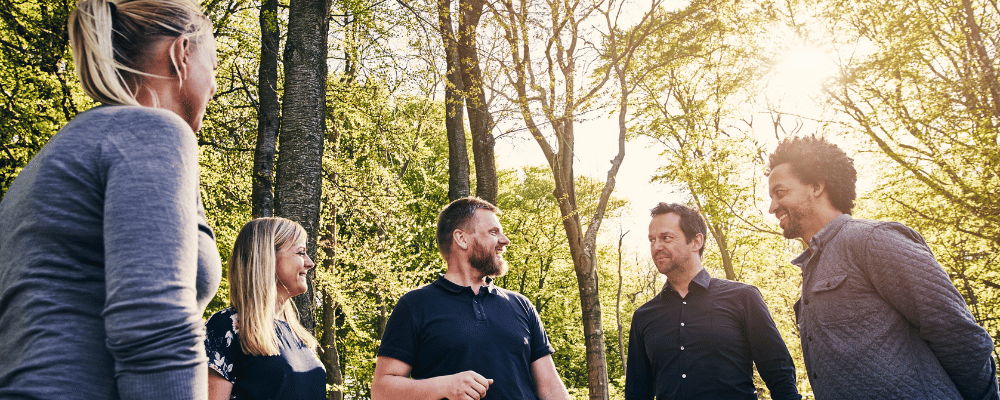 Measuring the Success of Your Company Retreat
Measuring the success of your company retreat is crucial. You want to make sure it meets its desired goals and objectives, as well as identify areas for improvement, so you can be sure to host a fantastic retreat next year as well.
Gather feedback from participants, analyze the impact on team dynamics and morale, and incorporate lessons learned into future retreat planning. Metrics such as employee engagement, productivity, overall satisfaction, and retention rates can help gauge the success of your retreat.
In addition, surveys and feedback are invaluable tools for assessing the effectiveness of team-building activities and identifying areas for improvement.
Summary
Company retreats offer a unique opportunity to boost morale, increase productivity, and strengthen team dynamics.
By carefully planning your retreat and incorporating a variety of activities, such as outdoor adventures, skill development sessions, and social events, you can create a memorable and impactful experience for your team.
Remember to find the right mix of inclusivity, flexibility, and downtime, ensuring that all employees feel valued and engaged. With a well-planned and executed company retreat, you can foster a positive company culture and contribute to the overall success of your organization.
Want help planning your next corporate retreat? Let's talk about how GoGather can make your event amazing for your guests and incredible for business.
Frequently Asked Questions
Are company retreats paid for?
Company retreats are usually paid for by the company. Companies will typically cover the costs of the venue, food, and activities, though they may offer paid options for employees looking to participate in additional activities or upgrade their rooms.
What qualifies as a corporate retreat?
A corporate retreat is an event that focuses on team-building, relaxation, and business strategy for employees and team members. With this in mind, companies use these opportunities to build relationships with their staff and brainstorm new ideas.
What is an example of a company retreat agenda?
Let's make the most of your company retreat. Here is a sample agenda:
Day 1: Arrive and get settled in.
Day 2: A motivating welcome presentation and an exciting kick-off event such as zip lining or snorkeling.
Day 3: Wellness activity in the morning, such as yoga, with downtime in the afternoon. Evening outing to a local dinner location.
Day 4: Morning corporate meeting, with relaxing onsite activities in the afternoon. Farewell dinner onsite.
Can you write off a business retreat?
Potentially. With the proper documentation and expenses, you might find tax benefits associated with business retreats. Be sure to keep accurate records of all costs related to the event so that you can properly document them for tax time.
What are the key benefits of company retreats?
Company retreats are an excellent way to create an environment of collaboration, trust, and team-building, allowing employees to really get to know each other in a unique setting outside the office.
Ultimately, this can lead to increased morale, motivation, and team performance.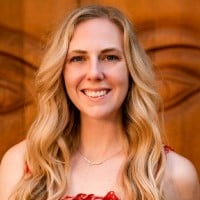 Katie Moser
Katie Moser is the Director of Marketing and Business Development at GoGather. She has an extensive background in creating content and branding for events, working with speakers, and managing agendas for conferences. When she's not updating blog posts and sending out social media posts, she helps clients identify areas of opportunity for their events from branding to communications. In her downtime, she enjoys spending time at one of the many beautiful San Diego beaches, exploring new breweries, or chilling at home with her cat.