Are you ready to plan the most amazing company retreat that will not only strengthen your team but also boost productivity and morale? You've come to the right place!
As a full-service event planning company, we know that a successful company retreat can be highly beneficial for your organization, but it takes careful planning and execution.
In this blog post, we'll walk you through the essential steps to plan a retreat that achieves its objectives, fits within your budget, and creates lasting memories for your team, so you can feel confident in your retreat planning process.
Short Summary
Set clear objectives and plan an engaging agenda to create a successful company retreat.

Motivate your team with problem-solving sessions, team-building activities & strategy development for long-term success.

Collect feedback through surveys & use lessons learned to continuously improve the experience.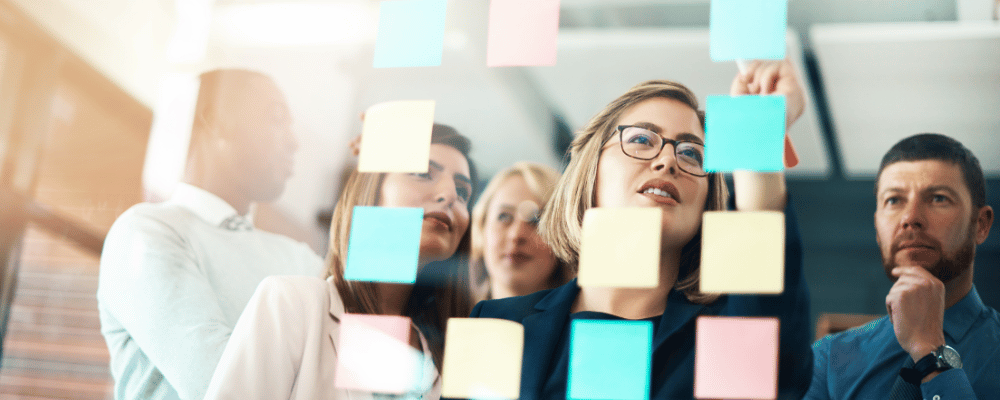 Step 1: Setting Your Company Retreat Objectives
Before diving into the logistics, it's crucial to set clear objectives for your company retreat.
What are your retreat goals? What outcomes are you hoping to achieve? Is it team building, problem-solving, strategy development, or employee engagement? Maybe a mix of them all.
By focusing on these objectives, you'll be able to shape a retreat that delivers tangible results and leaves a lasting impact on your organization.
In the following sections, we'll explore each of these objectives in more detail, providing insights and tips to help you create a retreat that truly meets the needs of your team.
Team Building
A company retreat, also known as a team retreat, is the perfect opportunity to foster team building and strengthen bonds among team members.
This may be one of your objectives if your team is remote. It can be difficult for remote employees to connect beyond work-related meetings, which can foster a sense of disconnect from colleagues.
This may also be a good goal to set if your team is relatively new, you're looking to combine teams, or you just want better communication between your team members.
Problem-Solving
One of your goals might be to solve specific problems your team or business is facing.
Team retreats allow for focused in-person meeting time where your team can address specific challenges and encourage creative thinking. These sessions provide a structured platform for your team to collaborate and find optimal solutions or compromises to issues facing the organization.
Make sure to clearly define the problem and the desired outcome so your team can brainstorm the solutions onsite, and provide parameters around brainstorming and finding solutions.
Strategy Development
Corporate retreats also allow for a more relaxed environment to explore creative ideas and develop strategies. You may want to use this time to brainstorm new ideas, discuss current strategies, and develop action plans for the future at your next corporate retreat.
Engaging your team in strategy development can help them gain increased clarity of purpose, improved communication, and better decision-making. By aligning your team members with organizational goals, you're setting your company up for success.
Employee Engagement
Ultimately, corporate retreats are about engaging your employees and helping them connect.
One of your main goals for your corporate retreat should be to improve employee engagement and company culture through a positive and inclusive retreat. Your leadership team should be involved in helping plan and execute this portion of your objectives as well.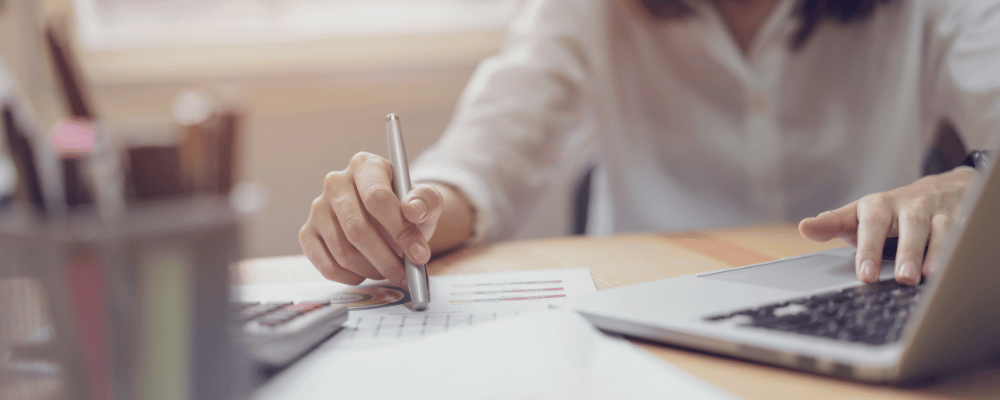 Step 2: Planning and Budgeting for Your Company Retreat
Now that you have a clear vision of your retreat objectives, it's time to plan and budget for the event. This includes selecting the perfect venue, organizing transportation, and planning food and beverage options.
Keep in mind that corporate retreats can range in cost anywhere from $2,500 per person up to $10,000 per person. You'll want to be very clear in how much you can spend and what your overall vision is for the trip, so you can plan accordingly.
In the following sections, we'll provide tips and insights to help you plan a company retreat that not only meets your objectives but also fits your budget, ensuring a successful and rewarding experience for all attendees.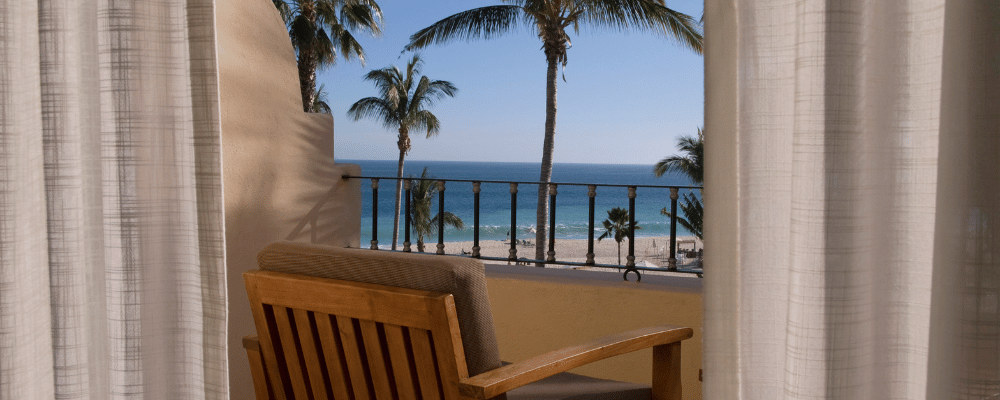 Venue Selection
The retreat venue plays a significant role in the success of your company retreat.
We recommend choosing a venue that aligns with your retreat objectives, offers necessary facilities, and is easily accessible for attendees. Consider factors like domestic or international travel, and ensure you can accommodate team members coming from overseas.
Take into consideration your attendees' preferences. If your team loves hanging out by the pool, an adventure trip camping in the mountains may save money, but will it be effective? Not everyone wants to spend three days doing ropes courses (and not everyone wants to spend all their time sitting around).
Other things to consider:
Will you need meeting rooms for brainstorming sessions or strategy meetings?

Will you want a buy-out of a venue or just rooms in a hotel?

Will you be inviting spouses/guests? If so, you may need a larger space.

Will your guests need any special accommodations? This includes accessible rooms, dietary preferences, language barriers, and more.
You should choose a venue that balances all these factors as best as you can. Surveying your attendees prior to choosing the venue can sometimes help you make a better decision.
Transportation
Arranging transportation for attendees is crucial for a successful company retreat.
Consider group size, distance, and timing constraints when planning transportation. Ideally, you should cover their flights, transportation during the trip, and potentially even their personal transportation to the airport.
You can make your guests feel extra special by arranging transportation to and from the retreat venue, as well as throughout the retreat.
Something to consider when planning transportation and choosing your venue: how far is the venue from the airport and how easy is it for your guests to get flights into the area? Make sure to keep this in mind, especially if you have a short trip. People don't want to be traveling hours and hours for a day-long retreat.
Food and Beverage
A memorable company retreat includes delicious food and beverages that cater to diverse dietary needs and preferences. Sharing meals together promotes team bonding and enhances the retreat experience.
Plan self-serve options, large catered meals, cooking classes, or hire a private chef to make the retreat more enjoyable. Additionally, ensure that you accommodate any food allergies or dietary restrictions by surveying your team members before the retreat.
Plus, try to tap into the local culture by serving local cuisine. Traveling to Cabo? Make sure lots of fish is on the menu.
Activities
When planning your budget, it's important to consider what types of activities you'll want to include. Whether it's fun activities like a scavenger hunt or wine tastings, or laid back relaxation time by the pool, you'll want to factor everything into your plan.
We also recommend tying in at least one group social event, so your team has a way to network and get to know each other in a relaxed setting (maybe with a margarita in hand!).
Step 3: Designing a Balanced Retreat Agenda
With your objectives set and the logistics in place, it's time to design a balanced retreat agenda that includes work sessions, team-building activities, and downtime for relaxation.
In the following sections, we'll explore each of these aspects in more detail.
Work Sessions
Although your retreat should mainly focus on the fun and relaxing aspects, it's still important to schedule work sessions to align on strategies, goals, and ideas.
These work sessions provide an opportunity for your team to make progress on important projects and tasks, while bonding with each other in a more relaxed environment.
Try hosting these at non-disruptive times of the day, like after breakfast, when everyone is well-fed and focused. Then they can have the rest of the day to look forward to activities.
Team-Building Activities
No company retreat is complete without fun team-building activities.
Plan activities that foster collaboration, communication, and trust among team members. Fun activities like snorkeling or zip lining can help get everyone out of the resort and moving, but you can also consider activities like board games or scavenger hunts that allow people to bond.
These activities help strengthen the dynamics of the entire team and bring together each remote team member.
Downtime and Relaxation
Allow for unstructured free time during your company retreat, giving attendees the opportunity to recharge and enjoy the retreat experience. Especially if you invite guests along with your employees, they'll want some time to themselves to enjoy the resort.
Schedule frequent breaks and plenty of unstructured time throughout the day for team members to explore the retreat location, enjoy leisure activities, or simply relax.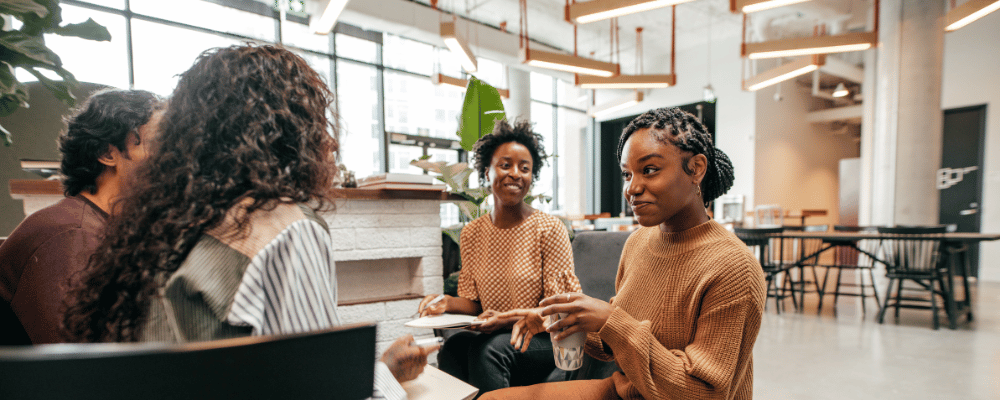 Step 4: Communicating and Preparing for the Retreat
Proper communication and preparation are essential for a successful company retreat. By providing advance notice, setting clear expectations, and conducting pre-retreat surveys, you can ensure that your team is well-prepared and excited for the upcoming retreat.
In the following sections, we'll explore each of these aspects in more detail.
Advance Notice
Give your attendees sufficient advance notice to plan for the retreat, ensuring maximum participation. Aim to provide a minimum of three months' advance notice to allow your team to make necessary adjustments to their personal schedules and work. Plus, early notice means they'll be more excited to work toward the retreat.
Clear Expectations
Set clear expectations regarding the retreat's objectives, agenda, and logistics.
Communicate the purpose of the retreat, the activities planned, and any required preparations to your team members. This will help set the stage for a successful event and ensure that everyone is on the same page.
Pre-Retreat Surveys
Conduct pre-retreat surveys to gather input on preferences, needs, and expectations from your team members.
These surveys can help you tailor the retreat experience to your attendees and ensure that the retreat meets their needs and exceeds their expectations.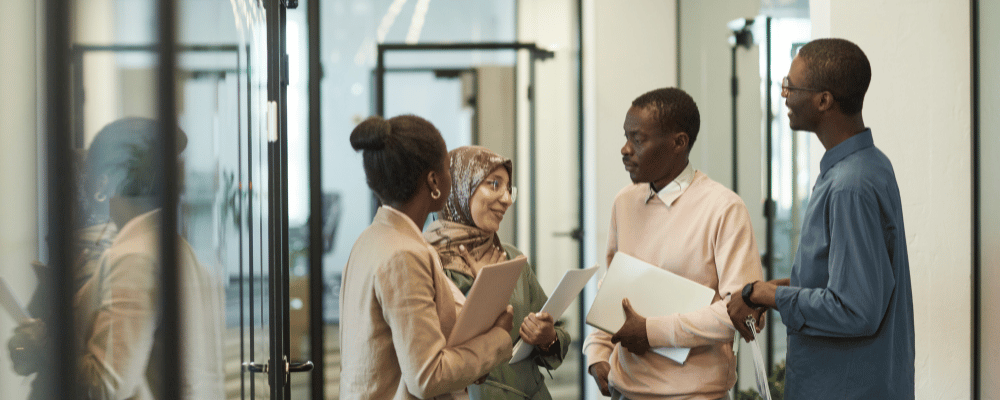 Step 5: Evaluating and Learning from Your Company Retreat
After the retreat, it's important to evaluate and learn from the experience. Conduct post-retreat surveys, identify lessons learned, and implement continuous improvement to make your future retreats even more successful.
Post-Retreat Surveys
Gather feedback through a post-retreat survey to identify areas of success and opportunities for improvement. Keep the questions concise and to the point.
Use the feedback gathered to inform your planning process for future retreats, making any necessary adjustments to ensure even greater success.
Lessons Learned
Reflect on the lessons learned from the retreat, using insights to inform future planning and decision-making. Consider any changes in team dynamics, the efficacy of the activities, and overall satisfaction with the retreat experience to improve your next company retreat. This will help you drive continuous improvement year-after-year.
Also take into consideration any insights gained from your employees to help drive business initiatives or changes.
Summary
Planning a successful company retreat requires setting clear objectives, careful planning and budgeting, designing a balanced agenda, and effective communication and preparation.
By following the tips and insights provided in this blog post, you'll be well on your way to planning a retreat that not only strengthens your team but also boosts productivity and morale.
Are you ready to start planning your next unforgettable company retreat? Let's help you plan an incredible corporate retreat.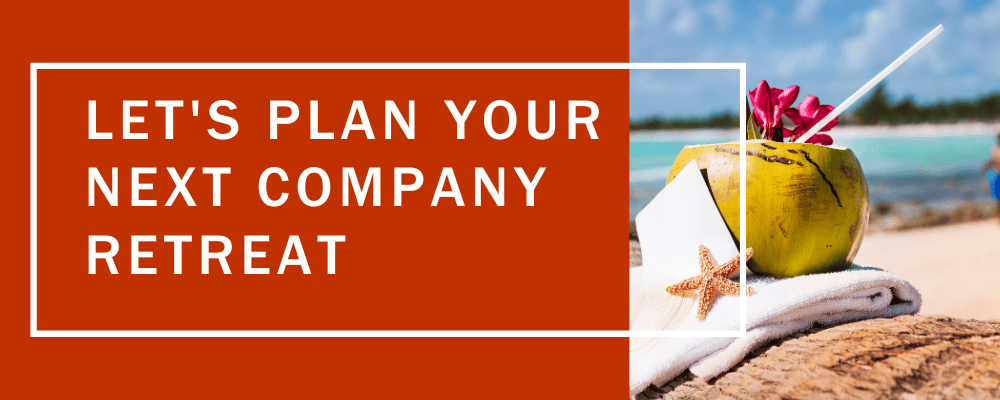 Frequently Asked Questions
How do you structure a company retreat?
We recommend structuring your company retreat with a balance of work sessions, group activities and individual relaxation time. For a three-day trip, this would likely include a mix of all three on each day. We recommend scheduling ample free time for guests to let them enjoy the trip their own way, and plan a few activities with smaller groups, then one large activity with the entire team.
How do you plan a good company retreat?
To plan an effective retreat, you should start by setting the right goals that support your business. Then, with your guests and preferred activities in mind, select a venue that will be appropriate for your stay. From there, you'll want to choose activities that can suit the majority if not all of your group, set up logistics like travel and communications, and then enjoy your trip with your team!
What does planning a corporate retreat mean?
Planning a corporate retreat is an important and exciting step for any organization. It provides the opportunity for team-building activities, the chance to explore new ideas and strategies in a relaxed atmosphere, and the opportunity to connect with colleagues on a deeper level.
Taking the time to plan carefully ensures the retreat will be successful and enjoyable.
What is the average cost of a corporate retreat?
A corporate retreat can be an incredible investment in your organization's success. Corporate retreats can range anywhere from $2,500 per person up to $10,000 per person, depending on the scale of the trip and the level of luxury you wish to attain. Work with your event management agency to determine the best budget for your trip.
What are some essential elements of a successful company retreat?
Creating a positive atmosphere, providing exciting activities and stimulating conversation topics, encouraging team building, and having fun are all key elements for a successful company retreat.
These elements can help foster a sense of camaraderie and collaboration among employees, which can lead to increased productivity and morale. Additionally, a company retreat can be a great way to reward employees for their hard work and dedication.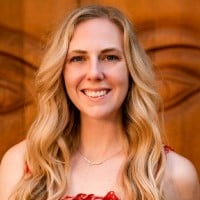 Katie Moser
Katie Moser is the Director of Marketing and Business Development at GoGather. She has an extensive background in creating content and branding for events, working with speakers, and managing agendas for conferences. When she's not updating blog posts and sending out social media posts, she helps clients identify areas of opportunity for their events from branding to communications. In her downtime, she enjoys spending time at one of the many beautiful San Diego beaches, exploring new breweries, or chilling at home with her cat.