Choosing the right event registration platform is essential for the success of any event, but with numerous options available, it can be challenging to find the perfect fit for your event.
In this blog post, we'll discuss the top event registration platforms in 2023, their features and pricing, and key factors to consider when selecting the best platform for your event.
Short Summary
Choose the right event registration software for your 2023 event, considering size and type, budget, features, and pricing.

Hybrid events benefit from online registration platforms with custom forms & streamlined check-in processes.

Event marketing features can boost attendance, and membership management integration provides an efficient experience.
Top Event Registration Platforms in 2023
Selecting the right event registration software can streamline event planning, provide centralized tracking and communication with attendees, and enable reporting and analytics.
In this section, we'll explore the top event registration platforms, touching on their features and best-fit event types.
1. Swoogo
Swoogo is one of our top choices for event registration software. The robust system allows you to manage customizable registration forms, registration sites, reporting, and more.
Swoogo is user-friendly and makes it quick to set up your registration website. The platform also offers a larger event management solution that you can use in addition to the registration solution or independently. Swoogo is great for various event types, including conferences, incentive trips, and more.
Swoogo offers a range of annual subscription models.
2. Hopin
Hopin is a virtual and hybrid event platform designed to accommodate online and hybrid events. With built-in registration, ticketing, and event marketing tools, Hopin provides a comprehensive solution for event organizers looking to engage attendees in both virtual and in-person settings.
We've used Hopin to help companies manage their hybrid events and also to sell tickets online. The types of events Hopin is good for range from online all-hands meetings to hybrid conferences.
Hopin offers additional features beyond hybrid event registration, including live video interactions between participants, automated one-on-one networking, virtual roundtables, a stage for live broadcasting, and an expo booth for interacting with attendees.
Pricing for Hopin is based on a monthly subscription model, and although it's lower than Swoogo, the types of events you can use Hopin for are more limited.
3. Whova
Whova offers an all-in-one event software with online registration, ticket setup, no-code event website creation, and contactless check-in.
Their platform is suitable for various event types and sizes, including in-person, virtual, and hybrid events. Whova's conference registration software provides easy ticket creation, add-ons, discount codes, group event tickets, and other advanced features.
Whova's pricing model is interesting, where free events do not cost you anything for registration. Paid events, however, come with a fee.
4. Cvent
Cvent is a cloud-based enterprise event management platform that caters to large-scale events and conferences. Although Cvent offers a ton of event tools, their registration software offers a robust solution for website creation, attendee registration, and reporting.
As a robust event management platform, Cvent offers integrations with various software solutions to streamline event planning and execution. Its cloud-based nature ensures that all event data is easily accessible and up-to-date, making it an ideal choice for large events requiring extensive coordination and management.
Pricing is not available on the Cvent website, though Capterra places its pricing per year near its competitors.
5. Jotform
Looking for a free option for your simple event? Jotform is a free or paid platform that you can use to build basic registration forms for your event. The customizability and easy-to-use solution makes it a great fit for simple registration asks.
We'd recommend this platform if you're looking to host a small user group, internal meeting, customer advisory board, or other small event.
Jotform has free or paid tiers.
6. Eventbrite
Eventbrite is a popular event registration software that offers customizable checkout forms, detailed sales analytics, and support for both free and paid events.
Its easy-to-use interface allows event organizers to sell event tickets online and manage various aspects of their events, such as promoting events, collecting attendee contact information, managing promotion codes, and more.
We'd recommend Eventbrite for large public events and for those with small budgets, since Eventbrite has wide reach and tiered pricing. Eventbrite does have the benefit of high visibility, meaning events looking to attract outside attendees (e.g. public events) could benefit.
7. RegFox
RegFox is an event registration software with a simple ticketing system, online and mobile registration, and customizable forms. It provides event creation, mobile check-in, email automation, payment processing, and insights, metrics, and actionable data for event sales.
RegFox is easy-to-use and can be very effective for a wide range of events, though there are not additional features like event management tools available. However, there are many integrations you can use to make RegFox work for you beyond a registration system.
Unlike Swoogo or other flat-rate programs, RegFox charges per registrant. You'll want to compare these costs with other platforms to see if this type of payment structure makes sense for your budget.
Go Custom With It
If you need extra customization, consider outsourcing your registration to an agency that can customize your process and website for you. This can be especially useful if you have limited resources and need extra support.
Factors to Consider When Choosing an Event Registration Software
When choosing an event registration software, it's important to consider factors such as:
The size and type of your event

Your budget

How many attendees you plan to have

What types of features you need, such as hotel or flight management, app integration, and payment processing

Whether you want additional features such as a custom website

How you want to pay (monthly, per-attendee, or percentage of ticket sales)
By carefully evaluating these factors, you can select the most suitable platform for your event and ensure a successful outcome.
Free vs. Paid Event Registration Software
Free event registration software can be an attractive option for event organizers on a tight budget or those hosting smaller events. Platforms like Eventbrite, EventCreate, and Timely offer limited features and support compared to paid options, but may still provide a satisfactory solution for simple event registration needs.
Paid event registration software, on the other hand, often provides more features, customization options, and customer service, making it better suited for larger events or those with more complex requirements.
We typically recommend that our clients opt for a paid registration software, as they will get the best features and support for their event.
By carefully considering the benefits and limitations of both free and paid options, you can choose the best event registration software for your specific needs.
Get More Out of Your Event Registration Software
Boosting Attendance with Event Marketing Features
Event marketing features offered by registration platforms can help boost attendance and engage potential attendees. Tools such as email marketing, social media promotion, and influencer engagement can all contribute to increased event visibility and attendance.
In addition to these marketing tools, offering incentives like early bird registration, exclusive content, and social proof can further enhance attendee engagement and drive ticket sales.
Membership Management Integration
By integrating membership management with event registration, event managers can more efficiently manage their events and members, ultimately saving time and effort.
This integration can also enhance the attendee experience by providing seamless registration and easy access to event information, such as discounts or gift items, which improve the member experience.
Streamlining the Check-In Process
A smooth check-in process is essential for a successful event, as it sets the tone for the entire attendee experience. Streamlining the check-in process can result in shorter wait times and a better attendee experience. It can also save you major headaches at the beginning of your event.
Tools such as event check-in apps, self-check-in kiosks, and mobile apps can help automate and streamline the check-in process, reducing manual effort. We recommend implementing these tools and leveraging your in-person staff to welcome and create a personal touch for attendees.
Summary
Selecting the best event registration software for your event can help ensure a seamless experience for both organizers and attendees. By considering factors such as event size, type, budget, and specific feature requirements, and leveraging event marketing features and membership management integration, you can choose the most suitable platform for your unique needs and create a memorable event experience.
Frequently Asked Questions
What are the key factors to consider when choosing an event registration platform?
When selecting an event registration platform, it is important to consider the size of your event, the type of event you are hosting, your budget, and any specific features you need from the platform.
How can event marketing features boost attendance?
Event marketing features like special offers, interactive competitions, and targeted advertising campaigns can drive awareness and create a buzz around your event that helps boost attendance.
These features can be used to engage potential attendees and create a sense of anticipation for the event. They can also be used to generate interest in the event and encourage people to spread the word about it.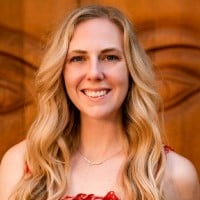 Katie Moser
Katie Moser is the Director of Marketing and Business Development at GoGather. She has an extensive background in creating content and branding for events, working with speakers, and managing agendas for conferences. When she's not updating blog posts and sending out social media posts, she helps clients identify areas of opportunity for their events from branding to communications. In her downtime, she enjoys spending time at one of the many beautiful San Diego beaches, exploring new breweries, or chilling at home with her cat.