The world of event planning is constantly evolving, and staying ahead of the curve requires harnessing the power of cutting-edge event management apps.
With countless options available, it can be overwhelming to narrow down the best fit for your needs.
In this comprehensive guide, we'll explore the top event management software on the market, both free and paid, and provide tips on how to choose the right app, integrate it with other tools, and maximize its benefits for a seamless event planning experience.
Short Summary
Event management apps are essential for streamlining the event planning process.

Top free and paid event management software offer features such as task & project management, collaboration, file sharing, registration & ticketing systems and attendance tracking.

Leverage automation, track progress and promote the app to attendees to maximize its benefits.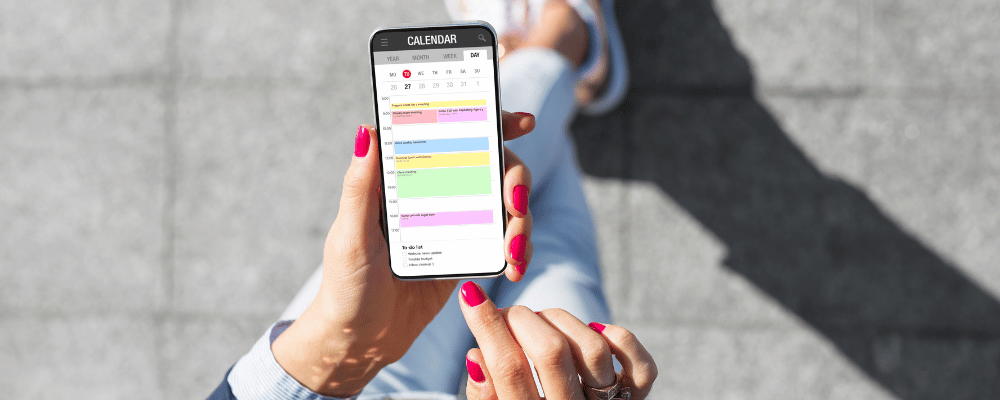 Why Use Event Management Apps?
In an increasingly competitive industry, event management apps have become indispensable tools for streamlining the event planning process, from budgeting to marketing and attendee engagement.
These powerful applications offer a myriad of features such as task management, collaboration, file sharing, registration and ticketing systems, and attendance tracking.
By utilizing the best event management software, event planners can stay organized, manage events more efficiently, and create a memorable experience for attendees. From online event registration software to event websites and custom event solutions, there's a wide range of tools at your disposal to elevate your next event.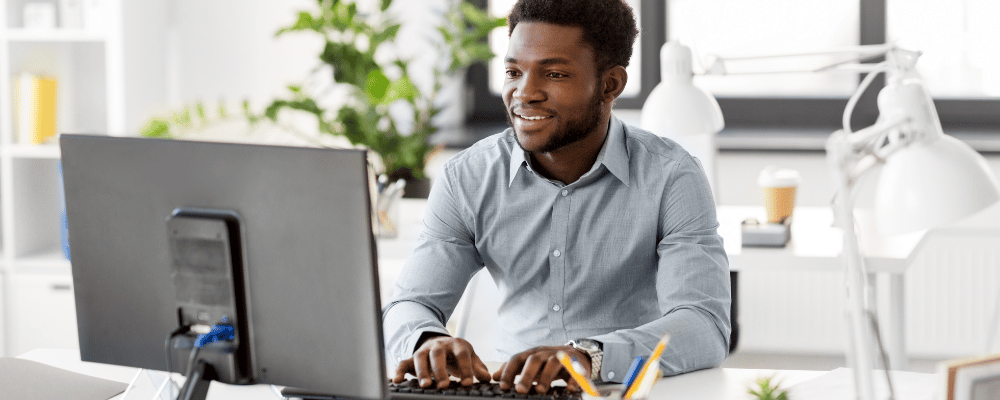 Top 5 Free Event Management Apps
For those on a budget, there are free event management software that offer robust features to help you plan and execute your events. Asana, ClickUp, Trello, Evernote, and Slack all provide task management, collaboration, and file sharing capabilities.
Let's take a closer look at each of these free event management tools and what they have to offer.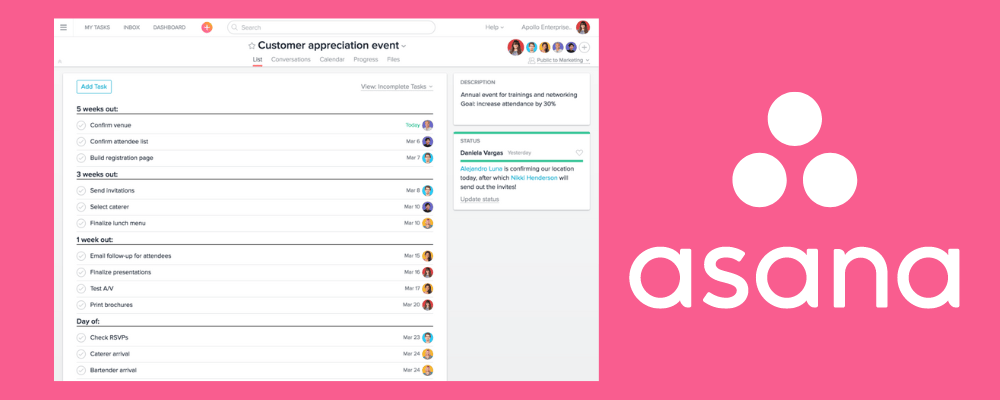 1. Asana
Asana is a powerful event management application designed to streamline the planning process for events of any size, from small gatherings to large conferences. With features such as task management, collaboration, and file sharing, Asana stands out for its intuitive interface and cloud-based storage.
Plus, who doesn't love a unicorn flying across the screen when you finish a task?
Event planners can create tasks with due dates, assign them to team members, manage vendors and guest lists, and even create day-of-event timelines and schedules.
Easy access from any device and regular updates to the platform ensure that your team stays up-to-date and organized throughout the entire planning process.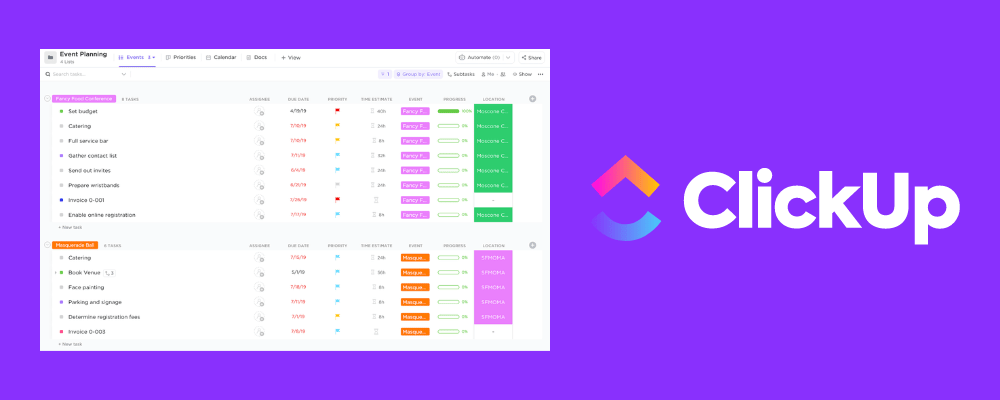 2. ClickUp
ClickUp is another comprehensive event management tool that offers an array of features to help with event coordination, client collaboration, budget management, attendee tracking, and even marketing.
ClickUp's user-friendly platform makes it easy to manage events and stay organized throughout the entire planning process.
Whether you're managing budgets, coordinating with vendors, or keeping track of attendee information, ClickUp's robust features ensure that no detail goes unnoticed. Its seamless integration with other tools and services allows for a more efficient workflow and a successful event.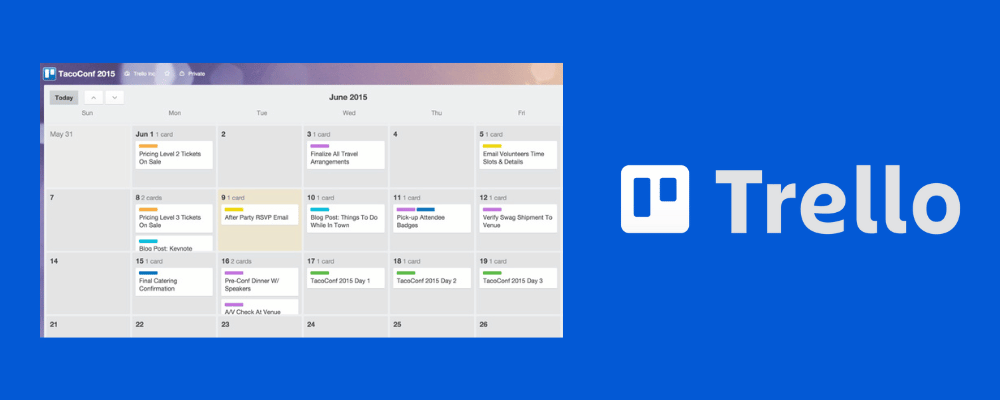 3. Trello
Trello is an online management tool known for its highly visual approach to organizing tasks and projects. With its unique board, list, and card system, Trello helps teams establish workflows and monitor tasks in a visually appealing and user-friendly way.
Trello's integration with other event management software like HoneyBook, Bitpod Event, and Scoro further enhances its capabilities, allowing event planners to manage various aspects of event organization within a single platform.
This versatility makes Trello a popular choice for event professionals seeking a flexible and comprehensive event management solution.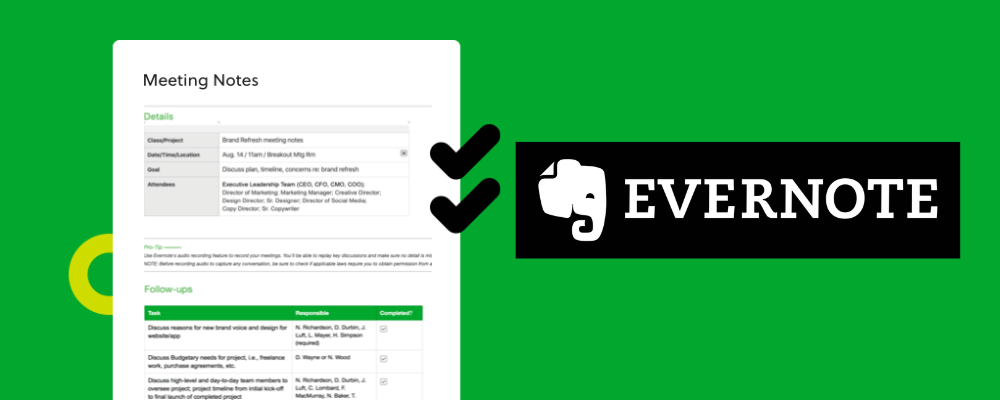 4. Evernote
Evernote distinguishes itself as a note-taking application that allows users to capture to-do lists, photos, and notes. With access from any device, Evernote is a convenient solution for event planners who need to jot down ideas and tasks on the go.
While Evernote may not offer the same comprehensive set of features as other event management software like Whova, its focus on note-taking and organization makes it a valuable tool for event professionals who need a simple and effective way to keep track of their ideas and tasks.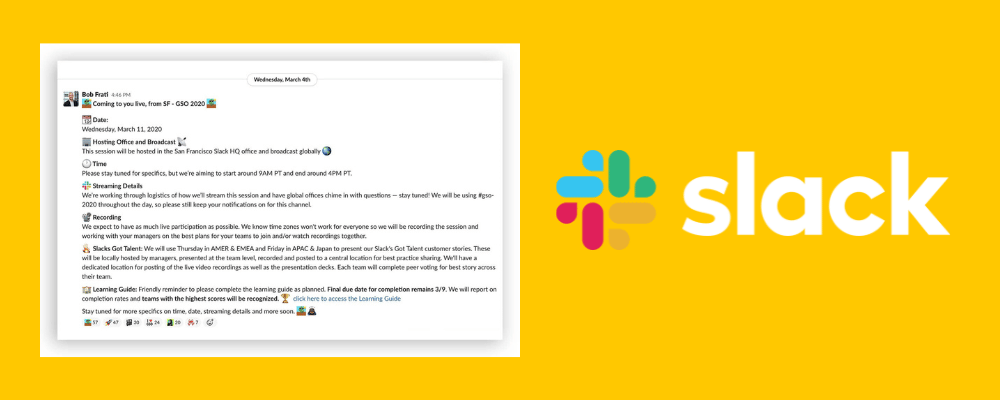 5. Slack
Slack is an app-based communication platform that facilitates collaboration and communication among teams. With private and public channels, one-on-one messaging, video and voice calls, and file-sharing capabilities, Slack is a powerful tool for event organizers to stay connected and organized during the planning process.
However, Slack's primary focus on communication means that it may not offer the same comprehensive set of event management features as other platforms.
For a more complete event management solution, consider pairing Slack with another app like Whova, which offers features such as online registration, event management, marketing, task assignment, and progress tracking.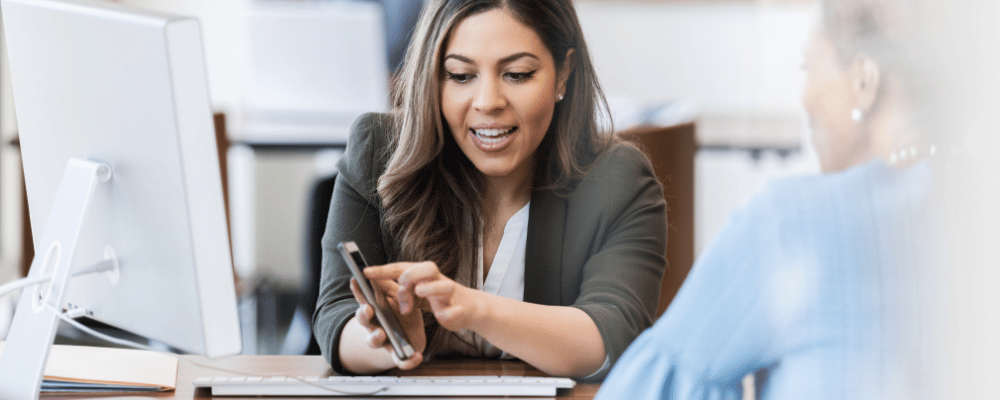 Top 5 Paid Event Management Apps
For event planners looking for more advanced features and functionality, there are several paid event management apps worth considering.
Bizzabo, Cvent, Whova, Hopin, and Swoogo all offer a range of features and capabilities that cater to different event planning needs and budgets.
Let's explore each of these top-rated paid event management software in more detail.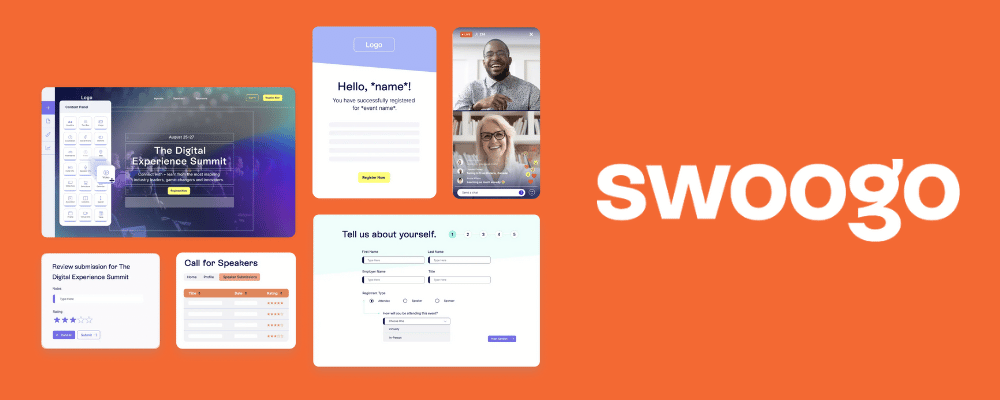 GoGather Recommended App
1. Swoogo
Swoogo is a versatile event management tool that provides a variety of features for event management, such as attendee management, ticketing, sponsorship management, room block management, and customizable registration forms. Its focus on attendee management and ticketing ensures that you can easily manage the entire registration process and keep track of attendee information.
In addition to its core features, Swoogo offers tools for sponsor tracking, sponsor activation, and sponsor reporting, making it an ideal choice for event planners looking to maximize their sponsorship opportunities.
Swoogo is a platform we've used several times at recent events and we highly recommend the software.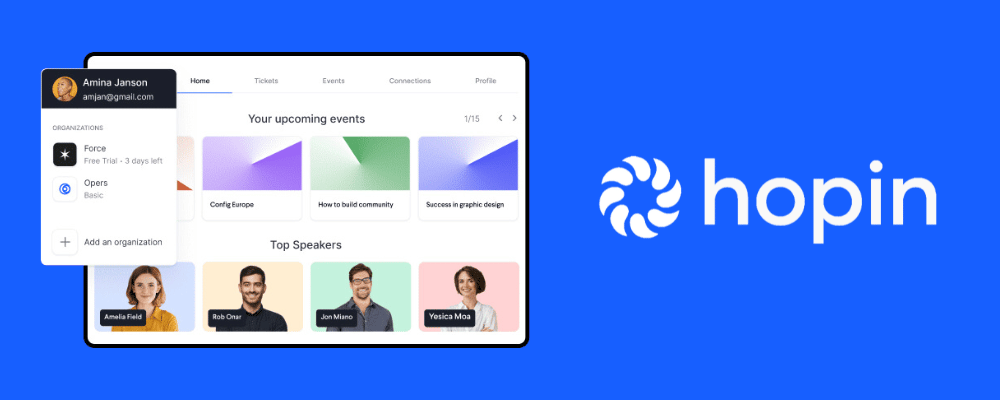 GoGather Recommended App
2. Hopin
Hopin is an all-in-one event management platform that offers features such as live streaming, networking, and data analytics for virtual, hybrid, and in-person events.
Its versatility makes it an ideal choice for event planners looking for a comprehensive solution that can accommodate various event formats.
With features like virtual networking rooms, matchmaking, and 1-on-1 video calls, Hopin is designed to create engaging and interactive event experiences for attendees, regardless of the event format.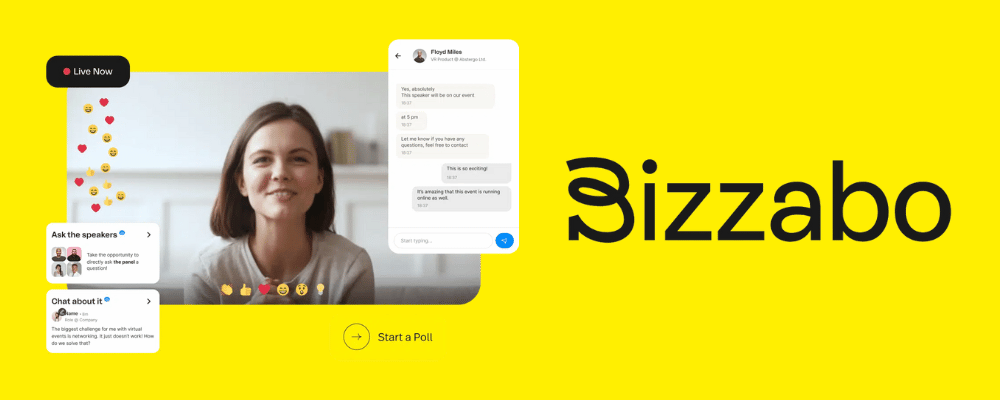 3. Bizzabo
Bizzabo is a powerful event planning software that facilitates event registration, website creation, and communication with attendees. What sets Bizzabo apart is its focus on marketing events and delivering personalized event experiences for each attendee.
In addition to its key features, Bizzabo offers the ability to evaluate sponsorship ROI, providing an exact figure for the number of leads generated.
This data-driven approach helps event organizers maximize the success of their events and make informed decisions for future events.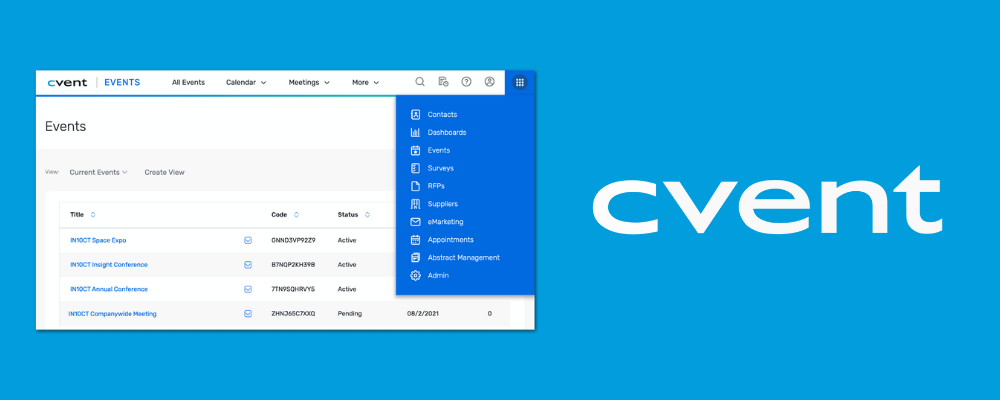 4. Cvent
Cvent is a premier event planning software that enables you to oversee your events from start to finish.
With comprehensive features such as registration, event promotion, workflow management, reporting and insights, notices, surveys, programs, speaker bios, attendee connections, reminder alerts, personal agendas, sponsor banners, exhibitor details, and more, Cvent has everything you need to plan a successful event.
Cvent offers a unique feature: allowing attendees to book their hotels through custom booking sites that reflect your brand. This enables you to provide attendees with an effortless booking experience. This added convenience for attendees can make all the difference in creating a memorable event experience.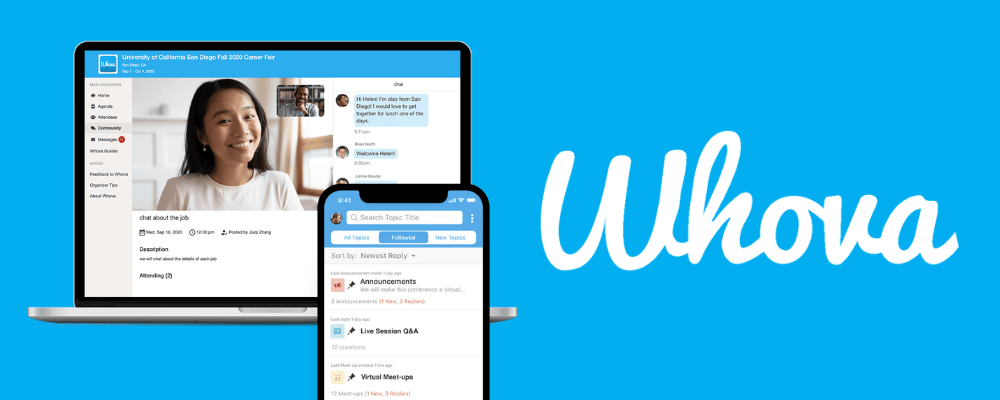 5. Whova
Whova is a comprehensive event management tool that offers detailed agenda creation and management, customized event logistics information, attendee engagement tools, floor plans/maps, social media integrations, attendee networking, attendee surveys, real-time communication with attendees, live streaming, operations management, customizable event pages, and more.
In addition to its robust feature set, Whova stands out for its competitive pricing compared to other platforms like Eventbrite. This makes it an attractive option for event organizers looking for a comprehensive and cost-effective event management solution.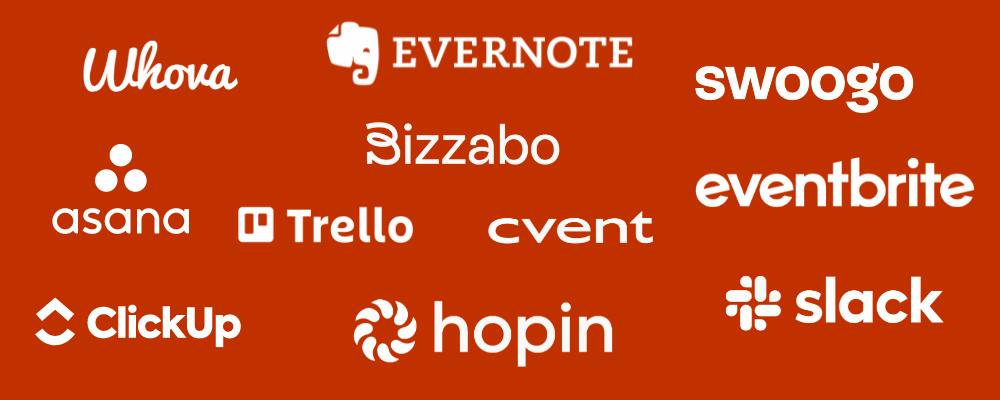 How to Choose the Right Event Management App
When selecting the right event management app, it's essential to consider your specific requirements, the cost of the app, and how user-friendly it is. Start by identifying your event planning needs and priorities, and look for apps that offer features tailored to those needs.
Some of the features you may want in your comprehensive event management software include:
App's ability to process payments

Management of online registrations

Ability to manage ticketing

Ability to manage budgets

Attendee check-in management

Ability to manage guest lists

Robust to-do lists

Social media tools

Virtual events management

Event data like attendance, session registration, etc.

Ability to assign tasks and track progress

Integration with event app and event website

Ability to create a custom event website
Don't forget to research customer feedback and reviews on platforms like Capterra or G2 to gather insights and opinions from other event planners who have used the app. Also consult your event planning agency to get their opinions on the best app for your event.
By taking the time to compare different event management software options, you'll be well-equipped to choose the one that best suits your event planning needs.
Integrating Event Management Apps with Other Tools
To gain the most benefit from event management software, integration with other tools is essential. Social media, email marketing, and payment processing integrations can greatly enhance the functionality of your chosen event management app, making it even more powerful and efficient.
Some event apps integrate with a range of tools and services, including Zapier, Slack, and Google Drive, to optimize their features. By integrating your event app with other tools, you can streamline your event planning process and ensure a seamless experience for both you and your attendees.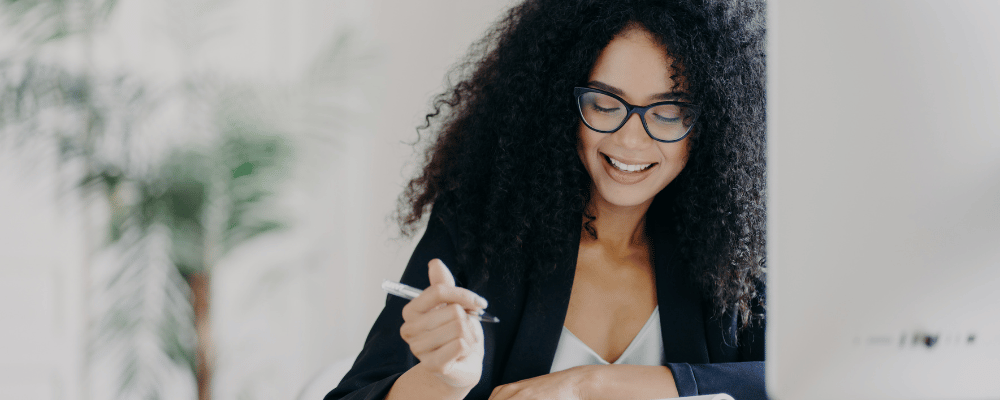 Tips for Maximizing the Benefits of Event Planning Apps
Ultimately, it's vital that you choose the right application for your event. As stated earlier, it's a balance between cost, features, and user-friendliness. If you don't have a team of software engineers, it doesn't make sense to have an app that requires a ton of technical work.
Also be clear on the goals of your selected software. If it's meant to be used for planning among many teammates, make it clear how and why the software is being used. We even recommend creating SOP's for how you'll use the event planning software so everyone is on the same page.
Leverage your account management team as well. Ask for templates or tips on how to structure your event management tool so you can be set up for success from the beginning.
Lastly, keep in mind that promoting your event app to attendees is also essential to maximize its benefits. Whether it's using live polling or encouraging them to network through the app, attendee participation can greatly increase the benefits of your app.
Case Study: Successful Events Powered by Event Management Apps
Event planning apps have played a crucial role in the success of countless events, ranging from conferences and conventions to concerts and trade shows. During a previous event where we hosted a roadshow-style conference, we leveraged the event app to connect attendees across several cities.
This event app also allowed us to tie in the registration site, making it a seamless experience for the attendees and a more streamlined experience for the event management team.
Summary
Event management apps are invaluable tools for event planners and organizers, offering a wide range of features and functionality to streamline the event planning process, engage attendees, and ultimately create a successful event.
By considering your specific needs, budget, and user-friendliness, you can choose the right event management app for your events.
Don't forget to integrate your chosen app with other tools and maximize its benefits through automation, tracking progress, and effective promotion.
With the right event management app, you'll be well-equipped to plan and execute unforgettable events that leave a lasting impression on your attendees.
Curious which app might be right for you? Let's chat about your upcoming event and help you select the right technology.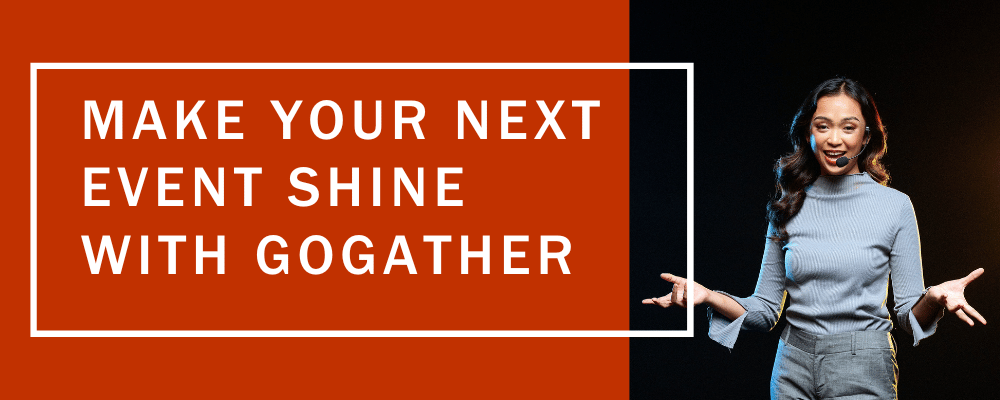 Frequently Asked Questions
What is event management software used for?
Event Management Software is designed to assist event planners and organizers in organizing, managing, and optimizing events. It provides tools for planning, budgeting, registration, promotion, and reporting that facilitate a streamlined and efficient event management process.
These tools help to streamline the event planning process, allowing event managers to focus on the creative aspects of the event. They also provide a way to track and monitor progress, ensuring that the event is successful.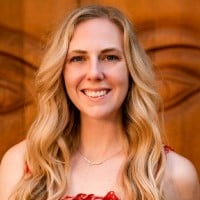 Katie Moser
Katie Moser is the Director of Marketing and Business Development at GoGather. She has an extensive background in creating content and branding for events, working with speakers, and managing agendas for conferences. When she's not updating blog posts and sending out social media posts, she helps clients identify areas of opportunity for their events from branding to communications. In her downtime, she enjoys spending time at one of the many beautiful San Diego beaches, exploring new breweries, or chilling at home with her cat.