Incentive travel programs: exciting, fun, motivating. But how do you know yours is successful?
Measuring the success of your incentive trip is vital to ensuring your team is motivated for the upcoming year and that you can continue to host trips in the future.

Successful incentive trips have multiple facets, from hitting your budget to wowing your attendees. This article will cover the key areas to consider when measuring your incentive trip's success.

Setting Objectives and KPIs
As you begin to plan your incentive travel program, you should be setting up key performance indicators and objectives. Creating these clear KPIs and sharing them with the planning team and your executive team will help you keep your incentive trip focused and reporting clear at the end.
We recommend using the SMART method for setting your goals: specific, measurable, achievable, relevant, and time-bound.

For example, if your goal is to increase sales through employee motivation, you should establish a specific metric, such as the amount of revenue generated or the number of new customers acquired, and set a timeframe for achieving it.

Also make sure that your goals align with your overall business objectives. For example, if your company's goal is to increase profitability, your incentive program should support this objective.

Make sure to clearly communicate the goals of your incentive program clearly to employees, so they understand what is expected of them and how they will be rewarded for their efforts.

Some more examples of objectives for your incentive program include:

Participation rate: A high participation rate is a good indicator that your incentive program is engaging and motivating employees.
Performance improvement: One of the primary goals of an incentive program is to improve employee performance. You can measure performance improvement by tracking metrics such as sales revenue, customer satisfaction, or productivity before and after the implementation of the incentive program. This can help you determine whether the incentive program is having a positive impact on performance.
Cost per reward: You can calculate the cost per reward by dividing the total cost of rewards by the number of employees who received them. This can help you determine the cost-effectiveness of your incentive program.
Retention rate: Employee retention is a key concern for many businesses, and an effective incentive program can help improve retention rates. You can measure retention rates by tracking the percentage of employees who leave your company within a specific period, such as a year. If you notice a decrease in turnover after the implementation of your incentive program, this is a good sign that your program is working.
Pre-event Metrics: Monitor Participation & Budget
As you work to plan your event, one success metric to keep track of throughout is how many people are hitting your sales targets, or if the event is voluntary (say, with clients), how many people are signing up.
It's important here to provide regular communication and updates about the program to keep employees engaged and motivated. This is another success metric you can monitor as well: how well you're communicating the program to your teams.

Continue to keep track of budget here as well. Are you keeping on track with what you set out to achieve? Are there levers you need to pull to get your budget back on track?

Overall, as you get closer to your event time, make sure you're paying attention to the metrics that will help indicate overall success since you still have time to change course.

During and Post Event: Survey Employees
Surveying employees is one of the best ways to measure the success of your incentive program. Asking employees for feedback can help you identify areas for improvement and determine whether the program is achieving its intended goals.
When surveying employees, it is important to ask specific questions that are relevant to your program's objectives.
For example, you might ask employees whether they find the program motivating, whether they feel it has helped them improve their performance, or whether they have any suggestions for how to make the program more effective.
It is also important to ensure that the survey is anonymous to encourage honest feedback.

This is also a time to collect qualitative data. Ask for honest opinions about the trip, what people would like to see next year, and the most positive and negative aspects of the trip. This can help you add context to the overall scores that attendees provide.

Also make sure to collect this feedback throughout the event. Try to get opinions during activities, dinners, and more, while the guests are experiencing them, so you can add those to your overall event review.
Analyze ROI
Analyzing the return on investment (ROI) of your incentive program is the final step to measuring its success.
To calculate ROI, you need to compare the cost of the program, including any rewards or prizes, to the benefits it has provided, such as increased sales or improved employee engagement.

When analyzing ROI, it is important to consider both the short-term and long-term impact of your program. While some benefits, such as increased sales, may be immediately apparent, other benefits, such as improved employee engagement, may take longer to realize.

Additionally, it is important to consider any indirect benefits of the program, such as improved employee morale or reduced turnover.

By analyzing the ROI of your incentive program, you can determine whether it is worth the investment and make adjustments as needed.

Overall, understanding the success of your incentive program is a nuanced process that isn't always straightforward. It can be difficult to justify an expensive luxury trip when budgets are tight, so it's important to keep track of goals, costs, and benefits so you can make informed decisions about your trip and also help inform your executive team.
Create a Successful Incentive Trip with GoGather

Not sure where to get started in planning your incentive trip or President's Club? Let's meet to brainstorm how you can make your trip get five stars across the board.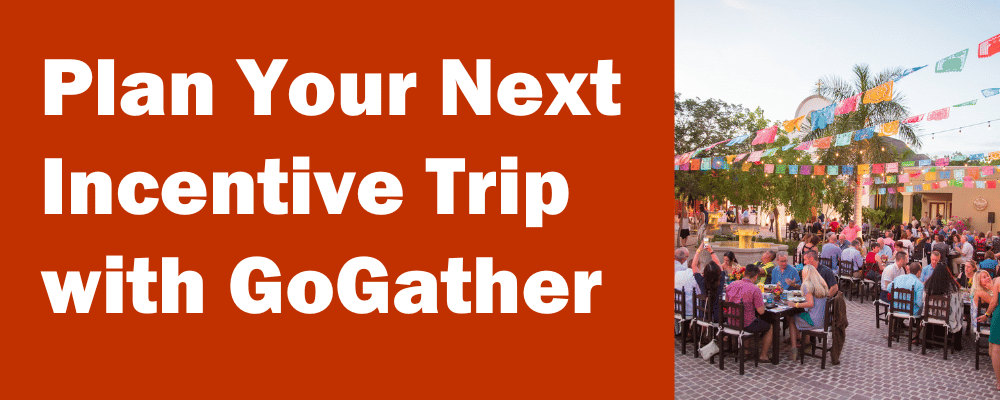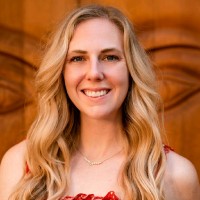 Katie Moser
Katie Moser is the Director of Marketing and Business Development at GoGather. She has an extensive background in creating content and branding for events, working with speakers, and managing agendas for conferences. When she's not updating blog posts and sending out social media posts, she helps clients identify areas of opportunity for their events from branding to communications. In her downtime, she enjoys spending time at one of the many beautiful San Diego beaches, exploring new breweries, or chilling at home with her cat.