Incentive trips are exciting opportunities to engage your top performers and push business initiatives forward.
But more often than not, they become a trip that falls flat. Have you ever thought the following?
Our incentive trip is just a time to party
Everyone is tired of going to the same place every year
We have no idea how to measure the success of our incentive trip
Leadership thinks this is a waste of time
Our attendees don't find much value in the event
What if you could build a program that eliminated all of these challenges and actually facilitated fun, relaxation, motivation, AND value? Something that your leadership team wants to continue year-after-year and your employees compete enthusiastically for?
Let's explore some of the ways you can accomplish just that.
1. Be strategic
Your incentive program is more than a fancy trip.
It should be treated like any other initiative at your company. There should be strategy behind how the event is planned, who attends, where it's hosted, and how the agenda is structured.
Include KPIs around the event, such as sales numbers you want to hit and outcomes you want to see from the event.
Understand that there's more to the trip than just rewarding your top performers. It's also an opportunity to drive greater company culture, reinforce loyalty to the company, and connect top performers with leadership. Think about how you can facilitate those aspects, beyond just picking a cool resort.
2. Bring in leadership
Your leadership team should be involved in several aspects of your incentive trip so you can get approval. But most importantly, they should be onsite to connect with the incentive program participants.
Time and again, we hear how valuable those interactions are. And it helps leadership understand the value of the program as a whole.
Prepare them beforehand so they understand their role as stewards of your event. We like to provide questions and prompts beforehand so they can feel prepared to speak with attendees and present at certain meetings or events throughout the trip.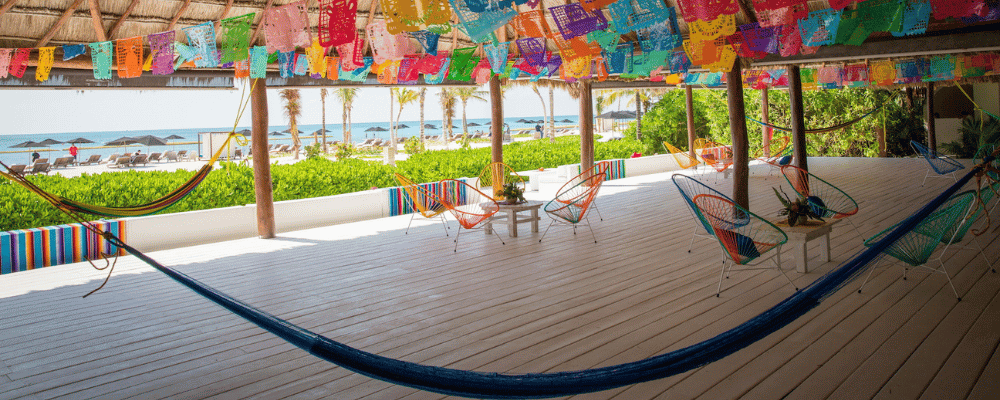 3. Don't make everyone participate in every activity
Downtime is incredibly important on an incentive trip. Your attendees have likely spent a good portion of their year working very hard, and they will appreciate time to relax.
Plus, depending on the types of personalities you have attending the trip, not everyone is going to want to be interacting with the group at all times.
Give your attendees time to relax, enjoy the property, or explore the area around them.
We've seen some companies give attendees vouchers to shop or attend events in the city they're visiting, which can be a fun way to get them out and exploring without being on a group activity.
4. But also make sure there are a good number of interesting activities
Don't just let your attendees make up their itineraries -- more often than not, we see them not exploring (maybe because of cost, maybe because they don't know the area).
Your attendees will appreciate a selection of activities that they can choose from and just enjoy. Take the work out of it and let them select from a list (or pre-assign them based on their preferences).
This is also important in facilitating those connections between top performers and leadership. Smaller group settings can be an excellent way to help them relax and connect on a more personal level.
5. Facilitate networking
Don't just expect networking to happen organically. Make sure to build in some networking time or try to facilitate it during group activities. Encourage your attendees to meet one another and start conversations. You can even offer prompts or activities for employees to participate in together.
If your attendees are shy, organizing specific times to connect will be especially important.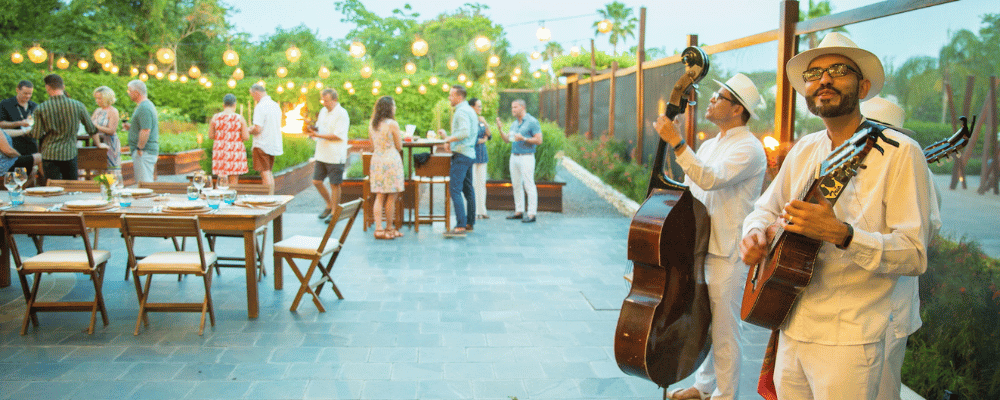 6. Add the special touches
Gifting, branding, fun evening events, entertainment, personalization. There are a million ways to add special moments throughout the incentive trip. Think through how your attendees might want to feel special and try to facilitate those things throughout the event.
Some of our favorite ideas?
Personalized room drop notes
Local artisan gifts
Local entertainment such as fire dancers, salsa dancers, local bands, etc.
Local artwork or decor for event spaces
A centralized lounge for check-in and networking

7. Find the right combo of cool location, fun activities, and ease of travel
Where are your attendees located? What would motivate them? What would make the trip "once-in-a-lifetime" without being "the longest travel of a lifetime"?
Finding the right blend of incredible location (and property), experiences, and ease is no easy task. We recommend understanding your audience first. Are they more beach people or more mountain people? Do they like to adventure through jungles or explore city streets?
Then work with your events management company to identify incredible properties. This is one of our favorite parts, as there are so many beautiful places to take your incentive program.
Lastly, make sure to consider how easy it is for your attendees to travel to the location. Do they need passports or visas, and how easy are those to obtain? Will they need to take multiple connecting flights? Is the property close enough to a major airport?
Finding that right blend will ensure your event is a "wow" moment from the time your attendees hear about the location (and hopefully an even bigger "wow" when they step onsite).
8. Keep the momentum going through the entire year
Your incentive trip shouldn't just be a one-and-done.
There's an opportunity to continue to learn and grow with this high-performing group throughout the year. This can be especially valuable for your leadership team as well.
Try organizing a shared Teams or Slack channel, monthly or bi-monthly meetings, and other check-in opportunities for the group. Have these be strategic opportunities to gain feedback, listen to ideas, and
Plus, this extra visibility will give your program a boost for the next year, as consistent exposure will remind employees to continue working toward the prize.
Make Your Incentive Trip a Splash with GoGather
Ready to up your incentive travel game? GoGather can help you identify areas to improve and excel, from finding incredible properties to developing a strategic plan that will excite attendees and accomplish business goals. Let's chat about your upcoming trip.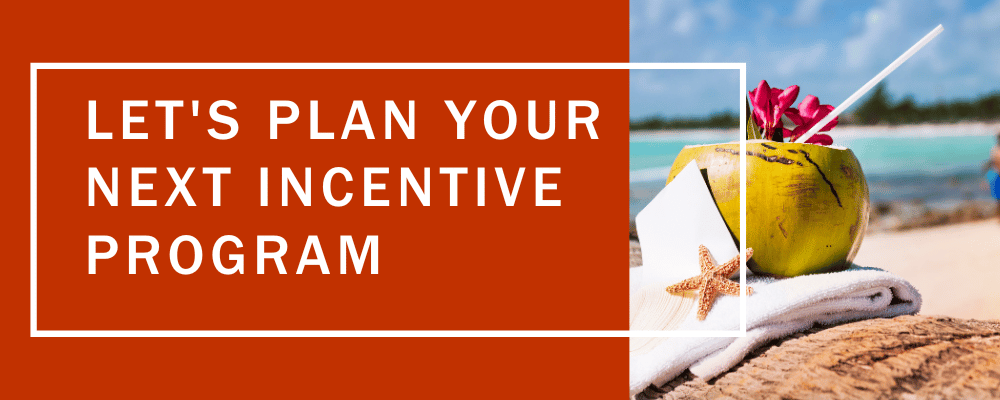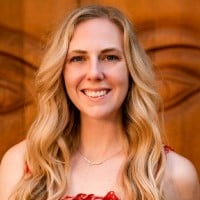 Katie Moser
Katie Moser is the Director of Marketing and Business Development at GoGather. She has an extensive background in creating content and branding for events, working with speakers, and managing agendas for conferences. When she's not updating blog posts and sending out social media posts, she helps clients identify areas of opportunity for their events from branding to communications. In her downtime, she enjoys spending time at one of the many beautiful San Diego beaches, exploring new breweries, or chilling at home with her cat.