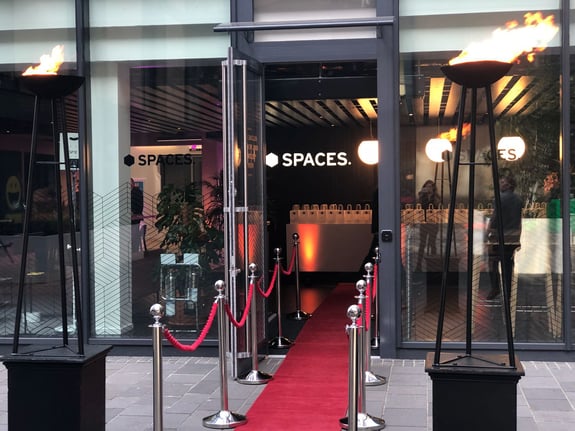 PRODUCT LAUNCHES
Create buzz for your new product with in-person and virtual product launch events fully managed by GoGather.
LAUNCH YOUR PRODUCT IN STYLE
You have a great product, now let's get it in front of the world. GoGather offers multiple solutions for your next product launch event.
Our team manages all the logistics and helps you brainstorm innovative ideas to make your product launch a success. Some of the events we help you plan include:
Conference or trade show launches
Multi-city launch parties
VIP dinners or events
Virtual or hybrid launches
CREATE A SPLASH WITH YOUR NEXT PRODUCT LAUNCH
GoGather helps you identify areas of opportunity to make the most out of your next product launch.
CONFERENCE PRODUCT LAUNCHES
Cut through the conference buzz with exciting in-booth product launches. GoGather helps you manage the event holistically:
A/V and demo management
Promotional and advertising opportunities
In-booth excitement, such as toasts or competitions
Booth and product station branding
MULTI-CITY LAUNCH PARTIES
Looking to launch your product in multiple places or conferences? Our team can help you with the logistics.
Venue sourcing and management

Conference or trade show registration

A/V and F&B management

Communications, promotions and advertising management

Theming and messaging consistency
VIRTUAL PRODUCT LAUNCHES
Tie in a hybrid element or go completely virtual with fully-managed product launches.
Virtual platform sourcing and management

Promotional management

Gifting management
CREATE THE "SPLASH"
GoGather's marketing experts can help you identify unique ways to get your product in front of your audience. Some past approaches include:
Custom car wrappings so attendees see your product outside the conference
Custom branded gifting, such as wine bottles
VIP events to bring in key customers
PR and interview management to create more buzz
Branded decor to tie together your theme
WHAT OUR CLIENTS HAVE TO SAY
"Advance planning makes all the difference in having everything go smoothly and GoGather excels at that. They have detailed timelines for every show. Their heads-up approach avoids bottlenecks on everything from display and product shipments to booth set-up and on-site services."
LET'S PLAN YOUR PRODUCT LAUNCH EVENT
Schedule time with our team to discuss your events' goals and how GoGather can help you find success.