Situation: Engaging Franchise Members
MRI Network, a leading national executive search company, required a fresh approach for their national convention for franchise owners. Celebrating MRI's 50th anniversary, the leadership team wanted to recognize the company's legacy of achievement while also focusing on the opportunities ahead.
Convincing franchise owners to invest money and time to attend would be a challenge. Spectacular event content with compelling speakers, activities and vendors was required. Attractive sponsorships that offered a better return on their investment was the key to draw vendors. The new director of supplier partnerships needed a top-notch event management company to ensure that ambitious event goals were met.
GoGather Actions
Developed and managed overall event plan, budget, agenda, program layout, sponsor packages, revenue goals and event logistics

Recommended an integrated marketing campaign with senior leaders pre-selling the event with influential franchise owners

Created strategic, themed agenda with opening night anniversary celebration and rest of event focused on expanding attendees' skills and resources

Set up four tiered vendor sponsorship packages, limited sponsorships to 27 and prepared communications to increase vendor response

Designed modern, open show floor plan with a lounge feel and vendor kiosks instead of booths to encourage interactions

Increased sponsors' visibility with large banners suspended from the ceiling and lounge area with big-screen monitors for two largest sponsors

Introduced mobile app to create pre-event buzz, deliver on-site communications, and expand attendee networking and engagement

Reinforced keynote speaker's transformational message and promoted teamwork with children's bicycle assembly project for charity, culminating in a public relations photo op

Created social media game to teach teams how to use Facebook, Instagram and Twitter
Winning Results
Exceeded 450 attendance goal with 730 participants

Exceeded revenue goals with 100+ percent increase in sponsorships and more than four times the previous year's spend by vendors

Confirmed $160,000 in event savings by reviewing budget details and leveraging spend

Participants gave 9 out of 10 overall ratings on event quality and value

Vendors gave positive feedback about the value delivered

Leadership team had overwhelmingly positive reaction to event results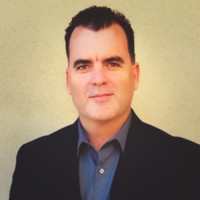 Brian Kellerman
Brian co-founded GoGather in 2008 to create an organization with big agency capabilities and a boutique agency feel. Working with top brands in multiple industries, Brian has translated corporate culture, goals and objectives into meaningful, personal experiences at events. From incentive programs in Bora Bora to conventions in Boston, Brian has covered the globe over the last two decades. As a leader within his agency and industry, Brian has served on the board of the San Diego chapter of the American Marketing Association and received one of the first Strategic Meetings Management Program certifications from the GBTA.